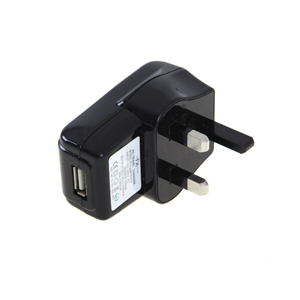 A modern mobile phone is more than just a tool to make a call or send a text message. It is pretty much a fully comprehensive, multi-purpose mini-computer, one that has a camera attached and can be used as a portable gaming console. Mobile phones like the iPhone can also be used to download and store thousands of different apps, making each one completely customised and unique to the user. For one person their phone might be turned into a gaming device with dozens of games; for someone else it can be a business phone used for planning meetings, creating schedules, and writing documents. All of these functions draw power from the phone, and this makes it ever more important to be able to charge the phone in a variety of different places and circumstances.
About Phone Chargers
When someone buys a new mobile phone, it will come with a compatible charger. Over the years, phone manufacturers have generally made specialised connection ports and chargers that only work with their phones. More recently, however, various phones use a standard micro-USB port to charge them, meaning that some chargers will now be compatible with phones made by different brands. There are a variety of different types of chargers that people can use in different situations. These will include:
| | |
| --- | --- |
| Wall Chargers | Wall chargers are the typical chargers that come with new mobile phones. They consist of a simple connector that fits in the phone on one end of a lead and a plug on the other. When the plug is inserted into the mains power socket, it will draw energy into the phone, charging the battery. |
| Car Chargers | Car chargers are plugged into the cigarette lighter in the car. They draw energy from the cars battery and use this to charge the phone. They can either be simple chargers with a lead connecting the cigarette lighter and the phone connection, or larger fixed units allowing the phone to sit upright on the dashboard or near the gearstick. |
| USB Chargers | USB chargers allow users to charge up their phones via any laptop, desktop, or device that has a USB port. Often wall chargers have detachable USB ports. For example, many iPhone chargers have a USB port that connects to a plug. As such, it can be used with both mains power sockets and laptops or desktops. |
| Portable Chargers | Other portable chargers also exist. These include solar powered chargers that charge the phone by harnessing energy from the sun using photovoltaic solar cells. They will commonly charge the phone straightaway when exposed to sunlight, with some storing additional energy to be used for later. Other portable chargers include portable battery powered chargers that commonly use AAA batteries as their power source and portable power packs that will need to be charged themselves: after this, they can transfer their charge into the phone. Finally, hand crank chargers are useful in emergencies as they only require manual muscle power to get them working, even if a lot of effort only translates to a minute or two of talk time. |
| Universal Chargers | Universal chargers come with a variety of connectors so that the charger can be used with various different phone brands, makes, and models. These are useful for people who have more than one phone and for households and office environments where a range of different phones are constantly in use. |
About 3-in-1 Universal USB Mains Chargers
3-in-1 mains chargers combine several of the above chargers into one. As such, they make the ultimate all-purpose charger for those who wish to use their charger when in the home, car, office, and wherever they happen to have their laptop. They come with all of the necessary leads to allow them to operate with almost any phone, whether being plugged into the mains, car cigarette lighter port, or PC USB socket. Using a 3-in-1 charger provides any user with plenty of charging options. For example, when at home they can choose to either put the mains wall charger together and plug their phone in that way. Alternatively, they can simply plug the USB charger into their PC when working and then charge their phone that way instead. When using a laptop, both the laptop and the phone will be being charged at the same time if the laptop itself is plugged into the mains. When on the move, the phone can be charged by simply plugging it into the cigarette lighter. Alternatively, the phone can still be juiced up by using the laptop while driving.
Multi-Tasking with a USB Charger
The most obvious way of multi-tasking when using a USB charger will come when the phone is being charged and data transferred at the same time. Many modern phones have data storage capabilities, allowing people to store pictures, videos, and music on their phones' memory card. When someone wants to transfer a set of pictures to their computer, for example, they will need to connect the two together using the USB cable. While this transfer is in progress, the phone will also be charged. Not only this, but the person will be able to work at the same time, watch a film, or listen to music. As such, multi-tasking when charging a phone and using a laptop is made very easy with a USB charger.
Multi-Tasking with a Car Charger
The car charger allows someone to multi-task insofar as they will be travelling while charging their phone at the same time. As soon as the phone is plugged in and the car started, the cars battery will start charging the phone straight away. Again, this is hugely useful for people who wish to keep their phone juiced up while going from place to place.
Buying a 3-in-1 Universal USB Mains Charger on eBay
When it comes to buying a 3-in-1 USB mains charger, eBay is the place to go. The first step of the buying process will involve finding appropriate listings. To do this, go to the category marked Electronics & Technology on the homepage, followed by Mobile & Home Phones, then Mobile Phone Accessories, and finally Chargers & Docks. When this page loads, all of the listings within this category will appear. This will be a very broad search, so it is a good idea to narrow the search using the tabs down the left of the page. Under type there is no specific link to specify a search for 3-in-1 chargers alone, so at this point it will be a good idea to turn to the search function. So, click on the box at the top of the page, and then type in '3-in-1 universal chargers' and see what comes up. Now it is a case of searching through the listings to find those that are appropriate. When doing so, pay attention to several key things: seller ratings, product description, item location, item condition, and price. Ideally, it is important to buy a charger that is new, locally stored, affordable, properly described, and sold by a seller with an excellent rating. Only once each of these boxes has been ticked should a purchase be made. At the same time, it is advisable to spend some time comparing a variety of different products if need be.
Conclusion
Anyone who relies on their phone and finds themselves always on the go will do well to get a universal 3-in-1 charger that works with the mains, in their car, and with laptops and desktops as well. Doing so will allow them to keep their phone fully juiced throughout the day no matter where they are. When shopping, make sure that the charger is fully compatible with the particular phone it will be used with or several different phones if it is to be used by different people. Compare sellers, and only buy from those who are rated well on eBay.