You can use Paslode nails to create tongue-and-groove panelling, to build shelves or lay decking. Indeed, they have any number of uses in and around the home.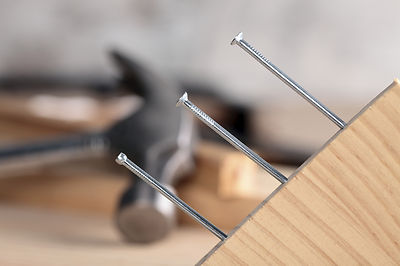 Paslode is the American company that invented the cordless nailer. The firm has been providing construction workers and DIY hobbyists with nailers, staplers and wood fasteners since 1935.

You'd be forgiven for thinking that all
nails
were the same, but independent tests have proved that Paslode nails are stronger and less likely to corrode than other nails on the market. No wonder the company wins so many awards.
---
3 uses for Paslode nails
The company makes a huge variety of nailers. These have different qualities, depending on whether you're doing building, carpentry, or working outside. Either way, they're extremely powerful and sink easily in to beams and lumber. They're also lightweight, which means your arm won't get tired using them over long periods. And they're both accurate and easy to use.
Here are a couple of scenarios where you might use
Paslode nails
.
---
1. How to use a Paslode nailer to hang pictures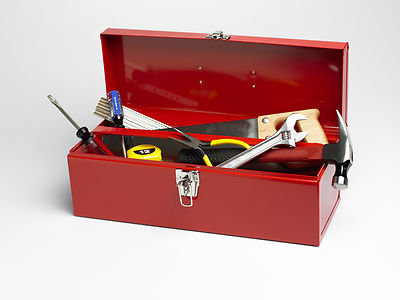 The bonus of using a cordless Paslode nailer to hang your pictures is that it's quick and easy. You can simply take it from the box and go. This will save you time, as you won't need to spend 20 minutes setting up.
There are advantages to having a cordless device, too – it's more convenient and you're less likely to trip over it. It's also safer if you're working up a ladder.
If you're hanging pictures, you first need to decide how you're going to do it. Are you using hooks, picture wire or just a nail? You'll also need to work out exactly where you're going to hang the pictures (tip: if you're grouping several pictures together, lay them on the floor to see how you'd like to arrange them on the wall.)
Next, figure out what kind of wall you're dealing with. Masonry walls are solid, so a hammer won't cut it – this is where the Paslode nailer comes into its own. You'll also need a nail and a wallplug.
If it's a cavity wall, you'll need to take care that you're not drilling into a pipe or electric cable. You can tell a cavity wall by knocking on it – it tends to sound hollow.
---
2. Fixing your garden fence
Fence panels and posts are vulnerable to rot and storm damage, which can mean you'll need to replace them. Do this as soon as possible, as you don't want the damage to spread to the rest of the fence.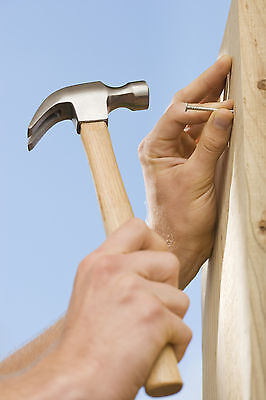 This is a big job, so rope in someone to help, if you can.
Wearing protective gloves, use a hacksaw to cut through the nails attaching the damaged fence panel.
Use a crowbar to prise the panel away.
Use the right kind of Paslode nails for the type of fence material you're using. Often, galvanised nails with a rust-proof finish work best for fences, but you'll need to check.
Stretch a plum line across the top and bottom of your new fence post. This will help make sure it's aligned to the others, and is at the right height.
Screw a couple of wooden props into place, to keep your post in the right position.
You can then pour the concrete mix into the floor, to hold the post in place.
Once your post is in position, use your nail gun to attach fence clips to the post.
You can then slide the fence panel into place.
To finish off, nail fence caps to the top of the posts. This will help protect them from the elements.
---
3. Building decking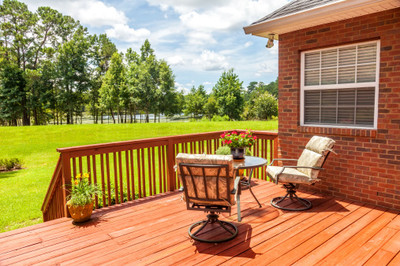 Laying decking used to mean endless hammering and drilling. But a
nail gun
makes the job easy. Here are a few tips:
Use the lightest gun you can find, as you'll be holding it for several hours.
Check you've got the right length nails for the job. This will vary depending on the kind of timber you're using.
Don't nail too close to the edges, as this might split the wood.
Avoid nailing in the knots of the wood, as it can be harder to align them.
---
How to use a Paslode nailgun safely
Really you should take a proper health and safety course before using a Paslode nail gun. If you're using yours professionally, the law says you need to be trained.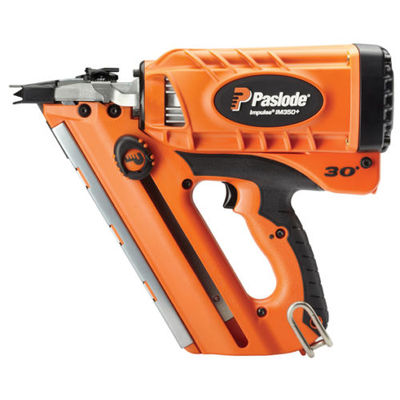 It's worth remembering that nail guns are powerful tools – like handguns, they fire at high speed and, if misused, can cause as much damage. With that in mind, here are a few tips on using yours safely:
• before you use the nail gun, read the manual properly
• wear protective clothing, like safety goggles and work gloves
• avoid keeping the main trigger depressed and relying on the safety catch – this is how you can accidentally fire a nail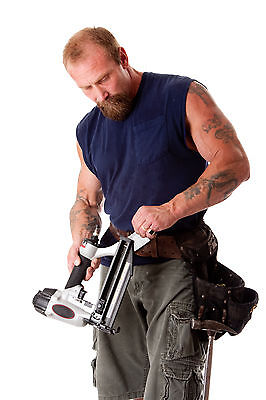 • make sure your nailgun has a sequential trigger – this forces the gun nose to be depressed before the trigger is pulled. That in turn stops the gun from firing accidentally, and is proven to halve the risk of injuries

• be especially careful if you're using a nail gun at home. Construction workers are trained to use these tools. At home, it's all down to you

• be extremely careful when passing your nail gun to other people

• never leave one unattended, or within reach of children