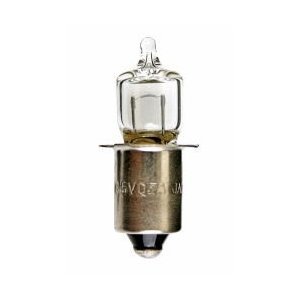 Camping is a well-loved outdoor activity enjoyed by a wide variety of different people. Enjoying the great outdoors, fresh air and unspoiled nature reserves is a highly sought after holiday. However to be really able to do this, there is a vast range of products required to be able to participate safely.
One such piece of equipment is a camping lantern. Camping lanterns provide light when it is dark and there is no access to electricity. An important component of a camping lantern is the light bulb .
When purchasing a camping lantern light bulb there are numerous points to take into consideration. This guide outlines 4 types of bulbs for camping lanterns and how to purchase them on eBay.
The 4 Different Types of Light Bulbs For Camping Lanterns
There are lots of different light bulbs available for myriad of different lights and lamps. Here are 4 types of light bulbs used in camping lanterns:
Fluorescent Light Bulbs
Fluorescent light bulbs work when a current is passed through the bulb. This current travels via argon gas or mercury.
Xenon Light Bulbs
A Xenon light bulb creates light when electricity is passed through ionized xenon gas at high pressure. This type of light is white and emulates sunlight.
LED Light Bulbs
LED or Light Emitting Diode light bulbs produce light without a filament to burn out. Because they are considered to be an eco-friendly bulb, they rival more traditional bulbs. Unfortunately the light given off by a LED light bulb isn't as bright as other bulbs.
Glass Globes
Glass light bulbs produce light via an electric current passing through a filament. This causes the light bulb to glow.
Factors to Consider When Purchasing a Camping Lantern Light Bulb
There are a few buying suggestions to assist with the purchase of a camping lantern light bulbs. These are:
· What type of lantern will the light bulb be servicing? It is important that it is the correct bulb for the lamp.
· What is the cost? Are there different brands that offer a more affordable alternative?
· Is it the best ecological choice available? Is there a more economically friendly choice of bulb that is compatible with the camping lantern?
· Do you have one spare? It is always a good idea to have a spare light bulb just in case the one currently being used breaks unexpectedly.
Different Types of Camping Lanterns and Light Bulbs
Before purchasing bulbs one must purchase a camping lantern or understand what type of bulb the existing lantern takes. Purchasing a light bulb goes hand in hand with the purchase of a camping lantern.
Generally speaking camping lanterns can be broken down into two different types:
Within these categories there is a range of different types of lantern that require different types of light bulbs. These are:
Battery Powered Camping Lanterns.

Battery powered camping lanterns are, as the name suggests, powered by batteries. Given their power source they are safe to bring inside as well as use outside as there are no fire hazard risks. Because of this they are great for children. Non-rechargeable and re-chargeable batteries can be used for this type of lantern. It is important to note that the intensity of the light given off by this lamp will not be as bright as some of the other options.

Electric Camping Lanterns

Electric camping lanterns run off battery electricity. They are traditionally a heavier lamp and sometimes come with a dimmer switch to help preserve energy and save power.

LED Camping lanterns.

LED camping lanterns (light emitting diodes) are an eco-friendly option. These lamps use LED bulbs that can produce light without getting hot keeping the whole system cool to the touch. An additional bonus is that the lamps are often built with unbreakable and solid resin panels. They also have a long lifespan.

Fuel Powered Camping Lanterns.

Fuel Powered Camping Lanterns use a fuel to run the light. This fuel is often one of the following:

· Dual fuel

This fuel creates flames that can cause a potential fire hazard. This is not a suitable lamp for children. Another hazard is the glass globe the lamp uses, which smashes easily. As a general rule these lamps do produce a great amount of light and are resistant to most weather conditions.

Gas Camping Lanterns

Gas camping lanterns produce a good amount of light but as a general rule are noisy and expensive to run. They are only really suitable for outdoor use. They will produce some heat as well so can be used to also warm up a specific area.

Propane Camping Lanterns

Propane camping lanterns emit a large amount of bright white light. However they are not an economical choice. The fuel required is propane and comes in canisters. These canisters require frequent replacement as the light burns up the fuel quickly.

Butane Camping lanterns

Butane camping lanterns are lit by a spark that is ignited by an inbuilt switch. The fuel canisters are easy to replace, similar to propane lanterns.

Kerosene Camping Lanterns

Kerosene camping lanterns are heavy and are considered to be a durable and reliable product. This particular lantern offers the user the opportunity to control the intensity of the flame.
Please note these are the most commonly used lanterns on the market. There are other lanterns available including candle lanterns, wind up lanterns and solar powered lanterns.
How to Buy a Bulb on eBay for Your Camping Lantern
Buying a light bulb on eBay for a camping lantern is easy. The site is well used and respected by the public. It shifts literately thousands of products daily. There are not only bulbs for every kind of camping lantern available but also the camping lanterns themselves.
The quickest way to search for a bulb on eBay is by using the key-word search function. This function is located at the top of every page on the site. Simply add a word or search term into the keyword search for eBay to pull together all of the available products that match the search term. These products are then ready to be browsed at the leisure of the shopper. It is possible to advance the search further by using the check box system located on the left hand side of the panel. By using these check boxes, it is possible to pull certain products out from the general search.
Of course it is possible to complete an advanced search at the beginning of the process. This is achieved by using the advance search function located next to the search bar function. Simply click on the option and follow the prompts to pull up a specific advanced search.
If a search is not of interest, it is possible to browse all the products currently available on the site using the categories section. eBay collate into categories and then sub-categories all products uploaded to the site for sale. By clicking on the categories section it is possible to navigate your way around all the products in a logical way.
When a product is chosen, the best way to check if it is indeed what is required is to use the description and photo provided by the seller. This should answer all questions about the product. Of course, if there are still more questions to ask, it is possible to contact the seller directly via ask the seller.
When all questions are answered and the product is verified as being what is needed, the next step is to check how the product is being sold. This will be by one of the following three choices: Buy It Now, Best Offer or Bid.
Each buying option requires a slightly different purchase routine. The seller will set the purchase option. When it comes time to exchange money, there are a few options to pick from. All of them are safe and secure. They are PayPal, credit card or debit card.
eBay is a safe and secure site, as it is backed up by eBay's Buyer Protection Programme, which covers every transaction.
If you want to know more, go to eBay's Buying Tips page for more answers on how to use eBay effectively.
Conclusion
The purpose of a camping lantern bulb is to light up a space via a specific light socket. Camping lights add another dimension to camping, offering campers the opportunity to enjoy the night as well as daytime when they are out in the wilderness.
eBay offers a wide range of light bulbs for camping lanterns as well as other camping goods like tents, walking boots, camp stoves, sleeping bags, thermal mats and head torches. The site is easy to navigate, effective, safe and offers a broad range of different products both new and used. It is a way to shop form the comfort of your own home. No need to navigate busy high streets when eBay offers all of the camping products you could wish for.