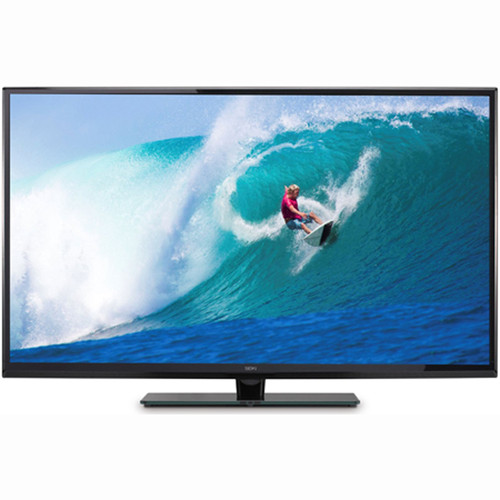 Television enthusiasts who want the best in home entertainment technology will likely have "4K TV" on their shopping lists, since it's the big thing in entertainment enjoyment. Allowing for a screen resolution of 3840 pixels by 2160 pixels-that's double the resolution, both vertically and horizontally, of a traditional high-definition television -4K televisions offer a stunning picture that had been previously unprecedented.
As evolving technology, the term "Ultra HD" has been applied as its common name, though "UHD" and "Super Hi-Vision" are designations that have also been mentioned. Regardless of the name though, many Hollywood film directors and television studios are filming with state-of-the-art digital cameras that can capture the quality of images a 4K television demands, and any home entertainment enthusiast looking to stay up with the greatest trends will want to add a 4K television for their viewing pleasure.
4K TV vs. 1080p HDTV
Full HDTVs with 1080p were the golden standard of image clarity in home entertainment systems. With 4K TV, it is possible for a television to display four times the pixels that a 1080p device affords, producing deeper colors, more nuanced images, and smoother curves and lines. 4K TVs also maintain image clarity better than any other standard television, allowing for larger and larger screens without a pixelation of the image; as big-screen televisions become more and more commonplace in homes, this development is an important one.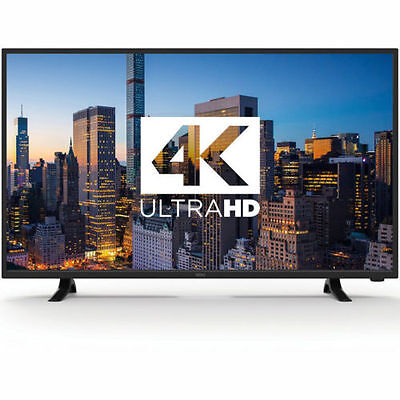 Your Blu-ray or DVD players and discs that are 1080p Blu-ray images and 780p DVD resolutions will look great on 4K televisions, with scaling technology designed to translate their images onto bigger screens without sacrificing clarity of image. In addition, Blu-ray's technology has been adapting to allow for higher quality scaling and to offer 4K-optimized discs. Meanwhile, higher definition and television networks are working together, and streaming or download sites like Netflix are in line to be the first entities to have adopted Ultra HD mediums.

4K TV Brand and Screen Sizes
4K or Ultra HD technology is offered through a variety of trusted brands such as Seiki, Samsung, Toshiba, LG, Sharp, and Sony, with a variety of screen sizes.
| Brand and Model | Screen Size |
| --- | --- |
| | |
| | |
| | |
| | |
| | |
| | |
| | |
| | |
| | |
| | |
| | |
| | |
| | |
4K TV Features
Thanks to their state-of-the-art design, Ultra HD 4K televisions are equipped with more than just stunning resolution. The vast majority of models are equipped with 3D capability. Long contained to multiplexes, 3D technology has become very prominent in film, particularly with animated children's films and blockbuster summer flicks. With 4K televisions, you can enjoy the thrill of a 3D movie in the comfort of your own living room.
In addition, most 4K television devices qualify as "Smart TVs" with Wi-Fi capability, meaning that they will be able to connect to a home Internet network and access video or music content that way rather than only playing it off of discs. Smart TVs allow you to access your iTunes or Windows Media Player content remotely on your TV so you can take the content from your small-screen laptop to your sprawling 4K television. Smart TVs are also perfect for linking up with online streaming sites or video-on-demand services, essentially expanding your viewing options into a whole new frontier. Smart TV services include well-known entities likeApple TV,Tivo, and Google TV.
Finally, you should take stock of which ports each TV provides. Many DVD or Blu-ray players, or even music players, demand HDMI (high-definition multimedia interface) connections to achieve the highest-quality presentation. All modern TVs should have HDMI ports, but some may have more than others. You will also likely want to purchase an HDMI cable or two (sold separately) for when you need to make these kinds of multimedia hook-ups.
Buying a 4K TV on eBay
Once you've decided that a 4K TV is a necessary addition to your home theater system, eBay is the perfect place to begin and finish your search. eBay has plenty to offer, from Seiki to Sony to Samsung, from 39-inch screens to 85-inch behemoths, you're covered. Searching by brand or screen size is probably the easiest way to find what you are looking for, but if you have a specific model in mind, simply drop it into the search bar and hit enter. You will be able to peruse the specs on each listing you find to make sure you are purchasing the right television unit, and some vendors may even offer deals on shipping or additional warranty coverage. Plus, eBay offers a buyer protection plan to make your purchase as seamless as possible.
Conclusion
With an amazing resolution of 3840 pixels by 2160 pixels, ultra high-definition 4K TVs have what it takes to trump every other high-definition TV or Blu-ray system. With the gorgeous level of detail that 4K technology affords, these units are for everyone, and eBay places the full selection range at your fingertips. With simply one click, you can move into the 4K viewing realm of home entertainment.