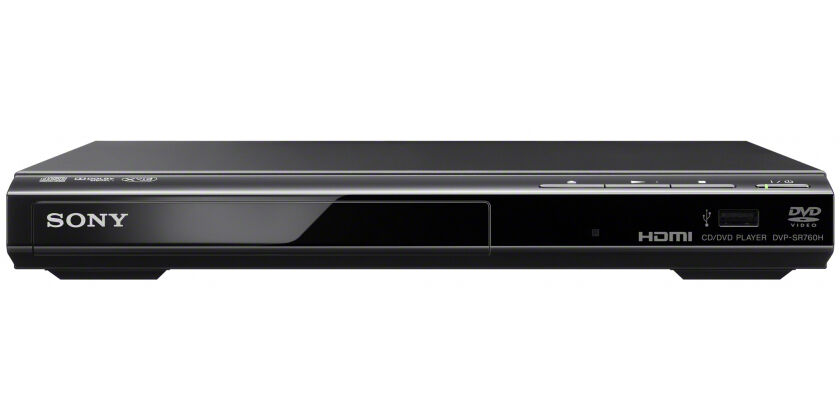 Each country or cluster of countries has a designated numerical code for DVD players. The code stops a DVD player bought in a certain country with a different code from playing a DVD from another country with a different code. This is because, for instance, a thriller DVD movie, which has already been released in a DVD format in one country, could still be showing in theatres of another country. Region coding is implemented so that people cannot have the option of watching a movie as a DVD while it is still in theatres. But with movies these days having worldwide releases, the region coding seems no longer relevant.
Currently, there is a type of DVD player that lets users view DVDs with any type of coding. Such a player is called a region-free DVD player or multi-region DVD player. But is it worth buying the device when there is already the regular-but-useful DVD player in the home? There are five advantages to a region-free DVD player. It is important to know these advantages to help users decide if buying the device is worth the money.
Advantage 1: Region-Coding Free
DVD players with region coding were becoming an issue to users who wanted variety in their DVD players. This problem prompted DVD manufacturers to create a region-free DVD player,, which can play DVD movies with any region code. As discussed, there are different numerical codes for every group of countries. For example, someone from the U.K. whose DVD player is locked to region 2 coding cannot view a DVD movie sent by someone across the pond who has a region 1 coding. There are six different region codes, and what a region-free DVD player can do is read any disc regardless of its code. This way, users can watch DVD movies from any part of the globe.
Region Codes
The table below shows the different region codes for countries and continental regions. Regular DVD players only carry one code to make it exclusive to a particular country or region.
| Region Coding | Country |
| --- | --- |
| Region 1 | U.S.A. and Canada |
| Region 2 | Europe, Japan, The Middle East, North Africa, Egypt, South Africa |
| Region 3 | The Philippines, Taiwan, Korea, Indonesia, Hong Kong |
| Region 4 | Mexico, South America, Central America, Australia, New Zealand, Pacific Islands, Caribbean |
| Region 5 | Russia, Eastern Europe, India, North Korea, East & West Africa |
| Region 6 | China |
Unifying the six regions into one code is only one concern that manufacturers had to tackle in order to create a versatile DVD player. In the process of making a region-free DVD player, they still needed to configure the voltage and the video standards to make a DVD player that can be used in all parts of the globe.
Advantage 2: Multiple Video Standards Capability
When manufacturers thought of creating a region-free DVD player, they not only considered overriding the codes but also configured the video standard function of the DVD to make it truly universal. Countries are not only divided by region numerical codes but also by video standards. The problem is that regular DVD players only play NTSC discs on an NTSC television, and PAL discs on a PAL television. To solve the problem, the region-free DVD player is designed to play discs on both NTSC and PAL televisions.
Although there are DVD players that have an inbuilt video converter so users can play PAL or NTSC disc on both NTSC and PAL TVs, it is more convenient to just buy a region-free or all-region DVD player because it is equipped with other unique features.
Different Video Standards
The video standards for televisions divided countries long before region coding did. European countries are predominantly PAL, and Canada and America use NTSC.
NTSC
NTSC or the National Television Standards Committee was first used in the U.S. in 1954. It remains to be the video standard in the U.S. today, making it the oldest existing broadcast standard in the world. The video standard is composed of 60 vertical lines and 525 horizontal lines of display. The NTSC M, which is the only existing type of NTSC, is sometimes irreverently referred to as "Never Twice the Same Colour".
PAL
The PAL or Phase Alternating Line originated in Germany in 1967. The video standard also comes in different types, and these types have varied video bandwidth and audio carrier specifications. The types that are regularly used are B, G, and H, and types that are not often used are D, I, K, N, M. Critics who praise PAL call it "Perfection At Last", while those who find it lacking quality irreverently refer to it as "Pictures Always Lousy".
SECAM
SECAM, or the Système Électronique pour Couleur avec Mèmoire video standard, was developed in France in 1967. SECAM has higher lines of display than NTSC, with SECAM having 50 vertical lines and 625 horizontal lines. This video standard has different types. Types B and D are for VHF; types G, H, and K are for UHF; and types I, N, M, and K1 are for both VHF and UHF. SECAM is sometimes irreverently called "Something Essentially Contrary to the American Method".
Advantage 3: Dual Voltage Capability
Voltage and current are two different things, although some people interchange these two terms carelessly. So how is voltage different from current? In simple terms, voltage is the electrical force, while current is the flow rate. Using a faucet and a pipe as an example, the pressure that pushes water from the faucet is the voltage, and the rate at which the water flows is the current. Because voltage can vary depending on the country, it is one of the concerns for a truly flexible DVD player. For instance, the electronic devices of European countries use 220 V or 230 V, while those of the U.S. use 110 V. Therefore, region-free or multi-region DVD players are dual-voltage players, which make them usable in any part of the world.
The difference in voltage among countries is partly due to historical reasons. For example, a country that started using 110 V would, over time, make the voltage its standard because of widespread use. Many countries that use 220 V are now transitioning to the EU standard of 230 V. Although most appliances can function normally at a current slightly above or below their capacity, severe variations can cause malfunction or damage. For instance, a bulb designed for 230 V burns out if it is plugged into 120 V.
Advantage 4: Value for Money
Before, people who were interested in the movies of another country and could not wait for a local release might be tempted to buy another DVD player with a different coding or resort to illegal means of acquiring the movie. Since the availability of region-free DVD players, users can stick to one device to play DVDs of any coding. The internet has allowed individuals to buy movies online, and a region-free DVD player is very useful to netizens who are accustomed to watching movies in phase with the whole world.
In addition, individuals or families relocating to another country need not buy a new player because a region-free DVD player is very versatile. It is good to invest in a quality region-free DVD player because users have the freedom to play the device in any setting or video standard, whether PAL or NTSC. When it comes to voltage, a region-free DVD player can be plugged into an outlet with either 110 or 230 voltage, so there is no need to buy a voltage converter.
Advantage 5: Basic and Added Features Combination
A region-free DVD player has all the capabilities of a regular DVD player. Just like any DVD player the user interface, picture quality, number of inputs and speakers, and style is enhanced, depending on the model or price tag. But users do not just get the basic features of a modern DVD player with a region-free DVD player; they also get the dual voltage and multiple video standard capabilities that make the device truly efficient and versatile.
A region-free DVD player can come in either a single-disc or multi-disc DVD player. Multi-disc DVD players are for users who prefer to have more than one disc on the tray, with each ready to start playing for a continuous flow of movies and music. Those who do not bother placing one disc at a time in the player while having a movie marathon would not bother with a multi-disc player. It has become essential these days for DVD players to have a USB input because of users buying movies and music online instead of buying actual discs.
Summary of Advantages
The table below shows the five main advantages to a region-free DVD player. A region-free DVD player has the essential features of a regular DVD player but with added features that make it useful and cost-efficient.
| Advantages | Description |
| --- | --- |
| No Region Coding | Can display different DVDs with different region codes; unifies all six region codes and creates a new code, which is often referred to as code zero |
| Multiple Video Standards Capability | Can be used in NTSC, PAL, or SECAM video standard |
| Dual Voltage Capability | Can be plugged into an outlet with either 110 or 220/230 voltage |
| Value for money | No need to buy another DVD player with a different region code |
| Basic and Added Features Combination | Has the basic features of a DVD player, plus features like region-coding free, multiple video standards capability, and dual voltage capability |
Buyers who want to know the main advantages to a region-free DVD player should use the table above as a quick guide. Because of the versatility of a region-free DVD player, the device is a better investment than a regular DVD player.
What Netizens Think of a Region-Free DVD Player
There are netizens who find that there is absolutely nothing wrong with buying a region-free DVD player. Some even argue that making a DVD exclusive only to one or a few countries is not fair because it only stops people from being a part of a global community. All countries would benefit from a region-free DVD player because they can watch DVD movies shortly after the format is released in the country of origin.
People who travel or families who consider themselves as citizens of the world, safe to say, would find the device rather useful. On the other side, there are those who think that the regional coding is there for a reason, and that both manufacturers and consumers alike should not do anything to bypass it. There are manufacturers that do not openly advertise their DVD players as region free, but users, upon purchasing, discover that the region coding in the DVD player is already unlocked.
Buying a Region-Free DVD Player on eBay
When you check forums about the topic "region-free DVD players&", you can see that there are many members who suggest buying it on eBay. That is because eBay lists a large selection of region-free DVD players and region-free Blu-ray players of different models and brands. It is relatively easy to search for region-free DVD players on eBay as the website has added features to make your search faster and more efficient.
If money is not an issue, buy high-end DVD players of this type on eBay and appreciate the added features. But if the budget is tight, you can either go for low- to medium-range DVD player; or you can buy a used one. You can buy on eBay almost every DVD player of any price tag and in any condition. As a general reminder, carefully read the product description and the postage and payments before buying any DVD player. Also, always deal with sellers who have consistent positive comments from buyers.
Conclusion
In total, there are six region codes that are distributed around the world. Region coding was implemented so that a film that was already in a DVD format would not be playable in a country wherein the movie was still showing in theatres. But after movies started to have worldwide releases, the purpose of a region-coded DVD player became rather pointless. In addition, the internet allowed people to have more freedom in watching what they want and when they want. For these reasons, manufacturers of DVD players saw the need to make a DVD player that can read discs with any code; thus, a region-free DVD player was created.
With region-free DVD players available in brick-and-mortar as well as online shops, it is easier to watch DVD movies from other countries. A region-free DVD player does not only break the region code restriction but also allows users to operate the device in both 120V and 230V and in any video standard. With all these features, the region-free DVD player becomes a very versatile device that people all over the world would love to have.