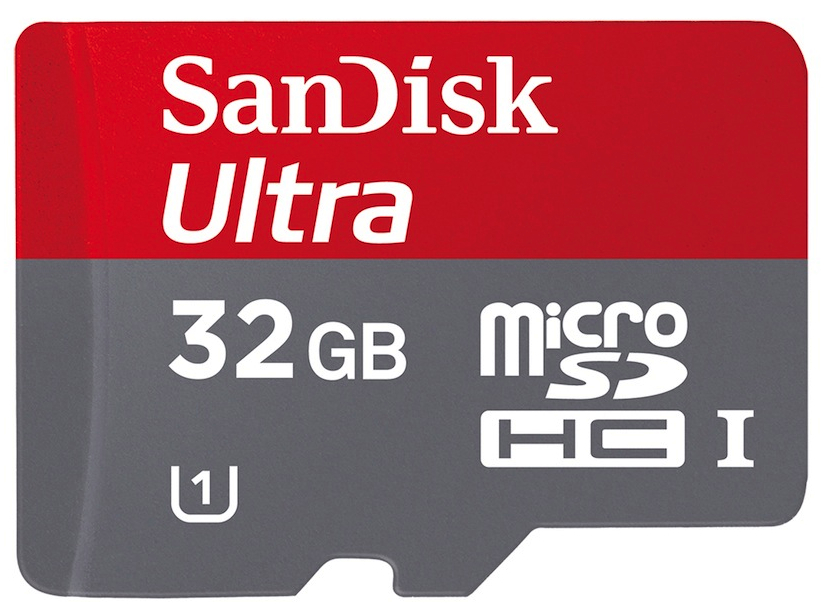 Memory cards are one of the most convenient and easiest ways of adding storage space to an electronic gadget. Be it cameras, camcorders, tablet PCs, or mobile phones, memory cards have helped a plethora of devices increase their storage memory. With the constant increase in the number of smartphone users on the planet and with these phones getting smarter than ever before, memory cards have become more a necessity than just a mere add-on accessory. Available in various sizes and speed classes, memory cards can enhance the capacity of any mobile handset and also not fiddle with the gadget's performance or functionality. The additional storage space could be needed for a variety of reasons - storing audio files, saving clicked pictures, recording videos, downloading applications, or simply saving a couple of heavy work-related files. A memory card caters to every single storage need of a mobile phone user. With most of the external files and downloaded applications finding some space on the memory card, the inbuilt memory occupied by the pre-installed software of the phone should not be an issue anymore. As memory cards are one of the most important accessories of a mobile phone, each and every aspect that may affect the phone's usability has to be considered before buying the card.
About Mobile Phone Memory Cards
Mobile phone memory cards are small, postal stamp-sized accessories that have an inbuilt flash memory for storing different kinds of files for future retrieval. The flash memory enables users to access their stored data even when the memory card is removed out of the mobile phone. The recorded information remains intact and can even be accessed through or transferred to other electronic devices quite easily. Memory cards and the technology used in manufacturing them have evolved over the years in order to cater to the market's growing and complex requirements. Memory cards come in various sizes so that it fits in quite well with the phone's ever-changing aesthetics. The objective of most manufacturers is to reduce the footprint of a memory card and enhance its capabilities. These miniature devices do not cost a fortune and are quite capable of storing GBs of data within their flash memory.
Buying Mobile Phone Memory Cards
If an individual is aware of his or her requirements, buying a memory card should not be an ordeal. The phone's compatibility with the memory card is probably the first aspect that one should look into when buying mobile phone memory cards. Mobile phones are not compatible with every kind of memory card. What might work for a particular mobile phone model need not necessarily be functional with other mobile phone brands. This basic thing is often overlooked by most buyers, which only leads to disappointment thereafter. Along with the aspect of compatibility, there are some other things as well that need to be looked into cautiously. The following are some of the key parameters that must be considered when purchasing memory cards for mobile phones.
1. Compatibility
As mentioned earlier, not every memory card is usable with a mobile device. With the various options available in the market, most buyers tend to concentrate more on the aesthetics of the accessory rather than its actual functionality and usage. A bit more knowledge about mobile phones and their accessories, such as memory cards, should help deal with such issues. If one is not very keen on doing some pre-purchase research, a small inquire session with the phone dealer or a mobile phone expert should suffice.
| | |
| --- | --- |
| SD | SD (Secure Digital) cards belong to the first generations of memory card which is compatible with most mobile handsets. It is quite big in size, and provides maximum storage of up to 2 GB. |
| MiniSD | MiniSD is relatively new, smaller in size when compared to normal SD cards, and can provide a storage space of more than 4 GB. |
| MicroSD | MicroSD cards are not just the smallest, but they are the most popular as well. Almost every smartphone on the market comes with a slot for a microSD card. The storage space option with these cards is usually in the range of 2 GB and 64 GB. |
| MicroSDHC | MicroSDHC (high capacity) is an improvised version of microSD cards; the storage with these cards can stretch up to 1 TB. |
| MicroSDXC | MicroSDXC (extended capacity) cards are the most technologically advanced; these cards are capable of storing data worth 2 TB. |
2. Capacity Rating
Memory cards are rated on the basis of the their storage capacities, and are often divided into three categories. The first is the standard SD cards, which every smartphone owner uses. The remaining two kinds of storage capacities are the ones that most mobile phone users are not quite familiar with. These are usually not compatible with every handset, something that most buyers overlook.
| | |
| --- | --- |
| SDHC | MicroSDHC (high capacity) is an improved version of MicroSD cards, and provides enhanced storage capacity, ranging from 2GB to over 1TB. |
| SDXC | The MicroSDXC (extended capacity) cards are the latest additions to the MicroSD family, and have the capacity to store content more than 2TB. |
3. Storage
Most people are not quite sure about their memory card storage requirements. To save on costs, they tend to go with cards that provide the least storage options. Memory cards are meant to increase the data storage capacity of a mobile phone, and it is always safe to go with the highest configurations. That said, buyers must also be quite clear about their needs. There is no perfect number as far as memory card storage capacity is concerned; every person's requirements differ. It is therefore important that buyers know what they need so that they do not fall short of space or have unused storage option on their gadgets.
| | | | |
| --- | --- | --- | --- |
| CAPACITY | MP3 FILES (128Kbps) | JPEG IMAGES (5MP Camera) | HD VIDEO (9Mbps) |
| 2GB | 500 | 1144 | 30 Mins |
| 4GB | 1000 | 2288 | 60 Mins |
| 8GB | 2000 | 4577 | 120 Mins |
| 16GB | 4000 | 9155 | 240 Mins |
| 32GB | 8000 | 18310 | 480 Mins |
| 64GB | 16000 | 36620 | 960 Mins |
4. Speed Class
Speed class rating is another important feature that tends to be overlooked by the casual shopper. In short, a memory card's speed rating is the minimum speed at which the card can read or write data. As a general rule of thumb, a higher speed rating is indicative of better performance. Similar to storage options, speed class preferences also tend to vary between people. Users who are not very particular about speed might usually overlook the feature.
| | |
| --- | --- |
| Class 2 | It is the most standard speed rating, which is equal to a minimum speed of 2 Mbps. |
| Class 4 | The minimum data writing and transfer rate of a memory cards with a class 4 rating is 4 Mbps. |
| Class 6 | Class 6 memory cards are capable of providing a minimum read-write speed of 6 Mbps. |
| Class 10 | Class 10 memory cards are the most superior of them all, with a minimum transfer rate of 10 Mbps. |
5. X-Rating
X-rating is another feature that determines the ratings of memory cards. This rating methodology is similar to the method used for rating blank CDs/ DVDs. The term X is equivalent to 150 Kbps and denotes the read-write speed. For instance, if the card has 133x speed rating, the data rate will be equivalent to 20 Mbps (19950 Kbps). Users should look into their memory card x-rating statistics and do their shopping, accordingly.
Conclusion
Mobile phone memory cards can turn out to be the most important accessory for users who are on a lookout for some additional space on their mobile phones. Apart from using the card for storing some data, the content on the memory card can also be easily transferred onto a laptop or a computer. With the multiple options available, it is only natural to get confused when buying memory cards for the phone. In some ways, an able and equipped memory card can make or break an individual's smartphone experience. Though buying memory cards for a mobile phone is fairly straightforward and simple, the value derived from the accessory would be worth the money if the above mentioned aspects or features of the card are kept in mind while making the purchase.