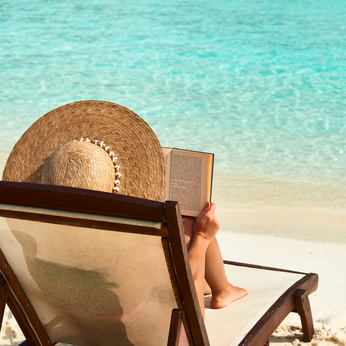 Travelling is a very fun and exciting experience, but can also be intimidating especially when you visit a country you have never been to and know nothing about. Therefore, it is always necessary to plan and prepare wisely any time that you go on an excursion. To help you prepare for your next excursion, there are a few essential books that you can purchase and refer to. These books not only have general travel tips, but also information for the specific place that you want to visit.
There are many kinds of books you can purchase, but you may only have limited space in your luggage for them. Therefore, you should choose the books that you want carefully and only bring with you those that can contribute to your travel experience. It is always good to travel as light as you can, so you may want to know which are the five books that you can purchase to prepare for your excursion. You can usually acquire these books easily from any bookstore and even from online stores.
How Books Can Help You to Prepare for Your Excursion
You can easily find books related to travelling if you know where to look. Depending on where you are going, and what you plan to do on your trip, there are a few kinds of books that can help you. The main advantage of buying a book to prepare for your excursion is that you can always have the information you need at hand no matter where you are. You do not need an Internet connection or electricity supply to read your book, which means that you can refer to it even while you are on a plane or exploring the streets of a foreign country. A good book usually has plenty of information and tips for you, even some that you probably do not know you need. Also, you can bring a book with you on your trip as a travel companion in case you feel bored on long flights or train rides.
Choosing the Right Books for Your Excursion
Having a few books with different topics can be very helpful as you can learn about more things when you embark on your excursion. However, it is not advisable to purchase more than you can read. Before buying some books, try making a list of the books you want and decide on which you really need. Also, you can read reviews on various books and compare them. Travelling can be costly, so you should also set a budget for how much you plan to spend on books. In the following sections, you can see what are the books you can purchase when preparing for your trip.
Book 1: Travel Phrasebook
Learning the local language of a particular country, or at least the very basics of the language, is very important when you travel there. If you plan to go on a long trip and really experience the culture of a place, it is always ideal to know the local language. However, if you do not have the time to learn a new language and master it, you can always buy a travel phrase book for the country you are travelling to. With a travel phrasebook, you can learn the most common and important phrases used in a country, which can definitely be helpful when you want to greet people, ask for directions, or purchase items from the local shops. Always try to learn as much as you can from the book before your trip, but if you do not have the time, you can just read it at the airport or refer to it when you need to interact with people.
A dictionary can also be very helpful when you want to learn new words or simply understand traffic signs. However, most travel phrasebooks can act as dictionaries as they often have a list of foreign words and their meanings in English. If you want to have easy access to many words, a pocket dictionary can be very helpful.
Book 2: Travel Guidebook
A travel guidebook is the perfect companion to have when travelling to new places. A travel guidebook often has all the important information you need to know about a particular country including its culture, places to visit, accommodation options, as well as restaurants. A travel guide also typically has maps of the area you plan to visit to help you find your way around. It is important to purchase a travel guidebook especially if you are travelling alone and if you plan to explore the area by yourself.
There are many useful travel guides you can purchase and there are always books for a specific country or city. Therefore, you should be able to find the right book for you. Lonely Planet travel guides are very popular among travellers as they are very informative and reliable.
Book 3: Travel Memoir
Travel memoirs are also good reads to prepare for your trip. Although not all of them are as up-to-date as recent guidebooks, memoirs can offer valuable insights into local places of interest, weather, and also local culture and people. Reading this kind of books, you can learn about the experiences of other travellers before you and obtain some inspiration on what to do on your excursion. Some popular travel biographies include 'Eat, Pray, Love: One Woman's Search for Everything Across Italy, India, and Indonesia' and 'Turn Right at Machu Picchu: Rediscovering the Lost City One Step at a Time'.
Book 4: First Aid Book
Although not many people think of reading first aid books, getting one for your trip is a smart decision especially if you are not knowledgeable on first aid and are travelling alone. To help you on your travelling, you can get a travel first aid book, which has emergency telephone numbers of all countries as well as step-by-step instructions on how to provide first aid should you ever come across an emergency situation including drowning, choking, fire, and so on. Although accidents are not very likely to happen on all trips, it is always a good idea to learn some first aid techniques. Therefore, if you do not already know how to give first aid, you should get a travel first aid book.
Book 5: Novel
Sometimes you just need to take a break from sightseeing or you may have some free time while travelling by train or by plane. In these cases, it is good to have a novel to give you some light entertainment and fill your time. You can bring one novel or two with you on your trip, but avoid bringing too many as they only take up the already limited space you have in your luggage. If you do not foresee having a lot of free time to read, then you can even forego purchasing a novel. However, at least one good novel can be handy especially on long vacations.
Buying Books to Prepare for Your Excursion on eBay
It is possible to buy holiday packages and even flight or train tickets on eBay, but the website also has a large selection of books for sale, and many of them can help you prepare for your excursion. To find the right book, simply type the appropriate keywords into the search bar on the eBay home page, and eBay does the search for you. You can look up ' travel guides' and even 'Italian phrase book' if you plan to travel to Italy. When browsing through the list of books, make sure you read the description, price, and also shipping fee. Also be sure to take note of the publication dates especially if you are buying a travelling guide, since you do not want an outdated guidebook.
After selecting the book you like, be sure to read all the available information on its product page including the full item description, condition, payment method, return policy, and more. To help you decide on your purchase, you can also read reviews on your chosen book and compare them with the reviews of other books available on eBay. If you have any questions regarding the item, just contact the seller. Otherwise, you can proceed to purchase your book.
Conclusion
It is always a fun experience to be able to travel and see new places and cultures. However, travelling to a place you have never been to can be challenging for many people. To help you prepare for your excursion, you can purchase some books including travel phrase books, dictionaries, travel guides, first aid manuals, and also novels and travel memoirs. These books can not only provide you with valuable information about the place you plan to visit, but also help you to learn the local language and interact with people there.
If you want to read a relaxing book when you are travelling, you can also take a novel with you. Safety is always important no matter where you go, but especially if you are travelling alone. Therefore, a travel first aid book is also necessary to purchase for your trip. When you have decided which books you want to purchase for your next excursion, you may want to head to eBay for a good deal on both new and used books.