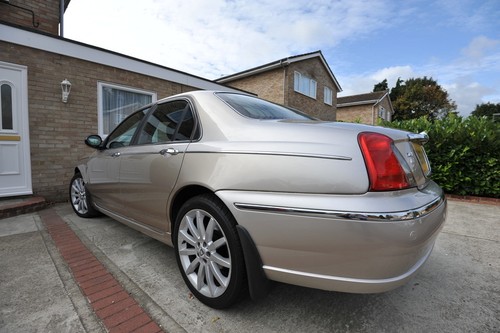 Before discussing their varying features, it is important to have a good understanding of the different types of sedans. A sedan is a passenger car in a three-box configuration separated by the engine, passenger, and cargo areas. Typically the engine is in the front, the passenger section features two rows of seats, and the cargo is typically in the rear. Usually, family sedans are large enough to comfortably seat five people. There are three types of sedans: compact, family, and large. A compact sedan is the smallest of the three, known for good fuel economy, and less space for passengers. A family sedan generally provides a more comfortable ride, better crash protection, and more space for passengers and cargo. Finally, large sedans provide the most room for transporting a family and luggage.
All families are not alike, therefore, there is not one single sedan that is perfect for every family. Family sedans offer the combination of room, comfort, value, and economy. There are specific considerations that most families use to help them during the purchasing process. Family sedans can be purchased at manufacturer dealerships, used car dealerships, and the website, eBay. Some families rate fuel economy as the highest priority, while others rate safety as number one. The top five considerations when purchasing a family sedan include: safety features, operating costs and fuel economy, comfort and conveniences, interior and cargo space, and price.
1. Safety Features
Safety features are always a top priority when purchasing a new car. There are crash tests that are performed by the government and the insurance industry that give some sedans a higher score, and therefore, a greater competitive advantage. The most important safety feature is the seat belt, and it is imperative that everyone in the vehicle buckles up. Typical safety features to consider when purchasing a family sedan include: airbags, anti-lock brakes, traction control, LATCH, accident avoidance systems, tyre pressure monitors, and telematics. Accident avoidance systems include brake assist, adaptive cruise control, blind spot warning, backup camera, and active head restraints.
| | |
| --- | --- |
| Accident Avoidance System | Description |
| | Enables threshold braking without locking up the wheel |
| Adaptive cruise control | Automatically maintains a safe following distance |
| Blind spot warning | Illuminates a light or an audible sound to indicate another vehicle is lurking nearby |
| Backup camera | Used as a parking aid or to view any blind spots from behind |
| Active head restraints | Move up and forward in a rear crash to cradle the head and absorb energy to prevent major whiplash |
If a consumer is not well-versed with vehicles, he or she may not be familiar with accident avoidance systems. Not all of these aforementioned accident avoidance systems come standard, but they are becoming increasingly popular and have proven effective.
2. Operating Costs and Fuel Economy
Sedans are the most popular type of vehicle. Typically, sedans are used as the standard when comparing features, such as fuel economy and safety. Although sedan prices and sizes vary widely, most families end up eventually buying a sedan. The advantages of purchasing a family sedan include fuel efficiency, relatively inexpensive insurance, and a lack of complexity that ensures lower repair costs.
Most consumers used to only briefly consider a sedan's fuel economy, and now it is the biggest concern at car dealerships. New cars have increased fuel economy due to fuel economy standards becoming more stringent. Fuel economy varies based on the size of the family sedan. The most common type of family sedan is a midsize sedan. Generally speaking, midsize sedans are able to get anywhere from 26 miles per gallon (MPG) to even greater fuel efficiency. Manual transmissions can aid fuel efficiency, although advanced technology has proven some automatic vehicles to be more fuel efficient than manuals. Generally, automatic transmissions are easier to control than manuals.
3. Comfort and Conveniences
Some buyers consider having multiple seat adjustments and a number of cupholders a luxury. Other consumers are looking for all of the luxuries. Family sedans provide the seating capability to accommodate five people, but they also contain many comfort and convenience features. Some of the convenience features include: automatic climate control, heated seats, ipod interfaces, navigation systems, remote starters, and Bluetooth capability. The majority of new family sedans come standard with HD readiness for satellite radio and the consumer is merely responsible for paying the subscription. Consumers may be confused when it comes to purchasing all-wheel drive and may not understand if they need it. Consumers should only pay extra for all-wheel drive if they regularly drive in slippery conditions or in snow. The added unnecessary weight of all-wheel drive can negatively impact fuel economy.
4. Interior and Cargo Space
The main reason a consumer selects a family sedan over a compact sedan is space. Whether it is legroom or storage room, most consumers want more space. The passenger capacity for a family sedan depends on how big or small the passengers are. Typically, a family sedan comfortably seats four or five adults depending on the make and model of the vehicle. Family sedans offer around 0.40 to 0.45 cubic metres of boot space. If a consumer usually travels with large amounts of luggage or rare-shaped items, he or she may want to consider purchasing a sedan with folding rear seats or ski pass-through.
5. Price
Price is at the top of the list for consumers, and is right up there with safety. Price varies widely when all considerations are taken into account, specifically used versus new. The price of a new family sedan varies anywhere from 11,500 to 52,000 pounds. A used family sedan can cost much less than a new one. Although, oftentimes, consumers can find a used family sedan for less money, there are additional expenses that need to be considered when purchasing a sedan with 50,000 to 74,999 miles . Purchasing an additional warranty is always recommended for used cars. If a consumer decides not to purchase an additional warranty on a used family sedan, he or she may end up spending much more later on repairs. The price is ultimately going to vary based on the make and model of the family sedan. There are some luxury family sedans with hefty price tags, but they include all of the latest convenience features and added accessories. Overall, it is recommended that a consumer research the important considerations and price compare.
How to Buy a Family Sedan on eBay
After a consumer decides which features are important to him or her, the purchasing process begins. Some consumers prefer to research at home and avoid car salesmen. eBay offers a large selection of family sedans. In order to accommodate a large amount of consumers, eBay offers a variety of different makes and models of family sedans. The simplest way to use eBay is by taking advantage of the search box. The search box is located on every eBay page. A buyer must simply type in " sedan", and then the search yields a page full of results. In order to yield a smaller list of results, a consumer just needs to type a more specific search such as, " black sedan".
Evaluating Sellers
eBay has processes in place to make buyers feel more at ease when making a purchase. One option that a consumer can take advantage of is working with local sellers. The distance section on the results page states how far away a seller is from a buyer, which also indicates local sellers. If they are close enough, a buyer and seller can arrange a meeting and minimise shipping costs. In addition to local sellers, eBay also provides seller feedback. The seller feedback consists of positive and negative interactions with previous buyers over the last 12 months. If a seller has sold multiple items and continually receives positive feedback, a new buyer can rest assured that the seller is a good choice with whom to do business.
Conclusion
There are many considerations to think about when purchasing a family sedan; narrowing it down to five can make the purchasing process easier. The top five considerations to contemplate include: safety features, operating costs and fuel economy, comfort and conveniences, interior and cargo space, and price. In addition to the safety features that come standard in a family sedan, some vehicles come equipped with an accident avoidance system. The features of an accident avoidance system include: brake assist, adaptive cruise control, blind spot warning, backup camera, and active head restraints. The typical fuel economy for a family sedan is around 26 MPG. The engine size and all-wheel drive have an influence on the overall fuel economy.
When comparing family sedans to other vehicles and other sedans, they have good fuel economy, are relatively inexpensive to insure, and to repair. Convenience features in a family sedan include: automatic temperature control, heated seats, navigation systems, iPod interfaces, remote starters, and Bluetooth capability. Space is why many people upgrade from a compact sedan to a family sedan. Family sedans provide more passenger room and cargo room. Finally, the price of a family sedan varies depending upon for what a consumer is looking. eBay has a large number of family sedans to fit every buyer's needs.