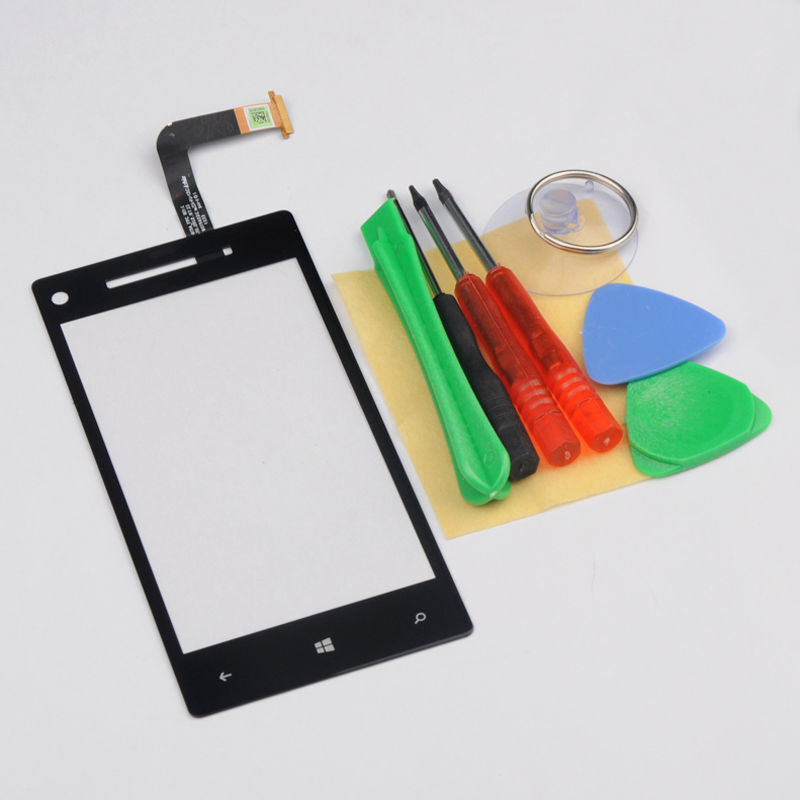 Replacement parts and tools can be bought to repair, maintain, and enhance mobile phones and smartphones. They can be used, for example, to replace screens and batteries, change phone covers, and replace non-functioning or missing buttons. There are, however, a few things to be aware of when buying replacement parts and tools. Because phones are becoming more expensive and technologically advanced, there are a vast number of things that can go wrong with them, and these issues can be more expensive to rectify if and when they occur. Following some basic guidelines can help to keep any mobile phone in good working condition and five important dos and don'ts are explained below.
Do Choose the Right Part
There are several components to choosing the right part. Two of the most important are compatibility and quality.
Compatibility
Whether it is a screen, battery cover, button or other part that is being replaced, it is important to choose the right replacement part. This means buying a part that is compatible with the particular phone model, whether that is an iPhone 3, a Samsung Galaxy S3, a Nokia 6210, or a Blackberry Curve 9300. Certain parts may fit a range of phones from the same brand and this is fine, as parts are often the same specification as those of other phones in a certain range.
Genuine or Aftermarket Parts
Buyers have the option of purchasing genuine parts either new from the manufacturer or other outlets or second hand from people selling their old phones for parts or just the parts themselves. Mobile phones are often sold for parts in the case of damage or other issues which render it non-functional. Alternatively, purchasing generic or aftermarket parts can be a cheaper option. These are often also more easily found as they have been produced specifically for phone users needing to replace parts.
Checking quality is important here, and doing a little research into the retailer's background is typically recommended. If they consistently provide good quality parts, then there is no reason not to purchase from them. For both genuine and aftermarket parts, do check the specification and product description to ensure it is appropriate and will fit the phone. If necessary, it can be useful to read reviews and comments by previous customers.
Do Use the Right Tools
Modern phones can be quite complicated to take apart and have small screws and tight seams that need to be carefully removed and pried open.
Types of Tools
There are several types of tools used for replacing mobile phone parts. The types of screwdriver used include pentalobe and Phillips screwdrivers. Straight line screwdrivers and hexalobe screwdrivers may also be required. Other tools include opening tools such as pry tools and plectrums, and straight and curved tweezers. Features to look out for include high quality construction materials and comfortable, anti-slip handles. The latter is particularly important because of the nature of the work, which can be fiddly, and the expense of mobile phones and smartphones. A tool that easily slips could scratch or otherwise damage the phone cover, screen, or other fragile components.
Tools Sold with Parts
It is not unusual to find the tools needed to replace certain mobile phone parts sold with the part itself. This is because they are relatively inexpensive and it is often far more convenient for the customer to buy them as a bundle rather than have to hunt around for them separately. It is a simple way to ensure that the correct tools are used. However, the quality of these tools may be lower than those bought separately.
Tools Sold Separately
There are various reasons to purchase tools separately. One is quality. Another is that sometimes parts are sold without tools. If this is the case, it may be necessary to check with the phone manufacturer or replacement part seller as to which tool or tools are required before purchasing them. Also, those who replace mobile phone parts on a frequent basis may already have the correct tools to hand and there is no need to purchase more unnecessarily. Tools are also available in kits. This can be a cheaper way of purchasing all the necessary tools in one stage.
Do Follow Instructions
As mentioned above, dismantling and reassembling modern mobile phones can be tricky and requires some skill and knowledge. Instructions for replacing screens, covers, and other parts for specific phones are readily available from sellers and on the Internet, but manufacturers' instructions should always be followed. Failure to comply can result in the phone warranty being invalidated in the case of any damage.
Don't Be Afraid to Seek Help
If the task of replacing the screen or the cover on a phone sounds too much, then don't be afraid to seek expert advice. It is better to pay for a professional to make alterations rather than damage the phone. However, for those who don't mind and are more DIY-minded, replacing phone parts is quite achievable.
Don't Dismiss Bad Reviews
When purchasing any replacement part or tool, it is always recommended to check the seller's and/or manufacturer's reputation. This can be done via forums and comments pages. Don't be tempted to purchase cheaper, lower quality parts if they have received bad reviews. It is worth paying a little more for good quality parts that have a far higher likelihood of fitting the phone correctly and functioning. There is little more frustrating than dismantling a phone carefully and reassembling it, only to find out that the new part is faulty or substandard.
Find Replacement Parts and Tools for the Phone on eBay
The two basic ways to search for replacement parts and tools on eBay are to use the tabs found to the left of the screen and to use the search bar at the top of the screen. Both can be linked to from the eBay homepage. Using the left hand side tabs involves navigating through successive pages to narrow down the product. For mobile phone parts and tools, begin with the Electronics & Technology tab and use this to navigate to the Mobile Phones & Communication page.
From here the next page to link to is the Replacement Parts & Tools page, found via the All Categories tab. Under Type there are then options to select replacement parts and tools, including screens, battery covers, buttons, opening tools and screwdrivers. The compatible phone brand and model can also be selected to ensure results are relevant. With the search function a direct search can be conducted using specific search terms. These may include the particular replacement part or tool required as well as the compatible phone brand and model. For example, try terms such as 'iPhone 4 replacement screen' or 'home button Nokia C7'.
Conclusion
There are a few basic guidelines to bear in mind when replacing mobile phone parts. Choosing the right part, in terms of compatibility and quality, is one of the most important. Both original and aftermarket parts are available, each with their own benefits and drawbacks. Using the right tools for the job is essential, and tools are often bundled with the replacement part for this reason. These can, however, be of lower quality than tools sold separately, so some customers prefer to purchase additional tools.
Tools used include a variety of screwdrivers, pry tools and tweezers. When considering how to replace parts, always follow any instructions given and don't be afraid to seek expert advice if required. Sellers may be able to provide further information on replacing parts. Remember that any damage to the phone caused by improper installation may invalidate the warranty. Lastly, always check seller reviews and don't dismiss bad reviews. Look for sellers and manufacturers with a solid reputation to have trust in a purchase.