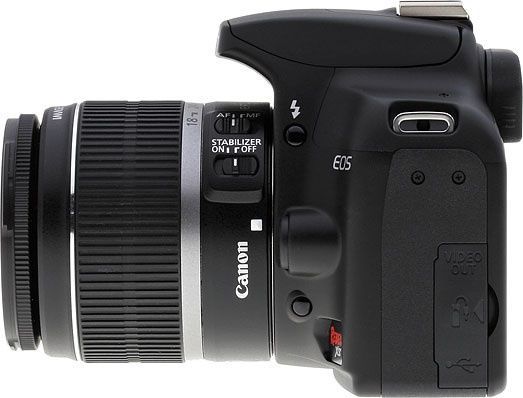 Photographs are an important part of everyday life. They are artwork, they are decoration, and they are memories, so it is important to understand how to take great, timeless photos. Many amateurs and beginners photographers think that an entire, expensive photography kit is needed to create such high quality, long lasting images, but there are really just five essential tools any photographer needs to shoot a masterpiece: a camera, a lens, and a suitable stabilising device are key, along with lens filters and, of course, a sturdy . After all, a damaged camera is not going to give an optimal performance.
The Primary Tool
A good photograph cannot be taken without a good camera, but a good camera does not have to be a costly model. What constitutes a good camera depends on the photographer, and the type of photographs they are interested in taking. Although professional photographers will likely use a DSLR with high pixel count, large lenses, and multiple accessories, great photos can also be taken on a basic point-and-shoot compact camera. Picture quality also varies between film and digital cameras, but it is impossible to define one as being better than the other; it is all down to the preferences and tastes of the individual photographer.
Choosing the Five Essential Tools
When it comes to choosing the five essential tools, the camera, the lens, the stabilising device, the filters, and the camera bag, there are many options to choose from. In fact, it may be a little overwhelming initially. Fortunately, it is simple to find a good fit by exploring the different features of the products on the market.
1. Choosing a Camera
As the primary tool in taking great photos, the camera should be the first consideration. Beginners and amateurs may find they take better pictures on a simple camera, such as the compact, while professionals and experienced photographers may prefer a large format film camera for ultimate control over the image.
| | |
| --- | --- |
| Compact Digital | A point-and-shoot compact digital camera is an excellent introductory model that takes great photos. Pictures can be taken with the simple click of a button, but the latest models come with many adjustable features for those who want to dabble into different effects to finely tune their images. |
| Bridge Camera | A bridge camera is a compromise between a compact and a DSLR. It has the same simplicity as a point-and-shoot, but features interchangeable lenses for added versatility and control. Even beginners will be able to great photos with this type of camera. |
| DSLR | A DSLR is a professional photographer's tool of choice. With interchangeable lenses and ultimate control over almost every aspect of the image, pictures are very high quality, and if taken in RAW mode, they can be digitally altered during processing. Getting the hang of a DSLR may be slightly more complex than with a point-and-shoot, but many find the effort worth it. |
| Film Camera | Film cameras are not as popular as their digital counterparts, but they are still an important part of the photography world. For great photos that are easy to take, try to avoid the old-style large format cameras that are perhaps too fiddly, and look for medium format film or even instant Polaroid film for unique shots. |
2. Choosing a Lens
If choosing a bridge camera with interchangeable lenses, or a DSLR, a suitable lens or range of lenses will be required. A separate lens is not needed for a compact camera. Different lenses create different results which all help turn an ordinary picture into a great photo.
| | |
| --- | --- |
| Macro | A macro lens is essential for photographers who plan to take a lot of close up images of objects. The macro lens allows for the camera to focus on an object at a closer distance than a standard lens can manage. A very close up image using a standard lens would be blurred, whereas a macro lens can produce a crystal clear picture. |
| Image Stabilisation | A steady hand is needed when taking pictures to ensure a great photo, otherwise the image is vulnerable to blurring. An image stabilisation lens takes some of this pressure off, making the image far less susceptible to minor movements. If deciding not to use a separate stabilising device, this lens is important for getting a great photo. |
| Fisheye | A fisheye lens is particularly suitable for photographer taking pictures of pets and animals. It enlarges the centre of the image, while keeping the outer edges normal. The result in terms of pets is an animal with a large, rounded nose that is endearing. This type of lens makes cool effects easy and takes wow-factor pictures. |
| Wide Angle | If taking panoramic landscape shots, the best way to ensure a great picture is to use a wide angled lens that can incorporate the whole landscape into the one shot. Rather than sacrificing certain scenic displays, photographers with this type of lens can shoot the whole backdrop with ease. |
3. Choosing a Stabiliser
To avoid the negative effects of camera shake, it is important to use a suitable stabilising device if not using an image stabilising lens, even for compact cameras. A monopod or tripod can reduce blur and create a sharper, clearer picture than when using the camera freehand.
| | |
| --- | --- |
| Monopod | A monopod is a stabilising device with a single leg. It is generally more lightweight and portable than a three-legged monopod, but does not offer quite the same level of support. Photographers wanting to take great photos while on hikes or out and about may find the compact nature of the monopod excellent. |
| Tripod | A tripod is a very popular tool for photographers wanting to take great photos. It performs a similar function as the monopod, but with three supporting legs it means the stand and the camera can be left unsupported while changing lenses, or setting the timer for a self portrait. |
| Ball Head | Monopods and tripods are available with different detachable heads. Ball heads are often the preferred choice as they allow for a the camera to be rotated to a good variety of angles, giving great versatility. |
| Pan / Tilt Head | A pan / tilt head is often less costly than a ball head, but there versatility is not as good generally. Whilst the ball head can maneuver in a number of different ways, this head is very limited in the angles the camera can be placed in. |
| Headless | A camera can be attached directly to the monopod or tripod without the use of a detachable head, but in this case the camera would not be able to be moved to a specific angle. If the object being shot is in a good position, however, a head is not necessary to take a great photo. |
4. Choosing Filters
When taking photos with a bridge camera or a DSLR, any camera with interchangeable lenses, it is worth picking up a range of coloured filters than can be placed over the front of the lens. Filters are very inexpensive and widely available, and can turn an ordinary photograph into something more professional. Filters are really used for two purposes. The first is to correct light and colour. For example, if taking a landscape photograph in suboptimal lighting conditions, a green or even blue filter can help give the image a more vibrant and natural look. Secondly, filters can be used to purposefully create unnatural colour tints for a truly unique photograph.
5. Choosing Camera Bags
Camera bags are vital. If a camera becomes damaged, then photo quality may suffer as a consequence. When searching for a camera bag, be sure to look for one that not only offers sufficient padding, but also good support for the body and lens. This means looking for a bag that is quite a tight fit around the camera, while still be loose enough to not damage any of the parts. If planning to use a variety of photography accessories, it is worth purchasing a bag with different compartments to keep everything safe and secure.
Finding Essential Tools to Take Great Photos on eBay
The search to find all five essential tools to take great photos begins in eBay's Electronics store, before moving into the dedicated Cameras & Photography section. To see a range of cameras, choose either the Digital Cameras category or the Film Photography to see film cameras. To see the variety of lenses and filters for sale on eBay, choose Lenses & Filters, and to see monopods, tripods, and other supporting equipment, select Tripods & Supports. A range of camera bags can be found in the Camera & Photo Accessories category.
Conclusion
Taking great photos is a piece of cake when using all five essential tools listed above. The camera is the main component, and many people make the mistake of assuming that great photos can only be taken with expensive cameras. That is not true. A great photo can be taken with any camera as long as the photographer understands how to use the equipment correctly.