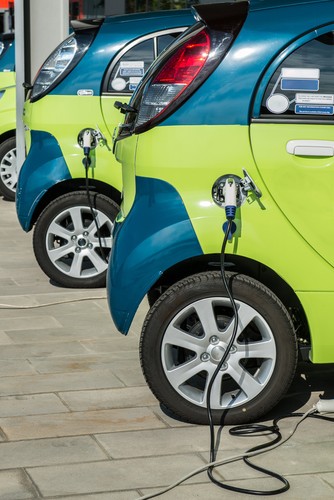 In today's day and age, consumers and auto manufacturers alike have realised how important it is to be aware of the carbon footprint they are putting on the environment. As more consumers become conscious of the impact their daily activities have on Earth, they are also taking additional steps to live a more eco-friendly lifestyle as well. People's daily driving activities can lead to global warming and unwanted climate change, which is why hybrid cars have become a popular vehicle model to purchase.
In order to cater to consumer demands for vehicles that produce fewer emissions and are better for the environment, car manufacturers from around the world are continually improving upon the technology behind hybrid vehicles. These cars operate using a battery that powers the engine, but they can also use regular fuel if the battery strength is not sufficient or unable to power the vehicle above certain speeds. Hybrid cars can be purchased from car dealerships, through private individual sale, or online using eBay, which gives the buyer an opportunity to purchase the hybrid that is perfect for his or her needs and budget. Before purchasing a hybrid car, factors to consider include cost of fuel savings, pricing of the vehicle, affordability, replacing the battery,and the different types of hybrid cars available.
Factor 1: Savings on Price of Fuel
For drivers who operate their vehicles daily and cover long distances, hybrid cars can result in saving a substantial amount of money over a given time period. This is because hybrid cars consume far less fuel than other vehicles on the market. In fact, even fuel-powered cars that boast the highest fuel economy do not compare to the savings that drivers get by owning a hybrid car. This is particularly true for those individuals who drive on city and suburban streets the majority of the time. Many hybrid vehicles use battery power in those environments, and instead utilise fuel power when driving above specific speeds, especially on the freeway.
Factor 2: Cost of a Hybrid Vehicle
Although consumers save a large amount of money on fuel by owning a hybrid vehicle, they should expect to see a larger price tag upfront than if they were purchasing a car that runs solely on fuel alone. The reason that hybrid cars are more expensive is because they offer new technology as well as the cost of the battery to run the car. While the cost may seem to be a great deal more expensive that other car options initially, consumers should remember that they are going to save a great deal of money on fuel over the lifetime of owning the car. Often, these savings in fuel can make up for the difference in cost between a fuel-powered and battery powered vehicle.
Another reason that consumers pay more for hybrid cars as compared to conventional fuel-powered vehicles is because the resale value of hybrid cars remains higher than that of other cars on the road. Used hybrid cars are generally in high demand, especially as fuel prices remain high. Hybrid vehicles do not depreciate in value as quickly as traditional fuel-powered vehicles do. When it is time for car owners to either trade in their hybrid car to an auto dealership or sell it privately, the vehicle generally holds a greater value than its fuel-powered counterpart.
Factor 3: Affordability of Used vs. New Hybrid Cars
The technology that goes into hybrid vehicles is constantly improving. Compared to the first hybrid cars to ever hit the automotive market, today's hybrids are more powerful and fuel-efficient than ever. Hybrid car manufacturers have strived to release new vehicles to the market that provide better battery life, stronger fuel economy, and competitive pricing. This means that consumers who purchase the newest hybrid cars are investing in the highest level of hybrid technology, as well as the newest safety features that keep them secure while driving on the open road.
While new hybrid cars offer a number of benefits to the consumer, the price tag may be too high for some. A great option for these buyers is to invest in a used hybrid vehicle instead. Used hybrid cars are just as safe, reliable, and fuel efficient as new hybrid cars on the market. Many of them are also in great condition as long as previous owners maintained their vehicles properly throughout the years. Also, used hybrid cars come with vehicle history reports that can give new owners the peace of mind of knowing if the vehicles were involved in any previous accidents.
After purchasing a hybrid car, the new owner can use eBay to buy parts and accessories to keep his or her hybrid running optimally and looking great as well. These include products such as car washingaccessories and wax, as well as interior accessories that help keep everything inside the car organised and neat. If a hybrid car owner is searching for a more affordable price on a replacement battery pack, he or she may be able to find one on eBay as well.
Factor 4: Consider the Cost of Replacing the Battery
Because hybrid cars use expensive rechargeable battery packs in place of the relatively less expensive conventional car batteries, consumers need to consider the cost of having a hybrid vehicle's battery replaced once it no longer functions properly. If a driver owns a hybrid for a longer period of time than is covered by the manufacturer's warranty, he or she is responsible for covering the entire cost of purchasing a replacement battery and having it correctly installed by a professional. Drivers also need to be sure that old hybrid batteries are properly recycled to prevent environmental damage.
In order to understand the actual costs of having to replace the battery pack in a hybrid vehicle, a consumer needs to speak directly with a hybrid car salesman or perform research into a particular hybrid make and model. If a specific hybrid car is known for having battery issues, consumers should carefully consider these vehicles, as the costs of replacing the battery packs are substantially higher than what it costs to replace the battery of a fuel-powered vehicle. However, because technology has been improving, consumers are more likely to find a hybrid car today that comes with a guarantee that the battery pack can last throughout the life of the vehicle.
Factor 5: Understanding the Different Types of Hybrid Cars Available for Purchase
Any driver that is ready to purchase a hybrid car needs to be aware of the different types that are available on the market in order to find the one that is right for his or her needs. There are two main types of hybrids that can be purchased today, which include pure hybrid vehicles and mild hybrid vehicles. Hybrid vehicles that range from compact sedans to SUVs fall into these categories.
Pure Hybrid Vehicles
Pure hybrid cars are the first type of hybrid technology available. These are more expensive because they are able to deliver better gas mileage. Pure hybrids are built with an electric motor and a conventional engine. This type of hybrid vehicle is only able to run solely on the electric engine up to certain speeds, depending upon the make and model of the car. This means that a driver of a pure hybrid car saves much more fuel because the vehicle turns on the conventional engine only when higher speeds require it to do so.
Mild Hybrid Vehicles
Mild hybrids are less expensive upfront than pure hybrids, but this is mainly because the technology within these vehicles does not allow them to get as good fuel economy as pure hybrids. These vehicles operate using both an internal combustion engine as well as an electric engine. The electric engine operates while the vehicle is braking, coasting, or at a complete stop.
How to Buy a Hybrid Car on eBay
Once you have considered all of the important factors and determined that you are ready to purchase a hybrid vehicle, you can use eBay to find the right new or used hybrid car for you. For consumers searching for affordable prices from a variety of manufacturers, eBay is a great place to find the perfect hybrid car. A quick and efficient way to find the right hybrid car for you is to perform a keyword search. This can be done from the search box at the top of any eBay page. If you want to see a variety of hybrid car options available, simply type in " hybrid car" into the search box. A number of different makes and models appears for you, which allows you to browse through all of your options until you find what you are looking for.
To be certain that sellers are reputable and trustworthy, you can click on the seller's name within any listing you are interested in purchasing or getting more information on. Once within the seller's profile, you can review the seller's feedback. This allows you to examine how previous transactions between the seller and his or her clients transpired. Sellers whose feedback consists mainly of positive reviews are more likely to continue providing a great service to new customers.
Conclusion
Prior to making the decision to purchase a hybrid vehicle, drivers should invest enough time and conduct enough research to determine if a hybrid car is truly the right choice for them. Hybrid cars are beneficial for the environment and allow drivers to save a great deal of money on fuel. There are other things to take into consideration when purchasing a hybrid car, such as maintenance costs, price of the initial investment, and resale value before a hybrid car is purchased.
Hybrid vehicles have become increasingly popular since they were first introduced, and new models are being released on a consistent basis. Consumers and auto manufacturers have both realised how important it is to minimise the carbon footprint being put on the planet, and buying a hybrid vehicle is just one way to help in this process. Like all other important decisions, purchasing a hybrid car should be made only after careful thought has been given to the benefits and drawbacks of owning one of these vehicles.