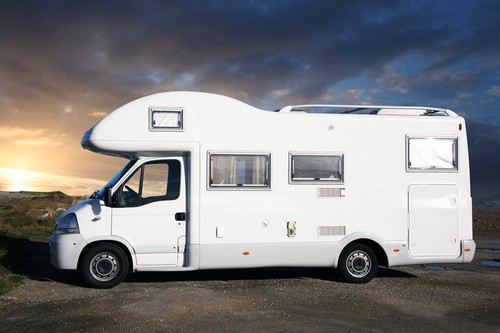 Camper vans provide a number of benefits for different types of travellers. Because a camper van is a self-contained, motorised vehicle that offers holiday-goers some of the comforts of home. They can be taken to remote areas where holiday-goers have a lack of lodging options. Camper vans offer travellers independence because they provide many living amenities and allow travellers to choose when they prefer to travel. Unlike other vehicles with living quarters, camper vans are more compact and easier to drive, park, and store. Purchasing a camper van is a serious investment for most buyers, however, so buyers should research their options carefully before shopping for a camper van.
Camper vans can be purchased locally through recreational vehicle dealers and private sellers. Buyers can also shop online at websites like eBay Motors to access a wide variety of camper van models. Although choosing the perfect camper van is a highly personal issue, buyers should consider a variety of factors that greatly affect a camper van's usability and safety to make an educated purchasing decision.
Factor 1: Camper Van Condition
The budgets that buyers have available to purchase a camper van can determine whether they should purchase a new or used model . New models may be in pristine condition, but can often be out of the price range of some buyers. Additionally, new camper vans are generally more expensive to insure than used models, so buyers should estimate cost-to-own figures in addition to determining the money available for their upfront purchasing costs when comparing new versus used camper vans.
Used camper vans can be a bargain for buyers, but buyers should take the time to thoroughly inspect any vehicles for serious condition issues before purchasing. The first step is checking a used camper van for evidence of damage from accidents. Accident-related damage can include dents or mismatched panels on a camper van's body or interior. Checking the mechanical integrity of a camper van is the next step in assessing condition, and includes testing the vehicle's engine, brakes, and electrical systems. Because camper vans have a variety of amenities, buyers should lastly evaluate if all of the appliances, plumbing, and electrical features are in good working order. If buyers do not have the experience to adequately determine the condition of a used camper van, they should consult a local mechanic who could professionally assess a vehicle for any problems.
Factor 2: Camper Van Sleeping Capacity
Camper vans are designed to accommodate a variety of sleeping berths depending on the size of the camper van. Because larger camper vans are more difficult to manoeuvre than smaller models and often have higher fuel costs, buyers should spend some time considering how many sleeping berths they need before choosing a model. The smallest camper vans can accommodate two adults and are appropriate for couples taking short trips, but may prove challenging when travelling for an extended period of time. Additionally, camper vans with only two sleeping berths may have limited amenities because the vans' smaller sizes eliminate space for built-in features. Larger camper van models have up to six or more sleeping berths that can be positioned within the main body of the van or in overhead sleeping compartments situated on the top of the van. When adding multiple sleeping berths to a camper van, manufacturers often must extend both the length and the width of the van, making the vehicle more difficult to drive and park in narrow parking spaces.
Factor 3: Camper Van Interior Amenities
The most basic camper vans include sleeping berths and storage spaces so owners can transport the household items they need for a camping trip. More sophisticated camper van models can contain a variety of interior amenities, however, which buyers may find beneficial for increasing the comforts of travelling.
Household Amenities
Household amenities allow holiday-goers to have many of the conveniences of home. Plumbing-related features permit owners to clean utensils and wash up without leaving a camper van. Kitchen-related amenities provide owners with the ability to store and make their own food while travelling. The addition of features can increase the cost of a camper van, however, so buyers who plan to travel to recreational areas that include access to public amenities may prefer to save money by purchasing camper vans with limited household amenities. If buyers opt for this approach, they must rely on travelling to well-equipped camping areas during their trips.
Electronic Capabilities
The electronic capabilities of a camper van include features designed to give owners Internet connectivity, satellite connections, and other types of multimedia access. Before investing in camper vans with advanced electronic capabilities, buyers should determine how easily they can connect with Internet and satellite providers while travelling. If buyers plan to travel to different countries throughout their trips, they may need to purchase plans from local providers to gain access to the Internet or satellite broadcasters.
Factor 4: Camper Van Exterior Features
The exterior features equipped on many camper vans can allow buyers to enjoy the outdoors with more ease. Exterior awning features supply owners with the means to provide shade from the sun and can be outfitted with mosquito nets to keep pesky insects away from travellers relaxing outside of a camper van. Ladders installed on the sides of camper vans provide easy access to the van's roof so owners can store equipment on the tops of their vans. Like interior amenities, the addition of external features can increase the cost of a camper van, however, so buyers should assess the benefits of each feature before deciding which camper van to purchase.
Factor 5: Camper Van Safety Features
To increase the safety of operating a camper van, manufacturers offer a number of safety-related options on their models. Buyers should consider these features carefully, especially if they plan to take their camper vans off-road or into areas with severe weather.
Types of Camper Van Safety Features

Description

Beneficial when driving in bad weather or through campgrounds that are not paved

Decreases the likelihood of a camper van getting stuck while driving on soft ground or snow

Airbags

Protect drivers and passengers in the event of an accident by deploying an air-filled bag at the moment of impact

Bags can be positioned in front of a driver and front passenger as well as at the sides of a camper van

Electronic Stability Protection (ESP)

Monitors a camper van's tyres for skidding and automatically applies brakes to each tyre to help drivers retain control of their vehicles when travelling in poor conditions

Immobiliser

Prevent the theft of a camper van by controlling the ability of the engine to operate if the vehicle is not started with an authorised key that includes a computerised microchip
Buyers who want to increase the safety and security of their camper vans can also invest in aftermarket products that can be added to their vehicles. GPS navigation systems are handy devices that help drivers know their location coordinates and follow a mapped out route in real time. This is particularly helpful for drivers travelling in unfamiliar areas. Because camper vans can be difficult to manoeuvre, buyers can purchase security sensor kits. These kits monitor the areas outside of a van that are located in a driver's blind spots. To function, security sensors are mounted on a camper van and release magnetic or radio waves to scan an area for obstructions. If an object is detected, the sensors sound an alarm to warn drivers of potential problems.
How to Buy Camper Vans on eBay Motors
eBay Motors supplies camper van shoppers with a variety of models from which to choose. On eBay Motors, buyers can search for models produced by well-known manufacturers like Fiat , Ford , and Mazda . Buyers can limit their purchasing options to find appropriate camper van models quickly by utilising eBay Motor's efficient search function. For example, typing in the keywords " used Volkswagen camper van " prompts eBay to generate a keyword-specific results list. Since buyers may want to test drive any camper van models before making a purchase, they can also limit their searches based on location to find available models within driving distance of their homes.
Once buyers find potential purchases, they should review the information that sellers provide for the camper vans they list on eBay Motors. Information is conveniently provided in eBay Motors product listings and includes text descriptions as well as photographs of camper vans. If buyers have any questions about a camper van's condition, maintenance history, or features, they should contact a seller before initialising a purchase.
Conclusion
Camper vans are popular vehicles with holiday-goers because they provide independence and accessibility to travel destinations with a limited amount of lodging options. To do this, camper vans are designed to combine the capacities of a recreational vehicle with sleeping areas and a number of household amenities. Although buying a camper van is a highly personal issue, there are a number of factors that impact most shoppers' purchasing decisions. Price is a large determinant when choosing between new and used camper van models.
If buyers opt to purchase used models, they must be certain to thoroughly inspect the condition of any camper vans they are considering for purchase. The number of sleeping berths and amenities available on a camper van dictates how many people can comfortably travel together and largely determines the height and width of a van. Safety features are essential for helping owners operate their camper vans and minimise the threat of theft. After buyers evaluate the myriad of options available on camper vans, they can visit eBay Motors to find models that match their needs and budgets.