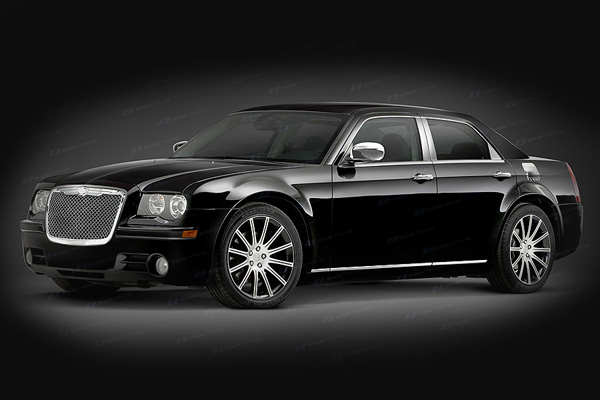 Buying a car in any circumstance can present a challenge. Learning to balance budgetary needs with safety and luxury features is tough. However, it seems this problem is merely amplified after having children. Trying to find a reliable, safe family car that is appropriate for all members of your brood can be tough. Even after narrowing down the options to one make or model, there are still a host of other decisions to make regarding specifics and add-ons.
Families who are considering the purchase of a Chrysler for the main family car in the United Kingdom have a limited number of models to pick from; within the brand, only the Grand Voyager MPV and Delta are considered family cars. However, each of these models offers buyers a great many features from which to choose. Beginning the car buying experience by looking at some broad strokes concerning your family and its needs makes the process easier. First, buyers must learn about the Chrysler cars available to them in the United Kingdom. Then, factors such as comfort, safety, storage, and entertainment options, as well as overall cost can each play a role in which Chrysler you pick and why.
Chrysler Models Available in the United Kingdom
Before considering the individual factors that go into purchasing a Chrysler, buyers must first become acquainted with the models available in the United Kingdom. The market for family cars from this American brand in the United Kingdom is mainly limited to two choices: the Grand Voyager, an MPV, and the relatively new hatchback, the Delta. However, use of the more luxurious 300C as a family car is also an option as well. Comparing the specs between the three cars is the best way to get an idea of which may be the best option in general before moving on to specific factors.
Specifications

Chrysler Grand Voyager

Chrysler Delta

Chrysler 300C

7

5

5

Models Available

Grand Voyager SE

Grand Voyager SR

Grand Voyager Limited

Delta S

Delta SE

300C CRD Limited

300C CRD Executive

Gearbox

6-speed automatic

6-speed manual

5-speed automatic

Combined Fuel Consumption (L/100km)

35.8

44.8-60.1

39.2-39.8

CO2 Emissions (g/km)

207

122-146

185-191
These basic specifications should acquaint buyers with their options for buying a Chrysler in the United Kingdom in terms of size, driving needs, and efficiency. Additional models, such as the PT Cruiser, may also be available for purchase used or as imports, which may also be worth considering.
5 Factors to Consider When Purchasing a Chrysler Family Car
Once buyers are acquainted with the basic Chrysler models available to them, the five factors they should consider when purchasing these vehicles can then be assessed. Each of these factors play some role in determining not only which model is best, but which subtype of a particular model works for you as well as and whether it is wiser to buy a Chrysler car new or used. The five factors to consider include comfort, safety, storage, entertainment, and price.
Factor 1: Comfort
Both the size of your family and the age of its members dictate which vehicle is the best for you as well as the comfort of that particular vehicle. Families need to be able to all fit into a car together now and in the future. Families with older children or only one small child may be comfortable in the smaller options of the Delta or 300C.
On the other hand, larger families with three or more children, particularly three or more children in child safety seats, have no choice but to go with the larger MPV. In addition, people who are tall themselves, and who are likely to have tall children, want to consider the comfort of their kids in a particular model now as well as in five years from now, and thus may opt for the 300C or Grand Voyager over the more compact Delta.
Factor 2: Safety
The safety of your family while in a car is obviously of paramount importance when deciding on a purchase. That is why it is important to review the individual safety ratings of each model and year of Chrysler that is considered. In addition, when it comes to child safety seats, this also means looking for newer model years which offer Isofix mounting posts. These posts are a safer way to secure the child seats as opposed to the lap belts. All three of the Chrysler models listed offer Isofix in newer models, but used cars and imported Chrysler models offer Isofix on a case-by-case basis.
Factor 3: Storage
Travelling with a family means not only transporting bodies, but also transporting all the accessories that those bodies need. Therefore, paying attention to the storage capacity of each Chrysler car is important. However, this is also an exercise in assessing personal needs, since that capacity varies according to the arrangement of the seats. The Grand Voyager, for example, offers more storage room with its patented Stow and Go seats, yet its boot is extremely limited when transporting the maximum of seven passengers.
The type of items that you plan to stow must also be considered. Families who enjoy outdoor sports need to consider the size of their sporting equipment. Also, the hatchback available on the Grand Voyager and Delta is much easier to use for the storage of pushchairs and prams as compared to the saloon-style boot on the 300C.
Factor 4: Entertainment
In addition to the standard features that you look for in any car, buying a family car has special requirements, namely, entertainment. Families who travel frequently or need to spend long hours on the road commuting with their children in tow may want to consider the benefit of in-car entertainment options.
This includes ceiling or headrest-mounted DVD players and access to many 12v power sockets for charging portable electronics such as mobile phones and tablets. There are also more 'standard' features to look for such as cup holders within easy reach and seat-accessible storage compartments where kids can stash their toys, books, and other items.
Feature 5: Price
The final factor that buyers must consider when purchasing a Chrysler family car is, of course, its price. Sold new, the Delta is the most affordable of options, followed by the Grand Voyager, and then the 300C. However add-ons to any model can increase the price from its base quickly. Used cars obviously vary according to their mileage, physical condition, and age, making their assessment harder to predict.
The most important point to remember when assessing a car's price, however, is not the bottom line, but the value you receive relative to that cost. It is important to not only research the benefits of each Chrysler model, but also research different dealers and individual units, both in person and online, to try to find the perfect match for your family.
Buying a Chrysler Family Car on eBay
Once buyers have accurately assessed their needs for a family car, the buying process itself presents several additional challenges. There are many places where consumers can purchase a car, but more and more car buyers in the United Kingdom are turning to eBay to meet those needs.
Searching for a Chrysler on eBay
Searching for a Chrysler family car on eBay is easy. Buyers need only go to the main page and type in the make and model they want, such as " Chrysler Grand Voyager". Alternately, buyers can enter more specific wants such as colour and model year. Once results pop up, they can also limit options according to condition, new or used, price, and location.
eBay Buying Options: Local Sellers
When buying a car, many people are nervous about the online experience since it lacks one, important car buying need: the ability to test drive. However, eBay offers the option of limiting search results to local sellers who allow buyers to pick up their items, whether it is a car or a telly, in person, and inspect it before completing the sale.
Conclusion
While buying a car can sometimes be tough, the increased pressure to find a good family car makes it even more difficult. Many buyers know to turn to trusted brands of car such as Chrysler, but are still at a loss for what particular factors about each car are important to consider.
In the United Kingdom, Chrysler sells three main options that can be used as a family car: the Delta hatchback, the Grand Voyager MPV, and the 300C luxury sedan. A quick review of the specs of each of these cars shows that there are important differences out the gate that may impact your decision. However, there are five additional factors unique to buying a family car that must also come into play. This includes assessing the car's relative comfort, safety, storage, entertainment options, and price. Finally, when ready to buy that Chrysler family car, looking into eBay is a great way to quickly compare prices and local sellers, while still enjoying the benefits of shopping online.