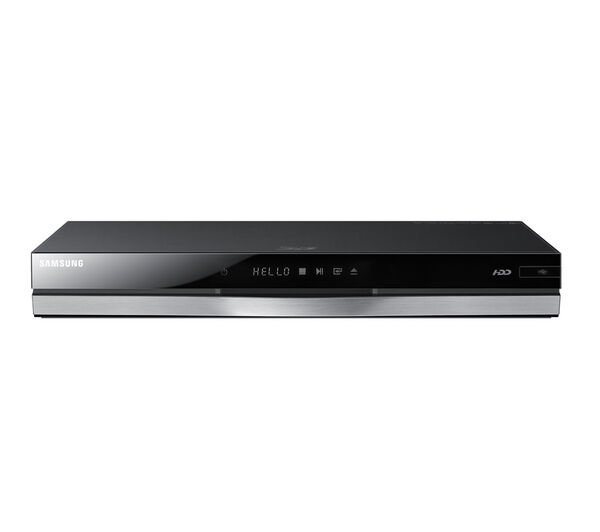 DVD players have been around since the late 90s, and have now been superseded by high-definition Blu-Ray players. Despite this fact, they remain popular due to the millions of existing DVD movies still available worldwide. Thousands of DVD players continue to be sold each year on eBay, and are a popular choice for many consumers. The first commercially available DVD players appeared in 1997, and cost over a thousand dollars. Today, a basic DVD player can be purchased on eBay for much less, thanks to the huge popularity of the DVD format and subsequent cost reduction in components. They were originally designed to do one task, which was to play DVD media, but DVD players have evolved since then and now offer a variety of special features and extra functions.
5 DVD Player Features to Consider
DVD players usually have the same basic functions, but some of the highlights and most important ones are listed below.
1. What Type of DVD Player System is it?
There are many types of DVD Players on the market today. Consider what features are most important before making a buying decision. Shop around to find the best deal, and buy with confidence on eBay. Here are the most popular types available:
DVD Recorder Systems
Users can create their own custom-made DVDs using a DVD recorder system. Live television can be recorded and burned to DVD as it is broadcast, or stored for editing later. More often than not, these type of DVD players have a hard drive inside, which allows storage of recorded television programs. It's a good idea to get the largest hard drive within budget, because they can fill up quickly if a lot of content is recorded. In the future it will be better to have more hard drive room than necessary, instead of having to delete files and manage storage manually later on. eBay has a great range of new and used DVD recorder systems available.
DVD Changer Systems
DVD changers are available that allow more than one DVD to be loaded at a time, and the system can change between them automatically. This is a good option for DVD players required to play content for long periods of time, such as in waiting rooms or other public areas. For home users, this is also an attractive feature when playing CDs, as it allows for hours of music to be queued up in the device.
DVD-VCR Combo Systems
Another type of DVD player with DVD recording functionality is a DVD-VCR combo unit. These systems can play VHS tapes as well as DVDs. In addition, they can usually record television as well, making them a very versatile option. Although the VCR format has long been relegated to the home theatre graveyard, there may still be situations when a VCR player is required. DVD-VCR Combo DVD players may not be as popular as they were a few years ago, but a good selection can be found at great prices on eBay.
Portable DVD Player Systems
As with any popular consumer electronics device, DVD players have gone from being large, heavy pieces of equipment, to smaller portable units. Portable DVD players are widely available, and usually include a small 7" to 10" LCD display for viewing DVDs or other media such as MP4 or JPEG pictures. Portable DVD players are popular for traveling, and sometimes include dual screens to keep two passengers entertained on long trips. To find the best deal on portable DVD players take a look at the great deals on eBay.
2. Video Up-Conversion
Up-converting artificially improves DVD picture quality to be as close to high-definition standard as possible, with often pleasing results. This feature can breathe new life into old DVD movie favourites, and this can be a selling point if there's a large library of DVD movies to be played.
3. Surround Sound - Dolby Digital and DTS
Every DVD Player will feature Dolby Digital surround sound support, because it is part of the DVD-video standard framework. Many systems also include DTS sound output as well. Both of these audio signals are output via a digital or analog connector. If a surround sound audio receiver is being used with the DVD player, then the best option is to choose a DVD player that has digital audio output. This can be delivered via a coaxial or optical digital (fibre optic) cable.
4. What Video Output Options Are Available?
There are a variety of video output options for DVD players, with HDMI being the best all-round choice for modern systems.
SCART
SCART output is a European standard video output signal that travels through a large 21 pin connection. It originated in France and was designed to transfer standard definition signals. These days, it has been replaced by other options, but still may be required if an older television is being used.
Composite
Composite Video output is another standard connection that predates high-definition media. It is most commonly delivered via a yellow RCA connector, alongside black and white cables which deliver left and right audio signals. This type of connection may be required by older televisions, or possibly as a backup video option for when the television HDMI inputs are being used by other devices.
S-Video
S-Video output is short for Separate-Video output but is often referred to as Super-Video. it is another standard-definition video transfer method, and has been superseded by newer options. SCART video output was more popular in Europe than S-Video, so this option may not even be a factor in the DVD player choice.
Component Video
Component Video output is a popular choice, second only to HDMI for home theatre enthusiasts. It consists of 3 separate cables that break the video signal down into Red, Green and Blue components. A separate audio cable is required to transfer sound data.
HDMI
HDMI (High-Definition Multimedia Interface) output is the new kid on the block, but is an obvious choice for most customers. The majority of televisions produced in the last 5 to 10 years include at least one HDMI input, and many have more than one to accommodate the growing number of devices that use this format.
5. What File Formats are Supported?
Many DVD players have the ability to play a variety of media formats, including MP3 music files, DivX video files, MP4, Apple Quicktime and many more. This can be a great feature if there is a library of digital media available to be played. These files can be stored on an internal hard drive, loaded onto a USB memory stick, or streamed across a home network from a PC or media server. Check the eBay listing or manufacturer's website for more information regarding which file formats are supported.
Finding the Perfect DVD Player on eBay
If there is a particular brand name or model that is required, the best way to find available items for sale is to type this information into the search box on the eBay homepage. Alternatively, to navigate to the DVD player area of eBay, follow these steps: Start by locating the left hand side vertical menu, and choosing Electronics & Technology. After the Electronics & Technology page appears, select Sound & Vision from the left hand menu. From this new page, choose DVD, Blu-ray & Home Cinema. Then, depending on what type of DVD player is being searched for, select either DVD & Blu-ray players or Hard Drive (HDD) Recorders from the vertical menu on the left hand side of the screen. Results can be displayed according to further search filters, by using a drop-down menu that is seen when hovering the mouse pointer over the Sort field. This is found just above the list of search results. The default selection is Best Match and can be changed to a variety of choices such as Price: lowest first or Condition: new first. Once a list of potential DVD players has been found, the seller should be considered carefully. A seller that is located close-by will ensure that the purchased item may be delivered faster. In some cases, a local pickup option may be available. Check postage options too, to see if an express postage service, insurance and other important choices are covered. The seller rating is located just after their username in brackets. A higher number means that the seller has had more positive interactions on eBay. By clicking directly on this number, a list of recent transactions can be seen in more detail.
Conclusion
This guide has walked through some of the more popular types of DVD players available on eBay, outlined some of the best features to consider, and helped to demystify some of the jargon used when discussing video output.