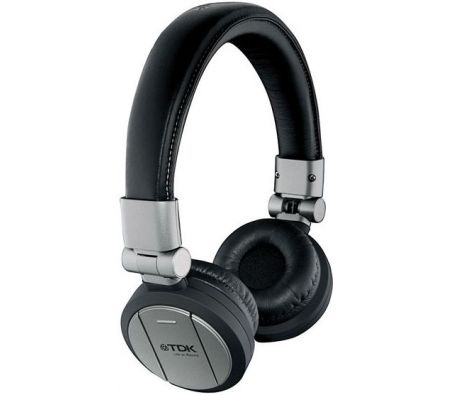 Buying wireless headphones on eBay offers a unique shopping experience on a trusted site with transparent information about prices, location, seller details, and postage and delivery. Check feedback ratings, product description detailed information and independent reviews from manufacturers and interest groups. If there are any questions, communicate with the seller via eBay or use the FAQ pro-forma. When considering prices, think about delivery options, which on eBay include UK only, European Union and Worldwide. Some wireless headphones are only available from abroad and might be cheaper.
Wireless Headphones
Wireless headphones, then, only need be considered thereafter in terms of design, comfort, purpose, battery life, and size of base. Whatever type of wireless headphones are required it is highly likely they can be found on eBay.
Design Considerations
Transmission type, shape and technological enhancements along with added features may influence a purchase. Be aware of their intended use as positioning to avoid interference or obstructions such as walls or ceilings maybe important depending on the type of unit purchased.
Transmission Types
Infrared and Radio Frequency devices require greater power than Bluetooth. They also need a mains source power base station for their transmitters for the CD player or TV. Bluetooth devices are usually built-in or available via a USB dongle. Check the effective distance ranges in eBay's product listings description.
IR
Shopping on eBay means a great variety of choice. Older models of wireless or cordless headphones use a light source, an IR (infra-red) beam, to transmit signals to the headphones. They are suitable for watching TV when there is nothing to interrupt the optical line. Like all headphones used for watching television, there can be a slight audio sync lapse between seeing and hearing spoken words. These type of IR headphones tend to be larger to accommodate the batteries required by the device. They are also less expensive than other types which use more sophisticated technology that produces a superior audio experience.
RF
RF-radio frequency – is also used for wireless headphones, many styles of which are available on eBay. These use a powerful FM radio frequency signal and typically provide channel choices in order to avoid any potential interference from nearby devices. RF headphones ideal for hands-free, wireless hi-fi listening when working about the house or in the garden.
Bluetooth
Bluetooth technology digitally transmits low-power radio signals although it has limited range like IR devices. However, unlike IR devices it does not have to be optically connected and so the headphones can be functional even when a phone is concealed in pockets or backpacks, making it ideal for listening on the go. For music delivered almost at CD quality look through eBay for Bluetooth headphones with apt-X technology that transmits sound with a higher bitrate.
Earphone Shape
Most IR and RF headphones have cup-shaped earphones. Some designs make this a feature and claim exceptional auditory experience because the sound is insulated within the protective padding. The size of earphone varies considerably with different models. Browsing and viewing the pictures which accompany listings will reveal if a model meets aesthetic requirements. Rectangular earphones are also available, usually in Alice band types of wireless headphones. Discreet, small earbud styles fit inside the ears rather than sitting outside them.
Colour
One of the benefits of shopping on eBay is the ability to look through other categories for supplementary products. As a fashion accessory to complement other items, colour preference may be important. Most headphones are available in black, grey or chrome but limited colours are offered by some manufacturers of sports headphones and Alice band styles.
Material
Plastic, foam, and often metal are commonly used in the construction of headphones. Check the eBay photographs and product descriptions to gauge the appearance of the product. The design will also affect flexibility.
Added Features
By limiting the price parameters budget, mid-range, and luxury priced items can be filtered. If searching for spares or repair items, choosing the used option will probably return the best match. New items will vary in price depending whether they are in an auction with no reserve, But It Now or Best Offer formats, all available on eBay. There might be special offers or discounts for multiple purchases. Built-in microphones allow the user to make or receive phone calls and return to the paused music when the call has ended. Dedicated music buttons make selection easy. Noiseless technology and echo cancellation help ensure excellent audio clarity. Look for these features in the seller's detailed product description below the item picture on the bidding page. Read the information to see if it is possible to listen to music, videos, audio recordings or driving directions in a direct stream from smartphones or tablets. Conversion to a plug-in facility might sway a decision in favour of one set over another. Storage bags or pouches to protect the headphones when not in use may or may not be included but might be available as an added accessory. Search eBay to check their availability.
Comfort
The weight of a set of wireless headphones might influence a purchase. (1oz = 28.35g) It should be listed in the product specification. For those who fear that headphones that sit over the head might compromise hairstyles or be awkward with hats, earbuds or ear hook styles, which hand below the chin, may provide a solution. If using the headphones while engaging in an activity likely to cause sweat, look out for designs that feature hydrophobic mesh or mention sweat-proof or sweat-resistant in their descriptions. Padding and cushioning with rubber to provide better grip may be a desired feature. On eBay, there is an option to show distances from the buyer's postcode. These are helpful indications regarding a visit to the sellers' physical shop to try different models for comfort and handling.
Purpose
Consider how the headphones will be used. If they are intended for watching television or gaming to hear sounds without interrupting others they will have different requirements to a set of headphones to be worn during intense physical activity. Whether they are for hands-free extra mobility in the office, in the car to watch a DVD without distracting the driver, jogging, working out, or leading a fitness class they will have differing demands made upon them so choose headphones to suit their purpose.
Battery Life
The joy of wireless headphones is the freedom they allow for the user to be away from a power source. This means they rely on batteries, either replaceable or rechargeable, in order to work. Check the normal expectancy of a full charge or new batteries and compare it to the requirements of the product usage. Listening for an hour's commute either way to work, while at lunch and possibly in the gym or on a run could accumulate more time than the battery is able to provide. Check too how long the device requires to recharge fully. Base sets recharge a unit from a plugged in power source. Mini USB chargers take the power from a plugged in computer or laptop. IR and RF headphones tend to drain power more rapidly than Bluetooth devices and may use replaceable batteries in the base unit and the headphones themselves.
Size of Base Unit
If a base unit requires a power source for recharging, it will need to be positioned close to a plug socket. Positioning a base unit that runs off independent batteries make take up unwanted space on a desk or console area when the headphones are placed on it.
How to Find Wireless Headphones on eBay
On eBay's homepage choose the Electronics category and from the list offered select Sound & Vision. On the new page the grey box on the left offers an alphabetical listing of sub categories. Click on Headphones. Another new page will open up dealing exclusively with different types of headphones sorted by Brand, Use, Earpiece Design, Fit Design, Connectivity, Features, Colour, and Condition. Check any boxes pertinent to a search and consider Price, Format, Item Location and Show Only and any More Refinements as appropriate. If a particular product is required, use the search box at the top of the page and type in a short description such as 'professional wireless headphones' for eBay to conduct a complete all categories search and return best matches to the description. It will show on the left where there are products that match and in what categories they might be found.
Conclusion
Bargains, exclusive deals and just the thing to fit the job can all be found on eBay. By taking advantage of the different filters available, the wireless headphones desired can be found at a suitable price from a seller that can be trusted and delivered straight to an address. As an online facility, shoppers can browse and conduct their own research for comparison after reading product descriptions in the listings to ensure they make a purchase that suits requirements. Check the information to see what options are available for delivery such as: express, signed for, tracking, buyer collects or national courier. There might be free P&P or reduced rates reflected in delivery options and whether insurance is included in the price.