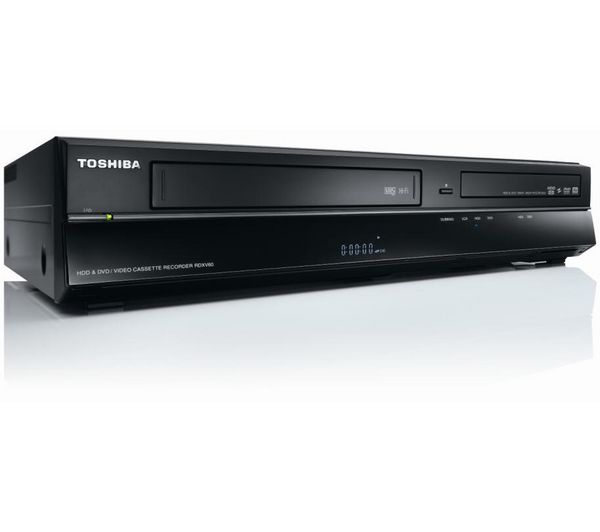 A hard drive (HDD) recorder makes recording and watching television a lot easier. Not only is it possible to record any television show or film straight onto the hard drive, but it is also possible to put these onto disk when getting a DVD or Blu-ray combo. Moreover, the ability to pause and rewind live television also comes as a major advantage. Since HDD recorder come with a range of different features and capacities, they naturally carry different prices as well. One way of cutting costs is to choose to go with a used HDD recorder. When doing so, however, it is important to take certain precautions. Use these 5 main points as guidance when purchasing a HDD recorder.
1. Type of HDD Recorder
The first thing to consider when looking for a used HDD recorder will be the type to buy. HDD recorders can be basic options that allow people to record television onto the hard drive of the device, or more complicated DVD or Blu-ray combos that will enable the user to record either onto the hard drive, and then onto disk, or even directly to disk. As such, when the hard drive space begins to fill, disk recordings can be made to make space. Moreover, these recordings can be excellent as backup, to give away to friends and family, and to use on any PC or DVD player outside of the home, or in another room of the house.
2. HDD Recorder Capacity
One of the most important features of any HDD recorder will be its memory capacity. The larger the capacity, the more storage space will be available, and the more films and television shows can be collected. While the need for a large capacity is lessened when using a combo that allows for recording to disk, it is still hugely useful for those who intend to record a lot of films and television programmes. This is particularly the case when recording HD films that take up more space. HDD recorder capacities can be anything from under 100 gigabytes, to 1000 gigabytes, or 1 terabyte. The larger capacity recorders can allow for hundreds of hours of stored television, helping to declutter the home of piles of DVDs and Blu-rays.
3. The Main HDD Recorder Features
Different HDD recorders come with different features. These are the 3 main points to check:
a. Time Shift Buffer
This has become a common feature amongst HDD recorders, and a very popular one. Essentially, it allows the user to pause, rewind, and fast-forward live television as if they are watching a recording. So, someone who wants to nip to the bathroom during an important moment in a film won't miss anything. Or if a recipe pops up one screen while watching a cooking show, it will be possible to pop the show on pause, grab a pen and paper, and write it down. When looking at this feature, the most important thing to consider will be whether the buffer will begin only when a specific button is pressed, or whether it begins automatically. With automatic butters, a mini recording will constantly be going on in the background, so the user can simply rewind whenever they want without missing a beat.
b. DVD Playback
This is an important feature to consider, and particular focus should be on whether the recorder has an up scaling feature - although this is only really important for those with HD ready TVs. Essentially, upscaling adds extra info to DVDs to improve their quality, increasing the resolution so it reaches the Blu-ray quality of 1080p. While this isn't going to improve a DVD quality recording to the quality of a Blu-way, it will make them better to watch on wider screens.
c. Other Features
HDD recorders have a range of additional functions and features that any buyer needs to consider. Some recorders will enable the user to record multiple channels at once. Others can allow people to edit the recordings they make, and may have USB ports and ethernet cables that allow people to upload recordings straight into their computers. People may also want to look for recorders that have progressive scan features - this changes the way that images are refreshed, allowing for a smoother picture. Region settings are also important to consider. Some DVD players and DVDs will be assigned by region, so one DVD that is assigned to a certain region may not work on a DVD player that is assigned to another. As such, people who are likely to be ordering and buying DVDs from abroad, and those who love foreign movies or TV shows, will want to make sure that they get a DVD/HDD recorder that is capable of playing DVDs from multiple regions.
4. HDD Recorder Condition
The condition of the HDD recorder will be an important consideration when buying one that has been previously owned and used. The condition will vary depending on several factors, such as how long the owner has had it, how they have treated it, how often it has been used, and so on. In order to determine the condition, it is important to read any item description very carefully. Any seller or retailer, small or large, should be honest with regards to what condition the recorder is in - and the worse the condition, the lower the price will be. In addition, it will also be important to consider how old the HDD recorder is as well. Once again, age will generally be an indicator of the condition of the recorder, and will also have an impact on its features. For example, older recorders will generally have smaller capacities and won't necessarily come with the additional functions and features that the shopper is looking for. Once again, however, older recorders will often be accompanied by lower prices.
5. HDD Recorder Price
One final factor to look at will be price. A savvy shopper will be able to get excellent recorders at bargain prices with a little research and work. However, the most important thing to make sure of first will be whether or not the recorder has the desired features. After this, the condition of the recorder needs to be carefully scrutinised. Only once some suitable options have been found that fit this criteria should price be considered as a major factor.
Buying Used HDD Recorders on eBay
eBay is the best place to search for, and buy, used HDD recorders. While it will be possible to find a huge variety of new and refurbished models, there will also be a large number of smaller, individual sellers getting rid of recorders that they no longer need or want. These will vary massively in terms of features, condition, and price: some may be fairly new, and may be being sold as unwanted gifts; others, however, might be being replaced by a newer version, and being sold for that reason. The key is to search thoroughly, and carefully evaluate the different sellers and their listings. Ideally, it will be important to avoid sellers that have poor feedback - these types of sellers may be sugar-coating their descriptions, and making the recorder sound better than it is, perhaps by suggesting its condition is 'like new' when in actual fact it is fairly worn. So, to avoid such issues, look for sellers who are highly rated, who provide very detailed descriptions, and who respond quickly to any questions and queries directed at them.
Finding Used HDD Players on eBay
When searching for appropriate products, there are two options available. The first is to seach via category. To do this, start by clicking on the category called Electronics & Technology on the homepage. When this page loads, click on the category called Sound & Vision. Next, click on DVD, Blu-ray, & Home Cinema, and finally HDD Recorders. To find used recorders, look at the tabs down the left: these will help to narrow down the results based on brand, capacity, resolution, condition, and so on. Under condition, click the tab marked 'used',, and this will load all of the listings for used HDD recorders. Alternatively, use the search function. To use this to find used listings, simply type some appropriate keywords into the box and hit 'search'. In this case, type in something like 'used HDD recorders'. Now it is simply a case of looking through all of the listings to find some potential recorders to buy.
Conclusion
HDD recorders are great for those who love to record TV straight to their hard drive without having to tinker around with loads of DVDs and CDs. In addition, those that come with time shift buffer features will make sure that no important TV and film moments are ever missed. When shopping for used recorders, always choose those with the right features, those in good condition, and those being sold be reliable sellers.