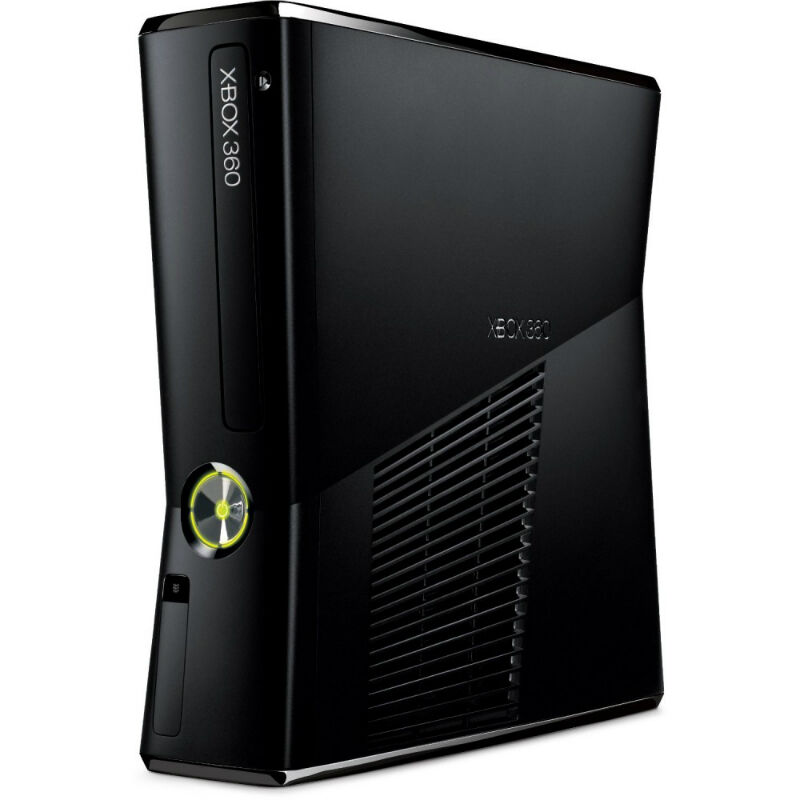 Buying a new console can be tedious, but at the same time the choices are very predictable. The fact is, there are three main companies that have been battling for control of the console market for a very long time. There is no doubt that one of them may eventually win out, but at this point buyers' decisions often rest with the type of games that the gamer is interested in. Sony, Nintendo, and Microsoft seem to release a new version or generation console every year or two, but a side by side comparison of their features tend to show similar results.
Some games are made specifically for one platform, but most of the popular racing games are now cross-platform games. These cross-platform racing games have placed the discerning factor back into the hands of the consoles. In essence, new console buyers are probably going to choose a Playstation , XBox , or a Nintendo Wii , but they just need to consider which one has the most updated graphics, cooler controls, more advanced connections, the exclusive racing games preferred, and more interesting add-on features.
It is easy to compare three of the most popular game consoles on the market, but comparing them based on their ability to play racing games requires more in depth analysis. The comparisons below highlights the Nintendo Wii, the XBox 360 , and the Sony Playstation 3 . There is no doubt that these companies may release upgrades to these consoles in the future, but their overall comparison may still be the same.
Feature 1: Graphics and Processing Speed
The graphics within a console allows the game makers to create better graphics in their games. Higher processing speeds also make way for fast paced games with more dimensions and environments.
Nintendo Wii
The Nintendo Wii may not get as much attention as the other consoles when it comes to racing games. This is probably due to the fact that the Wii does not focus too much on graphics and visual effects, but focuses more on playability. Its processor does not really compare to the others at a mere 729 MHz and it has a 3 MB graphics card.
Microsoft Xbox 360
The Xbox 360 competes mainly with the PS3 . It prides itself on its GPU, which can support as much as 48 diverse pixel shaders. This is an important detail because it enables the game developers to create better graphics and special effects. It also has a processing speed of 3.2 GHz, which is more than twice the speed of the Nintendo Wii. When it comes to racing games, the two consoles seem to provide similar features, but players have their own idea of what is most important in a racing game console.
PlayStation 3
The PS3 is a major player in the console game, but it may sometimes lag behind based on its higher price. Then again, many players overlook the price comparison given that the PS3 is also equipped with a good quality Blu-Ray player. In regards to racing games, the PS3 and the Xbox 360 are neck-and-neck in terms of graphics and playability, so it may be the additional console features that help set the PS3 apart.
Feature 2: Great Racing Games
There are many type of racing games available for consoles. Some are simple, one-track games, while others can go off-road or feature an in-depth storyline. Some racing games are cross platform games while others are made exclusively for one console.
Wii Racing Games
The Wii was never big on racing games unless players consider Mario Kart and Sonic & SEGA All-Stars Racing to be epic. However, Wii joined the elite when they also took on the Need For Speed NFS franchise and the Gran Turismo GT Pro Series. Other notable race game son the Nintendo Wii includes Excite Truck, Speed Racer, TrackMania, and Formula 1 2009.
Xbox 360 Racing Games
Most of the best racing games, according to sales, popularity, and critics, are cross-platform games. This means that they can both be found on the Xbox 360 as well as the PS3, some can even be found on the Wii console. These titles include the numerous Need For Speed, Dirt, and Project Gotham Racing titles. However, die hard Gran Turismo fans must buy a PS3, and Forza fans must use an Xbox 360. These last two racing titles are exclusive to only one console.
PS3 Racing Games
So once again the usual suspects are at the top of the racing game list, and GT 5 Prologue heads the list for the PS3. Aside from the obvious, there are other great PS3 racing games that allow the players to really utilise the visual effects and graphics card of the console. For instance, ModNation Racers would be perfect for players who are big fans of Mario Kart on Nintendo Wii, and MotorStorm: Pacific Rift features lasting gameplay and an eye catching environment.
Feature 3: Racing Controls
Most gamers would prefer to play their racing games with a racing wheel. However, they should ensure that such controls are made for their console; if not, the standard set of controls can still provide a smooth driving experience.
Wii Racing Controls
If it is one thing that the Wii console has a lot of, it is racing controls. There a quite a few racing wheels to choose from. They include the very first third party foam wheel, and the Wii Motion Plus controller. Some racing wheels, like the Logitech Speed Force Wireless, have their own set of controls built in the centre, while others, like the Exspect Motion Plus, utilise the existing Wiimote that is placed in the middle of the wheel. The buttons from the Wiimote are used as additional controls.
Xbox 360 Racing Controls
Some people may argue that the Xbox wins this category based on its Kinect features. Unlike the Nintendo Wii or the PS Move, the Kinect does not need additional controls, props, or remotes to interact with the games. Instead, it allows the player's body to control the game by reading movements and depth. However, when it comes to racing, a good Xbox racing wheel is what is needed to provide the player with a real racing experience. Racing wheels are available for all consoles, and some are even cross compatible. But it may be best to get one that is made specifically for the console that is being used; a wireless one preferably.
PS3 Racing Controls
The traditional PlayStation controllers are not ideal for racing, but as with all other consoles, compatible PlayStation wheel controllers are available. There is also a HKS racing controller for the PS3 that combines the flexibility and smoothness of a wheel with the precision and steadfastness of a regular control pad. When it comes to racing, each player can easily find a compatible control that improves the gameplay.
Feature 4: Online and Multiplayer Connection
Gamers have an unquenchable thirst for more realistic games. It is no surprise that they get tired of racing by themselves or with a computer player. Therefore, consoles that offer online access with worldwide multiplayer games tend to get more favour.
Nintendo Wii
The Wii utilises Wi-Fi connections, and has the ability to support 32 players simultaneously. If the racing game supports it, the Wii can provide leaderboards and host tournaments. Additionally, players can download some of their favourite racing games directly from the Wii Shop Channel.
Xbox
Xbox has dominated the online section with its Live feature. It offers a marketplace that houses various games, expansion packs, and even movies. In addition, it integrates Windows Live messenger, and allows voice and video chat options. However, do any of the aforementioned features help with racing games? Well, the truth is Xbox 360 does allow players to play their favourite racing games in multiplayer communities. Forza and NFS fans can play with other players around the world, and the other online Xbox features can simply be considered a bonus.

The newest version of the Xbox console is the Xbox One, which is considered one of the top of the line consoles in the gaming world.
With some Xbox 360 racing games, players may find the activity in the community a bit sparse, but the PlayStation Network PSN already have more than 20 million gamers registered, so an inactive gaming community is not likely. Unless of course the game itself is not enticing enough, which means that most players are not interested anyway.
Feature 5: Audio
While gamers tend to focus more on the graphics of their games and console, they still pay ample attention to the audio. The fact is that they want the games to sound as great they look, and many racing games are equipped with awesome soundtracks.
Wii
The Nintendo Wii features Dolby Pro-Logic II analog sound output, but it does not support any digital form. The number of voices it produces is based on its hardware DSP, which has over 64 channels.
Xbox
Xbox also features Dolby Pro-Logic II analog sound output and a 5.1 channel Dolby Digital sound output. The number of voices is based on the software, and its only limitations are based on the processor and the memory.
PlayStation
Unlike the other two consoles, the PlayStation uses stereo analog sound output, but it shares the 5.1 channel Dolby Digital sound output with the Xbox for HDMI and 7.1 channel for LPCM. The number of voices is both hardware- and software-based, with 320 channels and processor and memory limitations.
Overall Comparison of Racing Game Consoles
When comparing racing games on various consoles, different players, critics, and reviewers may walk away with diverse points of view. But the fact is, it all comes down to personal preference. Some people say that the Xbox provides smoother edges in the graphics display of the roads and surroundings, while others say that the PS3 seems more realistic. With some racing games, it is said that the Xbox provides better crash graphics in terms of windscreen cracks, smoking cars, and dents in the vehicles, but others complain that the scene is always a bit too dark, and prefer the PS3 because it is brighter.
People who are used to the PlayStation gamepad from their first inception find that they can control their vehicles better, but most tend to favour the comfort of the Xbox's game pad layout. In regards to graphics and gameplay, most people agree that the top quality cross platform racing games looks and plays pretty much the same on both consoles, so it is the add-on features that may be the tie breaker in most cases. For the PS3, it may be its Blu-Ray player, the Xbox may excel with its HD playback functionality, and the Wii may stand out with its motion sensor controls and accessories.
Comparison Chart
The chart below caters to the selection process of all gamers. The information included should help buyers choose a console that best meets their needs.
Specs/ Features

Xbox 360

PlayStation 3

Wii

Video RAM

Up to 512MB GDDR3 (700MHz); 10MB embedded DRAM

256MB GDDR3 (700MHz)

24 MB (486 MHz); 3 MB embedded DRAM

HDMI output

Yes

Yes

No

Included video cables

Composite and component cables; Elite model also includes HDMI cable

Composite only

Composite only

Optical drive

12X dual-layer DVD; HD DVD drive offered as paid add-on (for movies only).

Blu-Ray

Proprietary optical drive

Online service

Free Xbox Live Silver; annual fee Xbox Live Gold

Free PlayStation Network with micropayment system

Free Wii Network online service

Memory card ports

2 Xbox 360 Memory Unit ports (64 MB or 512 MB)

PS3 40 GB: No;

PS3 80 GB: Yes, CompactFlash ports

Memory Stick, SD

1 SD card slot, 2 GameCube memory card ports

Ethernet

1 port (100 Mbps)

1 port (1 Gbps)

No; optional with add-on

Wireless networking

802.11g is optional on all models.

Bluetooth 2.0; Wi-Fi; Bluetooth controller interface

Integrated Wi-Fi; Bluetooth 2.0 for controllers

Live and recorded TV support (including HDTV)

Yes

No

No

Rumble functionality

Yes

No

Yes

Compatible with previous generation games

Yes: Compatible with more than 300 titles

PS3 40GB is not compatible with PS2 games; PS3 80GB is only partly compatible with PS2 games; Both are compatible with PS1 games

All GameCube games are compatible; Some downloadable versions of Nintendo NES, SNES, and N64 games are compatible
There are many things to compare among the three console rivals. Some gamers may be more concerned with the gameplay features, while others may focus more on networking and technical specifications.
How to Buy Consoles for Racing Games on eBay
There are many consoles available on eBay to suit every gamer's needs. To find your desired game console, you should start out by performing a search for game consoles on the eBay home page. When the list is populated, you can opt to narrow down the results by specific console brands, model, and hard drive capacity. If you are feeling really picky, you can also narrow down the items by colour and design. These filters are easy to engage, and can save you lots of browsing time.
You can save even more browsing time by entering specific keywords in your initial search. For instance, if you already know the console brand that you want to buy, as well as the preferred hard drive capacity, you can input those details into the search field. Therefore, the results of a search for " black xbox 360 250GB " would have already filtered all other brands, colour, and hard drive capacity. Once you find the item of choice, you can simply select it, checkout, and make your payment. However, if you are buying a used item, you may opt to contact the seller to answer any outstanding questions before you make your payment.
Conclusion
The makers of game consoles are constantly updating and upgrading their products, so a game console that is bought today may become obsolete in just a few years. Therefore, players always aim to buy the latest and most feature-rich console on the market. But with top players like Sony, Microsoft, and Nintendo going side by side, finding the best merely comes down to personal preference. The makers of the racing games have come to realise the great profit that can be achieved with making cross-platform games, thus some of the best racing games can be played on all three consoles, or on at least the two major competitors.
Aside from a few exclusive games, players can play their favourite games on all consoles with comparable graphics and gameplay. Therefore, players need to focus on other add-ons and features that may excel on one console and not the other before making a decision. If a player is only interested in racing games, then he/she can make their decision based on the exclusive racing games available for each platform, if not, other things like optical drives, online services, and memory capacity should be considered. With all factors considered, buyers can visit eBay to browse through the extensive list of available consoles to find one that suits their taste and budget.