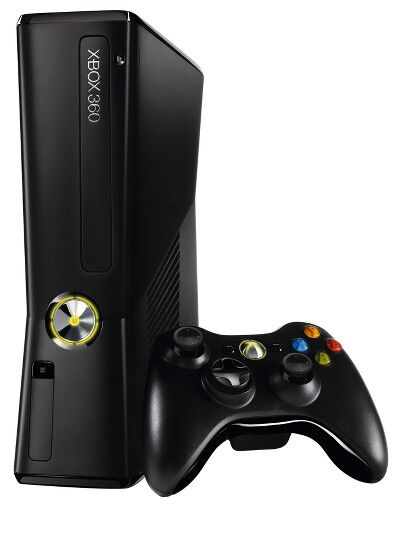 The major manufacturer's for video game consoles include Nintendo, Microsoft, and Sony. Some buyers may already have an idea of the game console for which they are looking, or others may be confused and not even know where to begin. While the purchasing process may seem overwhelming at first, with the right research, it should be no problem at all. Any of the three main brands could be the best purchase depending on how the buyer is planning on using the game console. Hardcore gamers focus on speed and high-end graphics, whereas casual users are more concerned with ease of use and simple game play. Instead of evaluating all of the features in each brand of game consoles, five features are discussed that are important when purchasing any video game console. Video game consoles can be purchased at electronics shops, department stores, and the online auction website, eBay. The five features that should always be evaluated before purchasing include: video quality, games, motion capturing, audience, and storage.
Types of Video Game Consoles
The major video game console competitors include the Nintendo Wii, Microsoft Xbox 360, and Sony Playstation. Depending which types of games are going to be played, a different game system is recommended.
Nintendo Wii
Key features of the Nintendo Wii include: a motion sensing control system, Wii remote, built in Wi-Fi networking, built in solid state memory, a memory card that accepts an SD card, two USB ports, and ATI graphics. The motion sensing control system has the ability to measure the direction, which way the remote is pointing, and how fast they are moving. The built in Wi-Fi networking is easily connected to home broadband for online gaming. The memory card slot provides a space for extra memory and for the photos to be displayed on the screen. Unlike the Microsoft Xbox 360 and Sony Playstation 3, the Nintendo Wii does not come with the ability to play DVDs, the ability to support Dolby Digital, or come with higher quality component video cables.
Microsoft Xbox 360
Features that are unique to the Xbox 360 include: ring of light and Xbox guide button, Xbox Live, Xbox Live marketplace, digital entertainment, and the ability to personalise. The ring of light is the power button and the Xbox guide button allows the user to instantly access downloadable media content for a game currently being played. Xbox Live comes in two different versions: silver, which is the free version, and gold. The gold version includes all possible features and the ability to play games online. The marketplace is a library of demos, trailers, and new content. The digital entertainment feature allows the user the ability to upload photos, music, and view DVDs. The personalisation features give users the ability to change the colour of the consoles by switching out the face.

A newer version of the Xbox console has now been released, the Xbox One.
Sony Playstation 3
Sony Playstation 3 is the first video game console to use cell broadband engine, providing the system the ability to work incredibly fast to provide the best viewing and gaming experiences. The Playstation 3 also has a built in high-definition Blu-ray player and an enormous hard disk drive. Numerous accessories for the Playstation 3 have been developed, including: wireless controllers, the Playstation eye camera, and the digital video recorder accessory. The Playstation Network is the multiplayer gaming service. The service is always connected, free, and includes multiplayer support.
Key Features by Video Game Console
The five features to consider when purchasing a video game console include: video quality, game availability, motion capturing capability, audience, and storage.
| | | | | | |
| --- | --- | --- | --- | --- | --- |
| Game Console | Video Quality | Games | Motion Capturing | Audience, Gamers, or Users | Storage |
| Nintendo Wii | Worst; cannot play Blu-rays or DVDs | Wide variety of classic games | Equal, controller needed | Younger audience, family, groups | Moderate; 512MB |
| Microsoft Xbox 360 | Moderate; 1080p ability | Largest online library | Equal, no controller needed | Multiplayers online, varies by game | Worst; 4 GB or 250 GB |
| Sony Playstation 3 | Best; Blu-ray technology available | Close behind the Xbox 360 | Equal, controller needed | Multiplayers online, varies by game | Best; 160 GB or 250 GB |
Each video game console has its advantages and disadvantages depending on how a gamer plans to use it. Consumers should research the various features of gaming consoles before making a purchasing decision.
1. Video Quality
The Playstation 3 wins the category for best video quality because it is the only one of the three that supports Blu-ray technology. The Nintendo Wii ranks the lowest in video quality because it cannot be used as a home entertainment system and it cannot play Blu-rays or DVDs. Typically, the Wii displays 480p or sometimes 720p. The Xbox 360 has the ability to portray DVDs and games in 1080p and enhance the images.
2. Games
An important consideration to understand before purchasing a video game console is the types of video games that are going to be played on it. If the user is going to play mostly online games, then an Xbox 360 is recommended. On the other hand, party games that involve multiple players are best played on the Nintendo Wii. The Playstation 3 is suggested for role playing games. While these are simply suggestions, there are video games that cross over into all categories and can be played on all three of the video game consoles. Wii offers the greatest amount of classic games, games that were originally designed for the original Nintendo, Super Nintendo, or Nintendo 64.
3. Motion Capturing
The Xbox 360 offers Kinect, a motion sensing device that does not require the user to hold a controller. There are a variety of games that have been designed for a wide range of audiences. The Playstation 3's motion capturing device is called Playstation Move. The Move requires an eye camera and a controller with a ball on it. Finally, the Nintendo Wii was the first to offer motion capturing capabilities and has drawn a younger audience. All three video game consoles' motion capturing features are equal, so it is difficult to rank one higher than the other.
4. Audience, Gamers, or Users
It is important to consider the audience who is going to be using the video game console. Recommendations for video game consoles vary based on age groups. For example, games available for consoles vary in levels of violence. The most family-friendly video game console is the Nintendo Wii, followed by the Sony Playstation 3, and finally, Xbox 360.
5. Storage
The Playstation 3 comes with two options of storage capacity, either 160 GB or 250 GB. Both storage capacities are large enough to accommodate a large library of games. The Nintendo Wii comes with 512 MB of storage and the ability to add more via an SD card. It is important to remember that Wii files take up less space than the other two video game consoles. Finally, the Xbox 360 console comes with 4 GB or 250 GB, quite a large difference.
How to Buy Video Game Consoles on eBay
After some brief research, the buyer has to ask himself what his needs are so he can then figure out what video game console is best for him. After he has decided on a video game console, the shopping process can begin. eBay provides a wide variety of video game consoles. Fortunately, eBay has a search bar located at the top of every page and all that a buyer has to do is type in whatever he is looking for. For example, he could type, " video game console" and all three major competitors appear in the search results. If a buyer has decided that he wants to purchase a Nintendo Wii, then all he has to do is type " Nintendo Wii " into the search box and only they are going to appear.
It is important that a buyer read the full product description to have a good understanding of the condition, accessories, and storage capacity that are provided with the video game console. Also, it is imperative that a buyer research the seller to gain a better understanding of with whom they are dealing. The buyer is able to view the seller's feedback, comments, and reviews posted by other buyers over the last 12 months.
Conclusion
A video game console is a rather large purchase that consumers hope to get a lot of use out of. Therefore, it is very important do some research and find out which video game console is going to be best for him or her. The main features to consider when purchasing a video game console include: video quality, games, motion capturing capability, audience or users, and storage capability. When considering all five categories, it is difficult to choose one of the best video game consoles overall. Although, it is easy to select which one is the best for a particular user. For example, if a parent is interested in purchasing a video game console for increasing physical activity, entertaining a group of people, and they have younger children, then a Nintendo Wii is an obvious choice. However, if the video game console is being purchased for a mature 18 year old who is interested in playing a wide variety of games with others online and viewing Blu-ray films, then Playstation 3 is definitely recommended. By considering these five simple features when purchasing a video game console, the buyer can purchase a video game console at ease knowing he or she has made the best possible choice.