We know you have a great bond with the car that has grown old with you over the years, but as is life, sometimes we just need to let go! Knowing when to let go is the hard part. Here are 5 signs to help you realise you need a new car...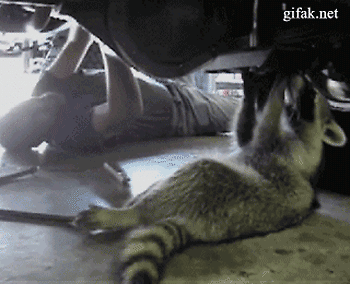 1) You Are Always Having To Fix Something
Your poor car is so old that it is always sick and guess who has to fix it? 'YOU!' - and maybe a furry friend if they are willing to help out.

Why not spend the time and money on a nice new car instead?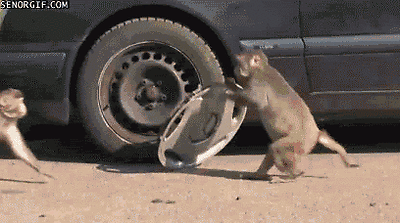 2) You Don't Have Any Wheel Trims And You Don't Know Where They Went

There is nothing uglier on a car without wheel trims. It is a real sign of neglect and if you don't intend to replace it, it's time to move on.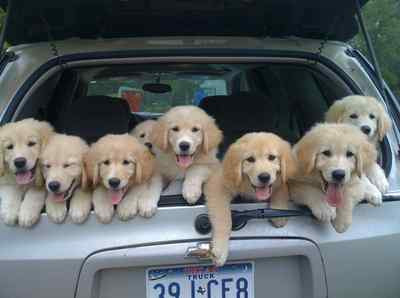 3) Your Family Is Starting To Get Really BIG!
Ahhhh the good old days. When you are and your partner could enjoy any car no matter how small.

Be careful though... before you know it, your expanding family could make things a little difficult when trying to squeeze into your tiny car!

It might be time to upsize!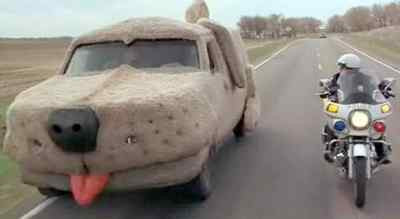 4) When Your Car Smells and Maybe Even Looks Like A Dog!

Want impress that girl? Don't be the guy with a stinky, dirty car!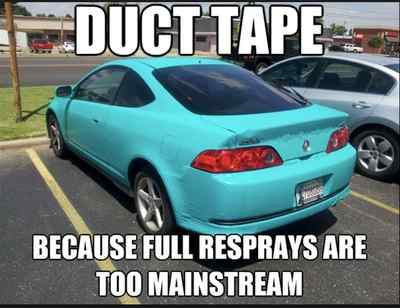 5) You Consider Duct Tape a Car Part
From wing mirrors, to bumpers, to full windows and doors, Duct Tape is awesome, but if your car is covered in it and you have a panic attack each time you go over a speed bump it's time to get a new whip!
Here are some awesome cars to inspire you to make the change...