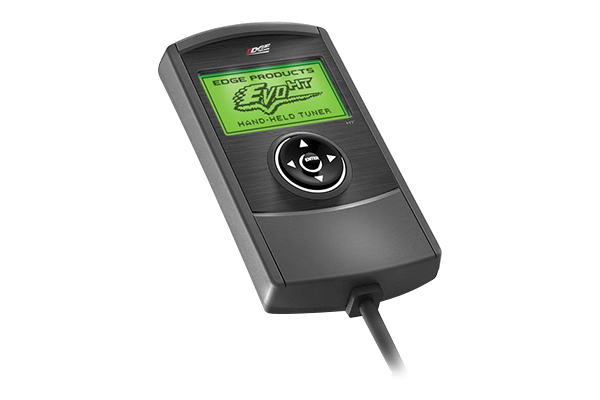 Adding performance chips to a vehicle is one of the easiest ways to improve its power and performance. Performance chips are produced in a range of styles, and can be used to increase acceleration, top speed, gas mileage, and more. The first thing buyers should consider is whether they'd like a customisable chip or one that is pre-tuned. Customisable chips provide more options and the possibility of greater performance than pre-tuned chips. They are more expensive, however, and can require more advanced knowledge of vehicles.
Programmable chips include control modules, power programmers, and performance monitors. Of these, control modules are the simplest, and react to the driver's decisions to make adjustments. Power programmers are more advanced, and can be used to manually make adjustments to a vehicle's settings.
Performance chips for cars can be purchased from custom auto parts stores and their websites. A high number of sellers can also be found in online marketplaces like eBay. Compare prices between multiple sellers to obtain the best deals. Research compatibility before making a purchase, and investigate product reviews to find the best products on the market. The high number of performance chips available makes it easy for buyers to find one to match their needs, so consider all options to improve a vehicle's performance.
About Performance Chips
Modern cars are built with a high number of electronic components. These control key aspects of the vehicle's functioning include ignition, fuel injection, and the vehicle's fuel to air ratio. As a result, a large portion of a car's performance can be handled by a single computer chip. The chip installed at the factory is called the engine control unit (ECU). This is designed to limit vehicle functions to a level that is safe for everyday drivers, and actually serves as a limiting factor on the engine. Performance chips replace a vehicle's ECU to provide greater customisation and optimise the vehicle's power. Here are five things to keep in mind when shopping for a performance chip.
1. Vehicle-Specific Chips
Performance chips are designed for use with specific vehicle makes, models, and years. Buyers should begin shopping by determining which types of performance chips are available for their vehicle. In many cases, a chip is compatible with multiple years, and may even work for multiple vehicle models by a single marque. Choosing vehicle-specific chips reduces installation times and ensures proper functioning.
2. Pre-Programmed Chips
Once the range of chips for a single vehicle has been determined, decide between preset and customisable products. Preset chips are easy to install and provide a quick boost to a car. They are recommended for car owners who have little or no experience upgrading their vehicle, as the chips can be installed with a few basic tools, usually in less than 30 minutes. Most pre-programmed chips are designed to increase horsepower, though the specific enhancements vary between products and the vehicles they are used on.
3. Customisable Chips
Buyers looking for performance chips with greater flexibility can purchase customisable chips. There are three primary types of customisable chips: control modules, power programmers, and performance monitors. The methods of installation and the types of performance enhancements offered by each of these varies, so learn about the three types to choose the most suitable product for a vehicle.
Control Modules
Control module are installed beneath the hood of a car, and plug directly into its electrical system. Control module chips are designed to be responsive to a vehicle's activity, and make adjustments accordingly. For example, a control module may activate at top speeds to provide additional power, or it may be used to improve acceleration from a stop. Like standard pre-programmed chips, control modules are easy to install and can be used by buyers with little familiarity of vehicle customisation.
Power Programmers
The highest amount of control offered by performance chips come in the form of power programmers. These have an in-cab console that allows adjustments of the chip with button presses. Many power programmers have presets that can be used to match particular driving styles, and are optimised for top speed, acceleration, cornering, gas mileage, and other aspects of a vehicle's performance. Users can also build their own custom settings and save them for easy access later. Some of the top power programmers on the market even account for non-electronic components such as tyres and spoilers, and can be adjusted when these parts are changed.
Performance Monitors
Performance monitors differ from other types of chips, as they don't necessarily change anything about the vehicle's performance. Instead, they provide a readout of the vehicle's temperatures, pressures, fluid levels and more, on an in-cab display. However, some products combine the ability of power programmers to make adjustments, making them powerful all-in-one products.
4. Price
Although many pre-programmed chips can be purchased for under 50 pounds, advanced power programmers and other high-end chips can cost over 300 pounds. When shopping for performance chips, set a budget and try to stick to it as closely as possible. Many of the most expensive chips on the market are designed for serious racers only, and should be considered for high performance machines.
Buyers can also choose to purchase used performance chips. These can save buyers a significant amount of money, and many products are available that are still in excellent condition. Be clear on the condition of a used item, and feel free to ask the seller questions about it. Determine how old the chip is, how long it was used, why it was removed, and why it is being sold. Also, look for sellers that offer some type of warranty or return policy in case the used chip does not work as expected.
5. Quality
Performance chips are produced by a high number of manufacturers, and their quality can vary. To find the best items on the market, look for product reviews. These can be found in publications devoted to car parts and accessories, as well as blogs and online forums. Shopping sites that sell performance chips also have reviews and ratings from buyers. In some cases, dozens of reviews can be found for a single product. Look for information about compatibility, installation, performance, and longevity.
How to Buy Car Performance Chips on eBay
Performance chips for all types of cars can be purchased on eBay. To find these items, begin from the eBay home page. You may enter keywords into the search field, or use eBay's category options to find desirable chips. For example, to see chips for a Renault Laguna, type "performance chip renault laguna" into the search field. From there, you may add new keywords to refine the search results, or click on the category links. Category options can be used to view products by their condition, manufacturer, and price, among other criteria.
Click on the name or image of an item in search results to see its full listing. There, you can view additional photos of the item and read details about its condition and performance. Item listings may have a description provided by the seller, a specifications sheet from the manufacturer, or both. If you have any questions about an item or any part of its listing, contact the seller.
Before committing to a purchase, take a moment to review seller profiles. Look for sellers' positive feedback ratings and number of completed transactions to gain a quick idea of their reliability and experience. You can also find average ratings based on aspects of a seller's performance, including communication, shipping speeds, and accuracy of item descriptions. Once you have received your item, return to eBay to leave feedback about the seller and your transaction. This helps the seller improve in any areas you felt were lacking, and also informs future buyers.
Conclusion
Performance chips can be an inexpensive and highly effective upgrade for cars. They are easy to install, and are produced in a range of styles and capabilities. Buyers should begin by deciding between preset and and customisable chips. Pre-programmed units are the least expensive, and require no advanced knowledge on the part of the user. They can be easily installed with basic tools, usually within half an hour.
Buyers looking for optimised performance should consider programmable chips. These are designed in three primary types, including control modules, power programmers, and performance monitors. Control modules offer more flexibility than pre-programmed chips, and actively respond to driving techniques to increase performance in appropriate areas. Power programmers are an advanced option, and allow users to make changes to a vehicle's performance with an in-cab console. Performance monitors have a readout screen to provide details of pressure levels, temperatures, and other information about a vehicle's performance. They are sometimes coupled with power programmers.
Performance chips can be purchased from auto parts stores and online retailers. Marketplaces like eBay have listings for a high number of performance chips, including used items. Read reviews and check customer ratings to find the best items available, and research used chips before committing to a purchase. Regardless of an owner's level of experience with car upgrades, a performance chip can be found to increase the power and performance of almost any modern vehicle.