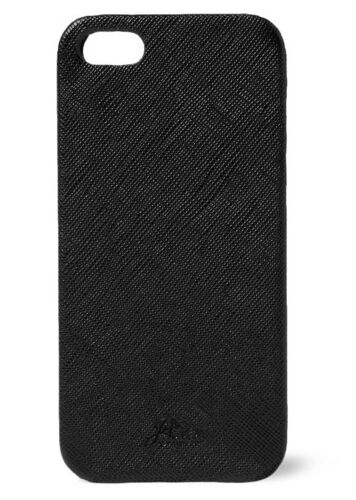 Mobile phone cases and covers come in a wide variety of types and styles. Some are simple and soft sock covers that can loosely fit most mobile phones, while others may be hard and durable cases designed to fit specific well-known mobile phone models perfectly. With so many styles, colours, designs, materials, and finishes available, it's easy to be spoilt for choice. However, finding a suitable mobile phone case or cover that looks great and does everything required of it is a lot easier if the various features are considered in advance. Here are 5 things to consider when buying a mobile phone cover, case, pouch, or sock.
1. Types of Phone Covers and Cases
Phone covers come in a few different types, all of which have the same purpose, which is to offer protection to a mobile phone. If it's a well-known model of mobile phone, especially a popular smartphone, there will probably be a good number of phone cases and covers designed for that specific model. Those are precisely shaped cases with cut-out openings designed to line up exactly with various connection ports on the phone as well as its camera lens and microphone. They enable the mobile phone to be used without having to remove it from the case. However, all shapes and sizes of mobile phone can be accommodated by the wide range of covers available. The various types are usually advertised with names that are mostly self-explanatory and include pouches, cases, flip cases, wallets, and socks. Some cases and covers come with a clip attached for hooking to a belt, or they may be equipped with a wrist strap for easy carrying.
2. Mobile Phone Case and Cover Materials
Many materials have found their way into the production of mobile phone covers and cases. Each offers some special properties that make the material or fabric suitable for the production of phone covers and cases. Depending on the style of a phone case or cover, desirable properties include durability, flexibility, washability, shock resistance, water resistance, and heat resistance. Typical materials that are used for mobile phone covers and cases include:
| | |
| --- | --- |
| Neoprene | Neoprene is a synthetic rubber that has gained great popularity in recent times and is the material of choice for many phone case and cover makers. Its water and fire resistant properties plus its durability are strong selling points, and neoprene is now a commonly used material in the production of phone cases and covers . |
| Wool | Wool may not offer the durability or superior protection properties of other materials, yet no other material is held in such affection. It doesn't have the sophisticated look or finish of many other materials or fabrics used to make phone covers, nor does it have anything in the way of fire or water resistance. What it does have, however, is a warm, familiar, and comfortable look and feel to it. It's also the most common material for hand-made phone covers. Hand-made woolen phone covers are popular because many people love the idea of a unique and useful accessory made by a real person and not a machine. |
| Metal | Brushed metal finishes can make any mobile phone case look sleek and slim. Brushed metal, usually aluminium, has an attractive diffuse lustre that looks sophisticated, at least when new. Note that some cases advertised as metal may be partly plastic but coated with a thin metal film to give the cover a metallic sheen and feel. |
| Plastic | Many types of plastic are used to make phone cases and covers. If the actual form of the plastic used isn't mentioned in any advertising material or label, then, unlike with polyurethane-based synthetic leather, it's obviously not a selling point. It's probably just a typical, non-descript plastic phone cover offering basic protection but with no special qualities inherent in the material. Expect these to be among the cheapest and least durable phone covers. |
| Silicone Gel | Silicone has some appealing properties that have made it one of the most popular materials used in mobile phone case and cover production. In addition to looking good, silicone gel mobile phone cases and covers are easily cleaned when necessary, and they have enhanced water resistant and heat resistant properties. |
| Synthetic Leather | Synthetic leather, especially P.U. (polyurethane) leather, is a favourite material for mobile phone cases and covers . It has the feel, finish and classy look of genuine leather but is cheaper. Being synthetically produced, it also avoids any of the usual ethical concerns that surround the purchase of real leather items. This has also contributed to its popularity and its position as one of the most desired materials for mobile phone covers and cases. |
| Miscellaneous Materials | In addition, there are other materials that are less commonly used. These include: cotton, real leather, nylon, polyester, suede (real and synthetic), and velvet. |
3. Finishes
Depending on the material or fabric used to make the cover, finishes on mobile phone cases and covers may include sequined, quilted, diamante, glossy, and far more. Some phone cover materials, such as wool, have their own natural finish, but most others are treated in a variety of ways to produce a large range of finishes, some of which are totally unique.
4. Pictorial Design
For many people, this is often the most interesting aspect of phone covers. Most can have virtually any image or text printed on them. Some companies offer to print any personal photo onto the cases that they're selling. If intending to use this kind of service, make sure that the supplied photo is of a reasonably high quality and resolution or the result can be disappointing when printed onto a phone case or cover. Many other companies produce pre-printed cases and covers with images that may feature famous personalities, sports teams, famous brands, designer labels, slogans, witty phrases, cartoon characters, psychedelic patterns, and much more. Woollen covers have their designs knitted into them.
5. Price
The range of prices that are attached to mobile covers and cases is surprisingly varied for such a simple and relatively inexpensive mobile phone accessory. Among the different types available, it's not so easy to compare the prices in terms of value for money. For example, a hand-knitted woollen phone cover with an intricate, multi-coloured design might take a couple of days to make, but there's no way that the typical selling price of a few pounds will compensate for the amount of labour or creative energy involved in producing the cover. It's basically a labour of love, and from that perspective, hand-made woollen phone covers offer the best value for money available. Even when comparing mobile phone covers and cases of the same material and finish, there can be a significant price difference, especially if comparing them online. The advice is to shop around, not only to see the range in prices but also to get an idea of the vast range of types and designs on offer.
Conclusion
With no shortage of mobile phone cases and covers available, and no let-up in the demand for them, the market for phone covers is healthy and growing. New designs are always appearing, but the basic requirements remain the same: The cover or case should provide good protection, easy access and look good. Knowing which features are commonly available as well as knowing which features are most desired within an acceptable price range makes the whole business of choosing a suitable phone case or cover a very straightforward process.