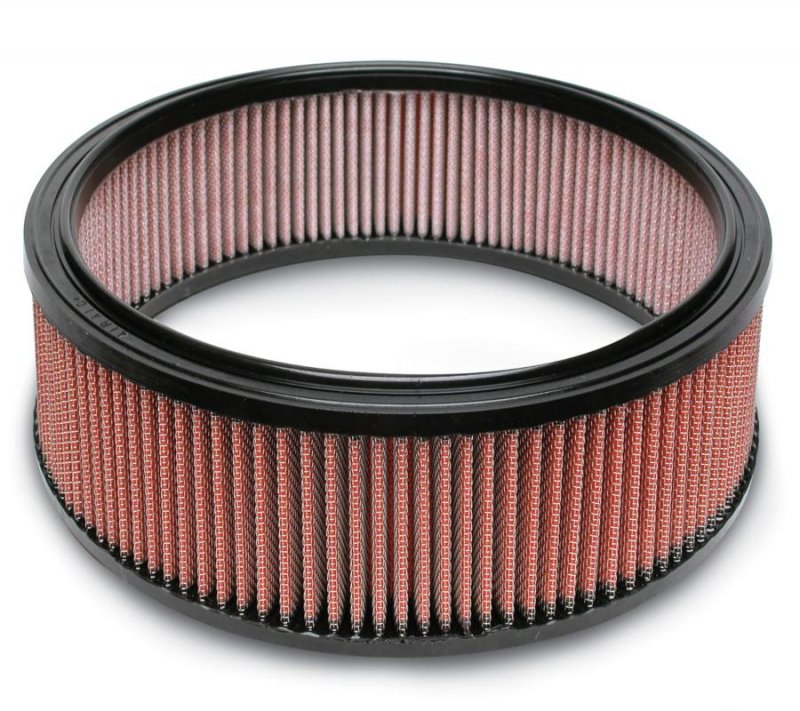 Lorries are an expensive investment, and owners can find many parts to repair or customise their vehicles. One of the best places to shop for lorry parts is eBay. Items on the site are available from private and commercial sellers, and can be found in new or used condition. Begin shopping by learning about the eBay website and the two primary navigation methods. Both search terms and category links can be used to conduct broad searches and find specific items.
Consider categories of items on the site, such as exterior lights, engine components, batteries, and safety mechanisms like backing alarms. It is possible to browse listings by item type, or by the parts' intended use. Look for replacement and modification items to find suitable pieces for a lorry. Prices on parts can vary greatly, depending on the item condition, manufacturer, and seller. Compare prices to find the best deals, and consider purchasing used items to save money. It is also worth investigating a seller's shipping methods. In some cases, lorry parts are sold with additional shipping charges, while others need to be picked up in person. Determine how an item is being sold and how much its delivery costs are, to find the most suitable purchases.
Once the necessary parts have been located, investigate item listings and seller profiles to ensure a positive transaction. Buyers have many opportunities to obtain desirable lorry parts on eBay, so begin shopping to keep a vehicle running at its best with all the desired features.
1. Use Website Navigation Options
Buyers shopping for lorry parts on eBay should familiarise themselves with navigation options to find the best items. There are two primary options for conducting a search on the site. The first involves entering keywords into the search field, while the other uses eBay's category links. Both options can be used to initiate a search from the home page, or refine listings in search results pages. In many cases, a combination of the two methods can provide the best possible results. Learn about each search technique to begin shopping for lorry parts.
Keywords
The easiest way to begin a general search on eBay is to enter keywords into the search field. For example, to see listings for all parts related to commercial vehicles, enter "commercial vehicle parts" into the search field. A high number of results are shown, and new keywords can be added at this point to refine listings further, such as a brand or the name of a specific part.
Categories
It is also possible to initiate a search and refine listings using category links. These can be used to browse by item type, manufacturer, price, and condition. Try combining category links with search terms to find specific items.
2. Choose Item Types
Once buyers feel comfortable navigating the site, they can begin shopping for specific item types. The following chart offers examples of the types of lorry parts that can be found on eBay, along with examples of specific items each one may contain.
| Item Type | Description |
| --- | --- |
| | Exterior lights such as brake lights, tail lights, and spotlights. |
| Body | Gas caps, wheel covers, and steps. |
| Engine and Components | Filters for air and oil, pumps, and other engine components. |
| Interior | Interior lights, steering wheel covers, and timers. |
| | Vehicle batteries, as well as the mounts, sockets, and connectors for them. |
| Safety | Reverse alarms, horns, and wide angle mirrors. |
The items listed in the table above are only a sample of the item types available on eBay. Try checking category links to find more sections and items.
3. Intended Use
eBay has listings for thousands of lorry parts. In addition to browsing by item types, buyers can shop for replacement parts and modifications. Replacement parts are standard items on a lorry, and are often essential to its functioning. They are used to repair the vehicles, and can be found in either new or used condition. Modification parts, on the other hand, tend to be accessories used for decoration, convenience, or increased functionality. For example, owners can find rims and wheel covers, tachographs, and accessory converters, along with other items that are not necessarily needed for the functioning of a vehicle.
4. Price
The next thing to look for when shopping for lorry parts on eBay is the price of the item. The high number of sellers and parts on eBay makes it easy to compare prices, and a category link is even available to help buyers find items within a specific price range. To use this feature, try typing single keywords into the search field to see all listings for an item. From there, find the option in the categories list and set a price range. Subsequent search results display only items that fall within the limits of the set price range.
Shop for Used Items
A high number of used lorry parts can be purchased on eBay, and can save buyers significant amounts of money. Shop for used lorry parts by finding the appropriate link in the category options for item condition. These items are sold by private sellers and commercial retailers. Many used items can be found in excellent condition, though it is important to verify the condition of a part before committing to a purchase. Look for descriptions provided by the seller, and compare it with available photos. Feel free to ask questions of the seller, as well, such as why the item was removed from the original lorry, and why it is being sold.
5. Shipping
Be clear on the shipping methods used by a seller before committing to a purchase. Although this may not be important for smaller items that can be shipped normally, large items may be available for local pickup only. Determine how the item is being shipped, and if it needs to be collected in person, verify the location of the seller.
Also, keep in mind that many sellers charge a shipping fee, which can significantly increase the cost of an item. For example, a set of side markers may be listed at around 12 pounds, but with a five pound shipping charge. Be sure to check for associated shipping costs on an item to be clear on the full price.
Review Item Listings and Sellers on eBay
Once you have located the types of items you are interested in, take the time to review individual listings. Click on the name or primary image of an item to see all related information, including price, shipping charges, and shipping methods. Determine which payment methods are accepted by the seller, and be prepared to pay promptly for your purchase. Read all information provided by the seller, including specifications sheets. Examine available photos, and compare them with the item description. Contact the seller if you have any questions about the item or its listing.
Finding a Seller
It is also worth investigating seller profiles to ensure a positive buying experience. In item listings, you can view a seller's positive feedback rating. This indicates the percentage of buyers in the past 12 months who indicated they had a favourable experience with the seller. The number of completed transactions is also shown, and can be used in conjunction with the positive feedback rating to quickly assess the reliability and experience of an eBay user. For more detailed information, click on the seller's name. In full profiles, you can find average ratings based on a seller's performance in several key areas, including communication, shipping speeds, and accuracy of item descriptions. Look for comments from past buyers for more specific information about the seller's history.
Conclusion
Lorries are large investments, and should be cared for to ensure continued safety and use. Parts for lorries can be purchased from sellers on eBay, and can be found by navigating the site using keywords and category links. A combination of the two methods often produces highly specific results. Consider category options such as lights, interior parts, engine components, batteries, and more. Buyers can also choose between replacement and modification parts.
Buyers on a budget can shop for items within a specific price range. A high number of quality used parts are also available, and sold at discounted prices. Be sure to inspect the condition of an item and communicate with the seller when purchasing pre-owned parts to ensure a positive transaction. It is also important to be clear on the shipping methods for a lorry part. Determine whether the item can be shipped, and if so, how much the seller is charging. Be aware that large lorry parts must sometimes be collected in person.
Before finalising a purchase, take the time to inspect item listings and seller profiles. Look for item descriptions and photos to verify the specific part being sold, as well as its condition, and check sellers' positive feedback ratings and number of completed transactions to find reliable eBay users. The high number of parts and sellers on eBay makes it easy to find items at the best prices, so begin shopping to repair or modify a lorry to the specifications of its owner.