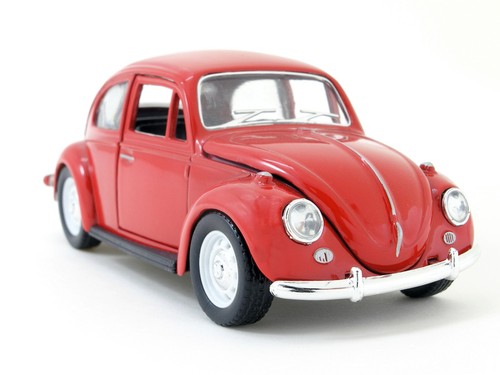 The Volkswagen Beetle is known for its iconic design and engineering. Originally built as an economy car by the German government back in the 1930s, the Beetle went on to enjoy runaway success all over the world. Commissioned by Adolf Hitler as the people's car, the Volkswagen Beetle certainly lived up to its name as over 20 million of its kind have been produced and sold internationally. This car has been the longest running vehicle that has been produced and sold worldwide. While its fundamental design never changed, it is said that there were over 70,000 tiny improvements done in the course of its lifetime.
While its longevity is testament to the fact that it is well-loved all over the world, this does not mean that this car is suitable for everyone. For those who are interested in having a Volkswagen Beetle of their own, it is important to first find out if this car is for them. Whether purchased as a project car or brand new from the factory, prospective Beetle owners should find the following five tips handy when buying this car.
How to Buy a Volkswagen Beetle
There are many tips that can be given to anyone who is thinking about buying a Volkswagen Beetle. The following five tips are those that can help with the buying process and help keep stress levels down when one is considering Volkswagen Beetles in various models and condition.
Tip 1. Have a Budget and Stick with It
The first thing to do when considering to buy a Volkswagen Beetle is to set a budget. This immediately gives the shopper a realistic idea of what he or she can afford. Not only does this protect from overspending, but it also narrows down the choices from the onset. For Volkswagen enthusiasts, it also settles the question of whether or not they should purchase and restore a used Beetle. For the right person with the right set of skills, this is a good idea. But for most people, it may be more trouble than it is worth. Additionally, having a budget also pushes the shopper to thoroughly examine his or her options, which is often not the case when someone is purchasing a vehicle based on gut instinct.
Tip 2. Be Acquainted with the Different Volkswagen Beetles
While many people can identify a Volkswagen Beetle with just one look, some people may not realize that it also has had several incarnations. While the original Beetle stopped production in 2003, Volkswagen used its name for an upgraded model of the car.
| | |
| --- | --- |
| Model | Description |
| | First produced in 1938; two-door saloon or convertible; economy car; subcompact car class; rear engine; four-cylinder boxer engine; rear-wheel drive; manual or semi-automatic transmission; 1.1 to 1.6 L H4 engine; production halted in 2003 |
| | Offered to the public in 1997; compact car class; two-door hatchback or convertible; front-wheel drive; front engine; 4-motion all-wheel drive; may come in variations 1.4-, 1.6-, 1.8-, 2.0-, 2.3-, 2.5-, or 3.2 L for petrol engines; 1.9 L diesel engine; manual or automatic transmission; 4- to 6-speed transmission; stopped production in 2010; special editions include Beetle RSI, Ragster, and Final Edition |
| Beetle (A5) | Introduced in 2012; compact car class; 2+2 convertible or hatchback; 1.2-, 1.4-, 2.0-, or 2.5 L petrol engines; 1.6- or 2.0 L diesel engines; available in 5- or 6-speed manual, 6-speed automatic, or 6-speed DSG transmission; front engine; front-wheel drive; special editions include Black Turbo, E-Bugster, Fifties, Sixties, Seventies, GLR Limited, and an XBOX edition, among others |
Choosing among the different Volkswagen Beetle models depends mainly on budget and personal preference. While vintage car enthusiasts and those working with a budget may prefer going for the Type 1, those who would rather drive a top-of-the-line brand new car should consider the A5 instead.
Tip 3. Understand the Work Required in Restoring a Project Car
For those who prefer buying a project car over a brand new Volkswagen Beetle, it is important to set expectations especially if it the person's first project car. Often, people are blinded with the price of a fixer-upper without truly understanding the costs of repair.
For example, project cars require a 2-car garage with room for both the car and replacement parts. This garage also needs to shield the car from the elements. During winter or the rainy season, the car needs to have the right shelter to avoid rust. Sometimes, people get lucky with great deal that only needs minor repairs. Most of the time, however, the project car ends up in the garage and never gets finished. In fact, many of the cars being sold on the market are project cars that have been abandoned by their owner.
Tip 4. Be Thorough When Checking for Damage
While there is often no cause to worry when purchasing Volkswagen Beetles straight from the dealer, buying a secondhand or project car requires more evaluation. When taking a closer look at the Volkswagen Beetle, make sure to take along with you a small magnet, screwdriver, torch, large crescent wrench, and a socket set. Here are some areas that need to be inspected carefully for rust, specifically for air-cooled Volkswagen Beetles, before forking over one's hard-earned cash.
| | |
| --- | --- |
| Area | What to Look for |
| | Found behind the side rear windows; look for paint bubbles that are an indication of rot due to condensation |
| Heater Channels | Principal place where rust typically forms; check above the car jack support all the way to the front |
| Rear Package Tray | Located at the back seat; lift covering to look for rot; if this is not possible, apply pressure and listen for crunching sounds, which is indicative of rot |
| Rear Cross Members | Situated under the back seat where the body is attached to the chassis; use a torch to look for rot caused by road dirt; may not be readily visible |
| Floor Pans | Positioned under the rear set; lift floor mats to check for rotting floor pans; normally easy to repair |
| Spare Tyre Well | Tyre well often collects water; remove spare tyre and check for a rusty trough |
| Wing Mounting Areas | Check for rust on the surface and inside each wing mounting area using a torch |
| Frame Head | Rot often starts at the base of the frame head; can be found beneath the petrol tank |
| Front Firewall | Panel that divides boot from passenger compartment; can be viewed from under the car or by taking out the petrol tank |
Rust is a silent killer, and can eat away at a vehicle without the owner even knowing it. Carefully inspecting the Volkswagen Beetle means that one is conducting the proper due diligence required. Sometimes, even the current owner does not know there are problems with the car. Doing this prevents future disappointment.
Tip 5. Test the Car Before Purchase
Whether it is a project car or a brand new Beetle , it is important to test and inspect the car thoroughly before purchase. For driver cars, this means hopping in and taking it around for a spin. This also means popping up the bonnet and taking a look inside. Look for missing parts and try to turn the engine on its own at its crank pulley. When it comes to wiring, see if all the wires are plugged and that there are no burned or brittle ones. Those who lack the mechanical know-how should bring a professional to inspect the car.
Shopping for Volkswagen Beetles on eBay
Whether you are looking for a car that you can drive or that you can bring to classic car shows, eBay is a great place to look for this world-famous vehicle. Start by locating the search box on the eBay homepage, typing in " Volkswagen Beetle", and pressing "Enter" on the keyboard. This should bring up a large number of sellers that are offering this car. To narrow the search down even further, it is a good idea to add a couple more keywords to your search. For instance, if you want to rule out cars that run on petrol, consider typing "Volkswagen Beetle diesel". Experiment with adding and removing keywords until you find what you are looking for. You can also use the other filters located on the page to remove irrelevant listings from your search results. Among the many search filters include transmission, fuel type, mileage, condition, price, and location, among others.
An alternative way to go about the search is to utilise the eBay Advanced Search algorithm. This allows you to supply your specifications from the get-go. For example, if you want to purchase the Beetle from within the United Kingdom so you do not have to fly overseas just to look at the vehicle, this is the place to cross out this option.
Conclusion
For all the things to consider when buying a Volkswagen Beetle, these five tips only scratch the tip of the iceberg. Still, it is helpful to know, especially when the target is buy a secondhand Beetle. To begin with, it is important to make sure that one has a budget and sticks with it. Secondly, it is also important to know the different Beetles that Volkswagen has released through time. Next, for those who plan on restoring a classic Beetle, it is crucial to be aware of the work entailed in doing so. The fourth tip advises on how to be thorough in checking for rot. Lastly, for cars that are intended to be driven, make sure to take it out on the road so before transacting with the seller. When searching for these Volkswagen Beetles for sale, consider buying it on eBay for wide selections and great deals.