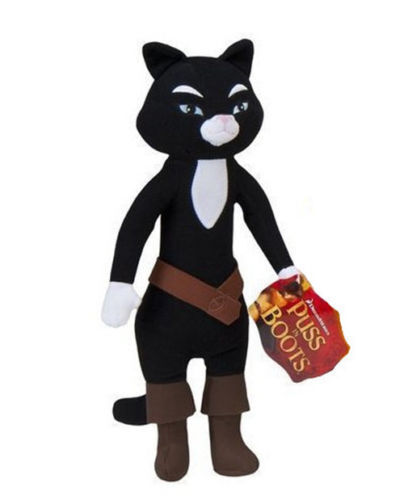 Toys based on characters from films are among the most popular type of toys available. There are many different film character toys available, and toys can be found to suit a range of ages and interests. Film character toys can vary greatly in complexity, cost, size and type, from small single action figures to enormous play sets. A wide choice of film character toys of all different types can be found on eBay. This guide aims to provide the user with five helpful tips to purchasing a film character toy to suit all age ranges.
1. Choose an Age Range
One of the most important factors to consider when purchasing a toy is to consider the age of the person that the toy is for. The age of the user has a significant impact on the type of toy that is most suitable, and can also be a key element in the types of film that the recipient is interested in.
* When buying a toy for younger children, small and removable parts should be avoided, as these can present a hazard. Similarly, any toys which feature sharp edges should also be avoided.
* Larger and simpler toys may also be preferable for children of a younger age, due to safety and the fact that they will find them easier to use.
* Smaller and more complex toys may be more suitable for older children, who have more developed motor skills. These toys can often include a wide variety of accessories.
* Electronic and interactive toys are also available, and can be suitable for a variety of age ranges.
* The age range of the film a toy is based on may not indicate the suitable age range of the toy, and this should always be checked.
2. Choose a Film
A key factor in the attraction of film toys is the particular film they are based on, and such toys can become enormously popular with fans of a particular film.
* Knowing the recipient's favourite films is an excellent way to decide upon a film. It can also be helpful to know the genre of films that a person is interested in, such as science fiction, action, or cartoon, as this can help narrow down a search.
* Sometimes, the age of the recipient can be a good indicator. This can hint at what type of films they may be interested in, helping to decide on a film character toy to buy.
* Once a film is decided upon, the particular character or characters which the toy is based on should also be considered. The protagonist is often a popular choice for toys, as are the villains and any side characters. Multiple characters can be found in play sets, which will often include heroes and villains, as well as any suitable accessories.
3. Consider the Type of Toy
The particular type of toy that is most suitable should also be considered. There is a wide variety of different types of film toy available, and they have a variety of characteristics which can make them more suitable for different people.
* Soft toys are a popular choice, particularly to represent characters of films made for younger audiences. These toys are safe for young children, lacking any small parts or sharp edges. These toys are a good choice for imaginative and more relaxed play. Soft toys may need to be washed in order to remain in a good condition.
* Plastic action figures are a very popular choice, and while often suitable for children, care should be taken with those that include small parts. These toys can vary in features greatly. Some may be simple, durable figures which can be a great choice for imaginative play. Others may feature movable limbs, accessories and other features.
* A widely available and popular type of film character toy is electronic toys. These items can be suited to a variety of different age ranges, depending on the design and characteristics of the individual toy. These items can feature electronic sounds, moving parts and other features which many children may find exciting. These toys generally require recharging, or batteries, as a power source.
* Play sets are often available, which may include multiple characters from a film, as well as accessories such as vehicles and hand held items. These are often more expensive than single toys, and can take up more space. Play sets provide can provide a varied set of toys, which may be of more interest to some children.
* The size of a toy or play set is also a key element that should be considered when purchasing a film character toy. Remember to take into account any storage space it may need, or if a toy may be too large or small for the child.
4. Note the Age of the Toy
While many new toys are produced alongside new film releases, a wide variety of older toys are also available for purchase. Some older toys may be considered vintage or antique toys, and may be desirable collectors' items.
* When looking for a more affordable film character toy, it may be worth considering used and second hand toys, and many of these are available. These are often cheaper than new toys, which are, however, in a better condition.
* In some cases, the age of a toy may have a considerable impact on the price and availability of the item. Some older toys have become collectables, and may be less suitable for the play of young children. These toys may, however, be of interest to a collector.
* A wide range of vintage film character toys are available, and these, like other film character toys, may include accessories such as vehicles, or come as part of a play set.
* Collectors may be interested in a wide variety of vintage film character toys, as well as film memorabilia such as accessories, merchandise and memorabilia.
5. Consider Any Suitable Accessories
There is a wide choice of accessories are available for use with film character toys, and these can greatly enhance play and toy collections.
* Many toys, particularly larger action figures and dolls, may be usable with a range of clothing, often based on those which appeared in the film.
* Vehicles are a popular type of accessory, and are often available for film character action figures. These can range from cars and bikes to helicopters and aircraft, some of which may also include electronic features such as sound effects.
* Locations are also available, and may often be included as part of a play set. These backgrounds are often modelled after key locations from the films they are base on, and can provide an interesting and exciting backdrop for play.
* Storage is an important element and should not be overlooked. A variety of bags and cases can be found which make excellent storage solutions, with some being available which maintain the theme of the film character toys.
* Some toys may need accessories to fully function, for example some electronic toys may require batteries.
How to Buy Film Character Toys on eBay
A wide variety of film character toys can be found on eBay, including electronic toys and action figures, play sets and accessories. The full listing of available film character toys can be found in the Toys & Games category. Film & Disney toys can be found under TV & Film Character Toys. It is possible to arrange the results by categories such as price, condition, distance to seller and film. The Auction and Buy it Now buying options are also available, offering flexibility in how a film character toy can be purchased.
Key information about a film character toy, such as any features or included accessories, is generally prominently displayed in the item listing. Further information about an item can be found on the item page, as well as information about the seller such as item reviews and feedback ratings. This helps to ensure that a purchase can be made with confidence. If any further information is required, it is also possible here to ask the seller a question regarding the item on this page.
If a particular film character toy is required, it may be easier and more effective to make use of the search function available at the top of every page. . Searches can be made to return results from across the entire site, or from within specific categories. Further information on getting the most out of the search function can be found on the Search Tips page.
Conclusion
A wide range of film character toys are available, as individual toys or as part of a play set. Soft toys and larger, more durable figures are available for younger children, while smaller and more detailed toys can be found which are suited for older age ranges. Vintage film character toys are also available for collectors. A wide selection of accessories can also be found, including clothes, vehicles and smaller items. A wide variety of film character toys and accessories is available on eBay.