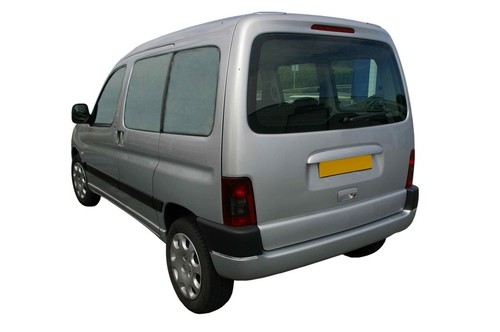 The Renault Kangoo is an automobile manufactured by Renault since October 1997. The first version of the Kangoo MPV was produced in France until 2008, and after that, in Argentina. A second generation of the Kangoo, significantly larger, was released on the market in 2007. The utility version of the Kangoo is called the Kangoo Express. The Kangoo has revolutionised the MPV market with a friendly and expressive line. With its roominess and versatility of use, the Renault Kangoo has been a tremendous success and has sold more than 2.3 million vehicles since its launch.
Buyers who are looking to purchase a used Renault Kangoo can opt for a first or second generation vehicle. Each of them comes with different features and technical specifications, so learning more about the different versions of Kangoo available on the market can help buyers make an informed choice and receive good value for their money.
1. Setting a Budget
Before thinking about which model of Renault Kangoo to buy, consumers should first consider their budget. Buying used cars means that consumers have to deal with significant price variations. The same model from the same year can be found at different prices from different sellers, so it is always a good idea for buyers to set a maximum price that they are willing to pay and stick to it. Those who are looking to replace an existing car should first work out how much their current car is currently worth and decide whether or not they need to take out any sort of financing for a Renault Kangoo. It is essential to take into account the upfront cost of a Renault Kangoo, but buyers should also calculate how much the insurance, fuel, and road tax costs are likely to be. Luckily, all Renault Kangoo models offer a smooth ride with low running costs, so it should be easier to decide on a particular version.
2. Choosing the Right Renault Kangoo Model
When buying a used Renault Kangoo, buyers should keep in mind the fact that there are several models available and not all of them have the same specifications. As the car was first produced in 1997, multiple changes have occurred since then. Buyers should consider the power and extra features they need from an MVP before making a choice.
First Generation
Buyers looking for a practical MVP can choose from two generations of the Renault Kangoo. The first generation was first released in 1997 and it got a facelift in 2003. The 2003 models are also known as Renault Kangoo Phase II. The MVP received a new styling that is mostly visible in the front part. One of the main reasons for which the Renault Kangoo Phase II became popular with the public is the fact that the rear window and seats can be removed, offering accessibility for wheelchair users. This model is also referred to as the Kangoo Express. Both the Kangoo and the Kangoo Express from the first generation are available with a choice of several engines, ranging from 1.0 L D-series petrol to 1.9 L F-series dCi turbo diesel. A limited edition with a hybrid model has also been produced.
Second Generation
The second generation of Renault Kangoo and Renault Kangoo Express have been produced by the French automaker since 2008. This kind of van is very practical, and for this reason, it is often used by the French national postal service for deliveries. Buyers who are interested in purchasing a used Renault Kangoo from the second generation can choose from four body styles: the Renault Kangoo Van, the Renault Kangoo Compact, the Renault Kangoo Van Maxi, and the Renault Kangoo Van Maxi Crew Van.
All of these models are suitable for deliveries, with the Kangoo compact being perfect for payloads of up to 500 kg and the Kangoo Van Maxi for payloads of up to 800 kg. In 2011, Renault released the Kangoo Z.E. model, which is part of the company's electric car initiative. This vehicle uses a synchronous electric motor and it can reach a top speed of 130 km/h. The Kangoo Z.E. received the International Van of the Year award in 2012, and it is powered by a 22 kW/h lithium-ion battery pack.
3. Weighing the Pros and Cons of Buying a Renault Kangoo
Those who consider buying a used Renault Kangoo should weigh both the pros and cons of owning such a van. Some of the most important elements to take into account include the way a buyer is planning to use the van, the budget for the upfront payment, the amount of money a buyer is willing to spend on fuel each month, and more. The chart below summarises the pros and cons of driving a Renault Kangoo and may be of help when it comes to making a final decision.
Pros

Cons

Good access to the rear

Sliding doors

Plenty of storage space

Decent fuel efficiency

Good suspensions

One of the most affordable vehicles in its class

Good resale value

No seven-seat option

Diesel motors can be quite noisy, particularly at high speeds

The design of the cabin feels a bit cheap

Unsupportive seats
These are some of the most important pros and cons to consider when shopping for a Renault Kangoo. Other aspects to consider include the capacity of the engine and the optional features. The Kangoo is a sturdy van that works well both in an urban environment and on the motorway outside of the city.
4. Traditional or Hybrid?
Renault has been one of the pioneers of hybrid vehicles and the Kangoo can be purchased with a petrol , diesel, or hybrid engine. A full electric version is also available for the Kangoo Z.E. that was launched in 2011. Choosing between a traditional and hybrid model is, first of all, a matter of personal taste, but a person's budget plays an important part in this as well. Hybrid and electric used vans tend to be more expensive, but they may save a buyer money in the long run, as they consume less fuel than their traditional counterparts. On the other hand, those who cannot afford paying too much upfront may do better with a petrol or diesel engine .
5. Dealing With the Paperwork
When buying a used Renault Kangoo, consumers need to be careful about the paperwork involved in the process. Buyers should request photocopies of the paperwork from the seller in order to make sure the information about the history and ownership of the vehicle is genuine. The service history can provide buyers with important information about the recorded mileage. Moreover, it indicates whether regular maintenance has been carried out. A valid MOT should also be supplied for a used Renault Kangoo.
Conclusion
The Renault Kangoo is a reliable MPV that comes at an affordable price. These characteristics make it one of the most popular vans in its class. The van is inexpensive to buy and is ideal for those who need it for deliveries or as a tradesperson's vehicle. A versatile vehicle with under-powered engines, the Kangoo comes in several versions and buyers should choose one of them according to their specific needs.
There are several ways to buy a used Renault Kangoo and shopping for such a van on eBay is one of the easiest of them. Buyers can browse through dozens of models made available by different sellers and choose the right one for their needs with just a few clicks. They can also get answers to their questions simply by contacting the vendor. Regardless of the type of used Renault Kangoo that a buyer is looking for, they can find it easily on eBay.