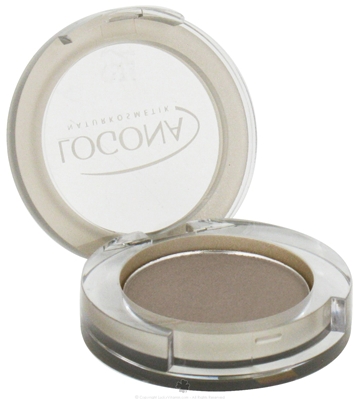 Eyeshadow is a cosmetic product that is applied to the eyelids and under the eyebrows. Its use is to make someone's eyes stand out, look more attractive and 'pop'. The all-round selling point of the product is that it adds extra depth to the eyes appearance, complimenting eye colour and eyelash length.
It has been used by women for centuries and is the highest grossing cosmetic product next to lipstick. In the Western world it comes in the shape of gel, cream, mousse , powder or pencil. However, many women still don't know how to go about buying eyeshadow correctly. This guide will take women through the basics of buying shadow and how to buy it from leading online retailers such as eBay. They will also find hints and tips that will help them get the absolute best out of eyeshadow, both in look and longevity.
Types of Eyeshadow
Anyone who takes the time to walk through a department store's cosmetics section will quickly realise that eyeshadow doesn't have a standard form. It can actually be a daunting and overwhelming task finding the right one that suits your skin, lifestyle, budget and style. Everyone is looking for the perfect fit in the world of eyeshadows, the following are the most common types that shoppers will come across.
| | |
| --- | --- |
| Powder | Versatile as it can be used either wet or dry. Easy to apply and manipulate, it can even be used as eyeliner in certain situations. |
| Pencil | Pencil eyeshadow is built for those with detail in mind. Easy to use and perfect for those looking for the smudge effect. |
| Cream | Can be difficult to control as it smudges very easily. Those new to eyeshadows or have oily skin are best to avoid this form. |
| Gel | Suitable for oily skin and long lasting in almost every environment. |
| Mouse | Combines the staying power of a gel or powder whilst having the smooth feel of a cream . |
Eyeshadow Colours
Colours are where a woman can really showcase her creativity. Whether you want loud and vibrant or subtle and sleek, there is sure to be something available to work. Here are some tips when it comes to finding eyeshadow colours to suit your look:
| | |
| --- | --- |
| Blue | To enhance the look of blue eyes, use shades of purple, pale golds and deep browns. When used correctly they can create a smoky effect that is subtle yet distinguished. |
| Green | Green eyes will look better with an eyeshadow that is either a yellow beige, light grey, rich purple or dark green. It will plump up the look of the eyes and make them appear fuller. |
| Brown | Brown eyes are naturally versatile and suit almost every colour of eye shadow. However, to really make them pop, try blues and dark browns. |
There are a wide variety of colours to choose from, however, it is worth noting that some colours are generally very difficult to wear. A great example of this is pink, it can look fantastic on eyes when used correctly, but it doesn't suit many skin tones or eye colour combinations. If shoppers fancy a challenge, try a colour that may be out of their comfort zone, although always be weary of the potential results.
Eyeshadow Brands
The cosmetics industry is one that has consistently turned profit since the early 20th century. It is resilient, has a loyal customer base and continues to expand. When it comes to eyeshadow, expect to find a huge variety of brands offering products. All brands offer something different to customers, but most women will already have their favourites. Shoppers should explore the market before deciding on a brand of choice. The following are all names you'll see regularly in eBay's dedicated cosmetics section:
| | |
| --- | --- |
| MAC | MAC cosmetics are built for longevity and are advertised to last over eight hours. The quality is considered the best available and it doesn't take much of it to create the look you're after. However, for all the positive attributes, they are expensive and difficult to remove. |
| Lancome | With their silky feel and easy application, Lancome has built a reputable line of bright and vivid colours. They don't last any longer than six hours, and much like MAC can be an expensive purchase. |
| Smashbox | A favourite amongst youngsters and it isn't difficult to see why. Stylish colours that last long and are easy to remove. The downside is that they're limited in range and require more than one layer in order to get the desired look. |
| L'Oreal | The premiere drugstore brand and a great quick fix. Perfect for those looking for fresh colours at an affordable price, however they can be a difficult make-up to remove. |
| Urban Decay | The newest name in the world of eyeshadow and one that is exclusively aimed at younger women. Subtlety and ease of use is their trademark. Their products can be messy though and break easily. |
| Revlon | Considered to be up there with MAC in terms of longevity. All their products have a 12-hour guarantee and some last much longer. Can be expensive due to their positive reputation. |
| Rimmel | One of the oldest cosmetic companies in the world. Based in London, this UK brand carries a unique look that always stays ahead of the trend. Downside being that due to their well respected nature their product ranges can be expensive. |
The above are just some of the brands that will be found at a cosmetics counter. The cosmetics industry is ruthlessly competitive and businesses will fight it out for your custom. Take your time while shopping and try them all, request samples and find out what type of eyeshadow suits your skin.
Application
There are different forms, colour types and brands, but the eyeshadow application process is standardised. This is to make sure that it is easy for all women to get the best possible look.
· Prepare the eye area with a primer to help prolong the eyeshadow's staying power.
· If primer isn't suitable for your skin try a light foundation instead.
· The area underneath the brow should always be shadowed in a lighter shade.
· Use lighter colours on the brow bone whilst keeping darker colours to the eyelids.
· Sweep eyeshadow back and forth, not up and down.
· Pat on colour in order to get a deeper and darker look.
· Wet the brush before applying in order to deepen the look of an eyeshadow.
· Keep the eye area tidy; residue, dust and powder specs should all be cleaned up.
· Cotton wool buds are great for cleaning up a finished look.
Over time women will get to learn the shape of their eyes and what make-up look suits them best. Those new to using eyeshadow should be patient as such knowledge comes in time.
How to Buy Eyeshadow on eBay
Cosmetics is a £15 billion pound industry, this means all companies are exploring ways in which they can generate more profit. The Internet has made buying cosmetics a simple process, and has allowed people to gain access to the world's top brands at competitive prices.
· To start browsing what eyeshadow is available, go to eBay's homepage and select the health and beauty option.
· From there click on make-up and tools then eye shadows. This will display all live eyeshadow related auctions and allow shoppers to browse freely.
· If shoppers have a specific brand or product in mind they can use the keyword search tool found at the top of the page.
eBay Shops
Women around the world use eyeshadow as part of their daily make-up routine. This means most women out there are on the lookout for their favourite brands at the best prices. Many cosmetics sellers have taken to the eBay shops format in order to sell their goods. To see what eBay shops are open select the eBay shops link at the bottom of the homepage.
Completing a Transaction
· When a shopper has found an eyeshadow of interest they will need to do one of the following:
o Place a Bid
o Make a Best Offer
o Buy it Now
· Once an auction has concluded the winning bidder will need to complete the checkout process.
· Doing this via PayPal will mean that the buyer protection program covers the transaction.
Conclusion
Even though most women use eyeshadow , very few know how to buy and apply it correctly. The common misconception is that you can buy any brand or any form and apply it in any manner. This is far from the case, different eyeshadow works differently for different people and there is a multitude of ways to apply it. This guide and the tips featured are here to help women find the eyeshadow that is right for them.
When applying eyeshadow you need to make sure that you're doing it in a way to suit your eye colour. Shoppers should educate themselves, learning what will make their eyes pop and add the 'wow factor' to their appearance. eBay has become a leading shopping outlet for eyeshadow, as shoppers will find a wide range of brands and colours at competitive prices.