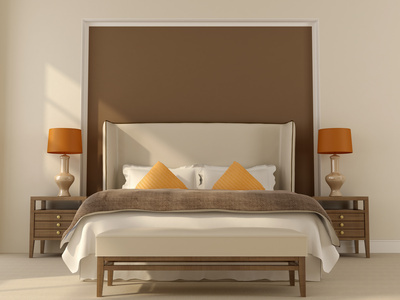 It is one of the fundamental and innate traits of mankind that we must sleep. Without sleep, we cannot function. To sleep properly, we need a place to sleep, namely a bed. A double-bed is a bed large enough to sleep two people, though some people prefer double beds even for themselves. Beds consist of frames and mattresses. Many places sell frames, but to guarantee quality, a great way of acquiring a double-bed frame is to build one yourself.
This is not an easy task. Building a double-bed frame requires both know-how and tools. This guide is intended to provide the reader with all the information they need to know about the 5 main tools they will require. This guide will also explore why eBay, the online consumer auctioning platform, is a great place to shop for tools to build a double-bed frame.
Building a Double-bed
Building a double-bed has numerous advantages, as well as a few disadvantages. This section will cover the basics of building a double-bed. For more detailed instructional manuals, there are many websites which cover how to build bed frames, as well as DIY manuals available on eBay which cover the process in great detail.
Why Build a Frame for Your Double-bed?
There are numerous reasons to build a frame for a double-bed yourself. These are:
* Guarantee of Quality - when a consumer buys a bed frame from a retailer or supplier, they are relying on that bed's manufacturers for quality. Often the bed will have wobbles in improperly fitted areas, and will make squeaking or groaning sounds. Sometimes the frame will fail completely and break. Building a bed frame yourself allows direct control over how well the bed is made, potentially eliminating these problematic happenstances.
* The Enjoyment of the Act - there is an immense and innate enjoyment to be gained from the act of using one's own hands to craft something useful from nothing. The act of performing the work is fun and challenging, and the sense of reward and fulfilment acquired after the job has been completed to a satisfactory level makes the entire act worthwhile.
* Cost Effectiveness - it is often much cheaper to construct a bed frame oneself than to buy one pre made, since the cost of manufacture and labour is eliminated.
How do You Build a Frame for Your Double-bed?
The actual process of building a double-bed frame is not overly complicated, but does require some technical knowledge, and considerable time to explain. In this guide, the focus will be on the required tools and equipment, and how to go about acquiring them for oneself on eBay.
What do You Need?
Most, if not all, double-bed frames are made from wood. There are numerous reasons for this, including how easy it is to work and manipulate, how strong, sturdy and functional it is, and how cheap it is to produce en masse. To build a bed, the correct amount of wood should first be acquired, and then cut into the right sizes. However, for the purposes of this guide, wood is not a tool so much as a building material. There are only 5 main tools required to build a frame for your double-bed, and the next section covers them. Apart from those and the wood; time, research and commitment are all that is required.
The 5 Tools You Need to Build a Frame for Your Double-bed
There are 5 main tools needed to build a double bed frame. This section of the guide will go over each of them in turn, explaining what they are used for, how they are used, and what to look for when buying them. The 5 tools are:
* Saw
* Electric Drill
* Screwdriver
* Wood Screws
* Lag Bolts
Saw
A saw is a well known tool used for cutting through other materials, usually wood (as in this case). A saw consists of a handle for the human operator to hold, and a long, straight, serrated blade. The serrations are run back and forth along the area of wood that needs to be cut. They dig into the wood and cut through it. There are numerous kinds of saws, from regular ones to hugely powerful electrical saws. However, for the relatively straightforward and limited amount of woodcutting required to build a standard double-bed frame, a regular saw is all that is required. The saw is needed in this case to cut the timber used into the desired sizes and shapes, namely the legs, frame etc of the bed.
Electric Drill
To create a stable and strong double-bed frame, screws need to be inserted into solid blocks of wood. Naturally, they also need holes to be inserted into, which must be drilled. Using manual tools to achieve this is a very tiring and time consuming activity, and so it is highly advisable to attain possession of an electric drill.
The electric drill is an incredibly useful modern DIY tool. It provides instant power to whichever attachment it is sporting at that moment, far beyond the power a human can apply manually, thus drastically reducing the time and effort required to drill the holes. Specifically regarding the process of building a double bed, the best practice is to first drill a hole where the screw needs to go using the drill attachment, then to apply the screw using the screwdriver. It is certainly ill advised to attempt to build a double-bed frame without an electric drill.
Screwdriver
A screwdriver is a simple device, consisting of a handle, a thin length of metal, and an attachment that fits into the end of the screw, allowing it to be turned. The screwdriver must be made to fit the kind of screw being used, or else it is useless. Screwdrivers can come in sets, allowing for a range of different sizes to be catered for, or else have different attachments, which facilitates the same thing.
Wood Screws
Wood Screws are screws specifically designed to interact with and be inserted into wood. They are strong, durable and sturdy. They are usually 2 ¼ inches in size. Many of these screws will be needed in the double-bed frame building process. Wood screws are small, cheap and easy to get hold of
Lag Bolts
Lag Bolts are essentially longer versions of the standard wood screw. They are needed to hold the separate components of the main frame together, namely the legs and headboards/sideboards. They are strong, long and resistant to weight and damage, making them ideal choices.
How to Buy the 5 Tools You Need to Build a Frame for Your Double-bed on eBay
The online auctioning platform eBay is a great place from which to buy the 5 main tools needed to build a frame for a double-bed on eBay. It sources from many different sellers and vendors, so that a wide and diverse selection of items is available to the discerning customer. Further, it is tailored towards ease of use and access for the customer, resulting in an intuitive and simple interface.
It is no trouble at all to navigate to the section of the website which contains the relevant goods for the buyer. The eBay homepage acts as a starting point. Located towards the left side of the page is a list of broad categories. Select Home & Garden from this list, followed by DIY from the list which appears on the new page. Next, choose the DIY Tools option. Saws can be found under Hand Tools, followed by Saws, whereas electric drills can be found under Power Tools, followed by either Corded Drills or Cordless Drills, depending on the buyer's preference. Screwdrivers are also found under Hand Tools, and screws and lag bolts are found under the DIY Materials category, found in the same place as DIY Tools. The search bar can be used either as an alternative to or in conjunction with the categories. Simply type the name of the desired object into the search bar, press enter, and eBay does the rest.
The item listings consist of thumbnail images and brief descriptions of the products. The listings can be filtered using several options found to the left of the page, including price, condition and seller's location. "Auction" allows users to bid on products, whilst "buy it now" allows purchase for a fixed price.
Clicking on an item's entry in the listings relocates the user to said item's own individual information page, wherein more details about the product can be found, alongside information about the seller, including ratings, reviews and feedback.
These many helpful buying options combine with the outstanding selection available to make eBay the ideal place to shop for tools needed to build a frame for a double-bed.
Conclusion
Building a double-bed frame is an experience as rewarding and challenging as it is practical and cost effective. Choosing the right tools for the building process, though, is a tricky decision to make. This guide set out to point out the 5 main tools needed to build a double-bed frame. These are:
* Saw
* Electric Drill
* Screwdriver
* Wood Screws
* Lag Bolts
Using eBay is an excellent way to guarantee a wide range of top quality products to choose from, as well as a painless, easy shopping experience due to the high end website design.