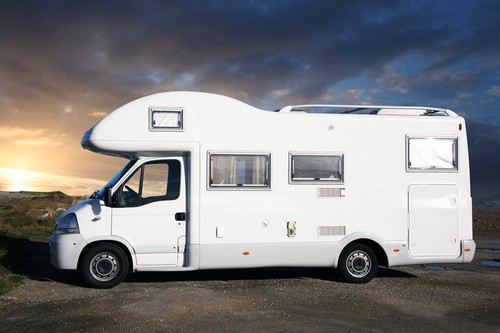 For anyone who has either already purchased or is looking to purchase a camper van , there is a range of accessories that could come in handy both on the road and when camping. Options might range from a grill to a portable DVD player, and quite literally anything in between. Buyers should pay attention to personal needs and preferences as well as the portability, availability, and usefulness of the item being packed.
Usually, it is a good idea to evaluate how much space is available after packing clothing and necessities and then purchase extras. This can be done by already packing up the camper van or by simply checking the space available and calculating. Importantly, it is never a good idea to purchase accessories before getting the camper van. The following list includes several purchase ideas for anyone looking for camper van accessories.
1. Cooler or Mini Fridge
While some camper vans might come equipped with a mini fridge, it is always a good idea to ensure that a cooling method is available. A cooler or ice chest should be packed in case of camping or parking somewhere without electricity while a mini fridge is always useful in case of parking in a camping area with electricity. Importantly, the mini fridge does not keep food or beverages cold while unplugged, so it may be necessary to bring the ice chest along anyway. Look for a small and portable option that can fit under a table, in a cabinet, or somewhere out of the way so that the cooler is still accessible while driving.
2. Extra Sleeping Facilities
Extra sleeping facilities can always be useful, especially if more than two people are travelling in the camper van. A fold-out cot that fits into the hall could be a perfect solution for a third or fourth person, and since it folds down, is a very portable option. It is also possible to pack and bring along sleeping bags and tents if they can be used during the trip. Usually, it is a good idea to pack extra sleeping gear if there are more people than beds in the camper van but otherwise, the extra gear is a waste of space.
3. Portable Shower
Many camper vans unfortunately do not include showers so it might be a good idea to bring along a portable shower and even a toilet if planning on doing any actual camping. These can typically be purchased from camping goods stores as well as online stores such as eBay but should be purchased carefully. Anyone who plans on either staying near a hotel or in an area with water hook-ups or showers may want to save their money. Check the destination before buying anything and then plan accordingly.
4. Home Entertainment
Home entertainment is an absolute must for most people as some after-dark entertainment is usually welcome. While some people may want to purchase items for entertainment, others may want to simply bring along what they already own instead. The best home entertainment options to bring include a music player and a movie player because these are the most common and entertaining for a group of people.
Music Player
A music player is almost essential for most travellers as it is nice to listen to music while driving as well as while parked. For a single camper, an MP3 player or iPod with headphones might suffice. For anyone else, a portable radio or MP3 player dock may be a better choice as it allows music to be heard throughout the van. In the case of the latter two options, remember to purchase a portable music player that runs on batteries as electricity may not always be available. Batteries also mean that it is possible to listen to the music while driving.

Movie Player
A movie player can include a portable DVD player , a laptop, or anything that plays movies. Depending on the situation, one or the other may be the better option. Typically, laptops are not always the best movie players because of limited battery life. Portable DVD players are typically a better option, and can be mounted to the dashboard or the top of the van if necessary. This is a good option for families or multiple people travelling together as it allows everyone to see the movie being played. This does require a car DVD player rather than a folding DVD player.
Entertainment For Kids
Anyone travelling with children should consider some form of entertainment for them. Portable game devices such as the PS Vita are great options, but may be a little pricy as a travel accessory. Portable gaming is one great option, but other choices include the DVD player listed above, an MP3 player, or even travelling games that can be played from the seat. Consider the age and needs of the children and then choose entertainment accessories. For example, a toddler or a six-year old might be very amused by movies for the whole trip while a 12-year old might want something more interesting to do.
5. Kitchen Accessories
Kitchen accessories are always great to have in a camper van because typically the kitchenette is quite small. Buyers can choose what to bring based on personal preferences, destination, and available space. The following list includes a couple of cooking and kitchen supplies suggestions to consider for packing for the trip. Necessities such as cleaning and cooking supplies are not included on this list but should be brought along.
Organisers
It is always useful to have organisers around, especially when it comes to small items such as cooking utensils and cleaning supplies. An organiser can be used to arrange everything under the kitchen cabinets in an easy-to-reach box that can be pulled out and used at a moment's notice. This is also very useful for anyone who plans to do outdoor camping at their destination, as it allows cooking supplies to be easily brought outside.
Grill
A small portable grill can be a lot of fun on a camping trip but may not be allowed at some destinations. There are plenty of choices at a range of stores, but usually the smaller the better. Try looking for an enclosed grill that uses charcoal and then pack a small bag. This is a safety measure as charcoal burns more safely than wood, and it may be prohibited to burn wood at the destination. Remember to check any local laws to see if using a grill outdoors is allowed before buying one for the trip.
Kettle
Almost everyone drinks tea or coffee, but a kettle can also be used to heat up water and for a variety of cooking tasks. Novelty items such as battery-operated kettles available in camping stores are definitely useful for anyone who is planning on camping without electricity. Normal kettles can also be brought along should electricity be available. It is very important to pack the kettle as safely as possible as any damage or fractures not noticed before using the kettle could become very dangerous if it is used.
6. Games
Games are a great addition to any camping trip or journey so remember to pack multiple options. Indoor and outdoor games are both available options, although it is typically better to evaluate the location and which games can be played before packing. Keeping the number of potential players in mind is also a great idea because some games do require multiple players.
Indoor Games
Indoor games should fit inside of the camper van and should include portable, easy to pack, and small games. Travel editions of board games are always very popular although they should be chosen according to age and play ability as well as the number of players. For example, chess is a poor choice if three or more people plan on playing. On the other hand, there are many games that are only suitable for multiple players, so keep the player number in mind when choosing games.
Outdoor Games
Outdoor games most frequently involve sports that may or may not require extra accessories or grounds. For example, a football can be fun no matter what, but tennis rackets do require a court. Consider available outdoor entertainment options and then pack accordingly. Anyone who does not like sports or outdoor entertainment can of course skip packing outdoor games.
Buying a Camper Van or Accessories for Your Camper Van on eBay
eBay is an international marketplace with listings from all over the world including the UK. Options available on eBay range from the luxurious to very inexpensive, so buyers can look for anything they want at any price they like. Importantly, it is also possible to gather up almost anything right from home, which can be very nice for anyone who does not want to spend money getting around. Items available on eBay range from any of the accessories listed above to an actual camper van.
Buyers can search for and find an item on eBay using the search bar from the home page. Important considerations include that it is absolutely necessary to read the full description and look at photos in order to ascertain that the item is as expected. Checking shipping time is also a great idea because anyone who is located internationally might not be able to get the item to you in time for your vacation.
Conclusion
There are plenty of accessories that can be brought along in a camper van and most of them are very portable and easy to pack. However, different people need different accessories depending on who is travelling, the age of the travellers, and even the location or destination. For example, some locations might prohibit grills while others might not have fuel or electrical hook-ups, which makes an alternative cooking source necessary.
This list of basic accessories for a camper van can be used as inspiration for purchasing and packing for a trip. However, it is also important to consider what is most useful to the people travelling. For example, a single traveller might most appreciate a laptop, MP3 player, portable game player, and cooking supplies. A family might appreciate a portable DVD player and board games. Usually, considering location such as whether or not electricity is available and what entertainment amenities are provided can be helpful as well. For the most part, just keep basic needs and wants in mind while choosing and buying accessories.