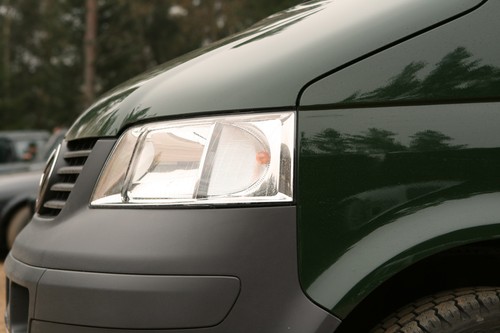 With Volkswagen's reputation for delivering high quality vehicles at reasonable prices, the Eos offers the perfect balance between performance, looks, and reliability for many drivers. These cars have been in production since 2006, and have seen a number of changes, updates, and improvements. What sets this coupe convertible apart from the competition is its unique folding roof, which features an integrated sliding glass sunroof. The hardtop roof folds into the boot within 25 seconds at the pull of a lever.
Before buying a Volkswagen Eos, six considerations should be taken into account. Coupes are not ideal cars for everyone due to space constraints. Running costs are slightly higher than those of a saloon and higher insurance and road tax increase these costs. Common problems should be considered, especially when buying a used model. The engine type and features should be chosen with care. Finally, learn about the cars' performance and handling. The Volkswagen Eos is available from Volkswagen dealers, other authorised dealers, used car traders, and private sellers on eBay.
Consideration 1: Space in a Volkswagen Eos
One of the most important factors to consider when buying a Volkswagen Eos if the amount of space available in the boot and the cabin. As coupes go, this car is relatively spacious, with enough cabin space for four adult passengers. Access to the back seat is comfortable. The boot is of average size, but decreases when the roof is folded down. Although a family of four can fit inside the vehicle comfortably, it may not be the most practical choice for those with children, especially larger families. If this is a car for daily use, take space for transporting groceries and other cargo into account. Those that enjoy travelling should ensure that the car is spacious enough for luggage and passengers.
Consideration 2: Running Costs for a Volkswagen Eos
Performance cars tend to be more expensive to run than standard models, as their fuel consumption is higher. A basic Eos with a smaller engine and fewer features offers better fuel economy than a luxury version. In addition, take the cost of road tax and insurance into account. Check the Driver and Vehicle Licensing Authority (DVLA) website for guidance regarding road tax costs before making a purchase. Also take the time to obtain a few insurance quotes.
In addition to the day-to-day costs of running a Volkswagen Eos, take the cost of replacement parts and servicing into consideration. If the car is serviced and maintained through a Volkswagen service centre, read online customer reviews about the nearest one. This provides an idea of what is involved when carrying out maintenance and repairs, which parts are covered, and the level of customer service to expect. Alternatively, discuss the cost of repairs with a trusted, knowledgeable mechanic.
Consideration 3: Common Problems with a Volkswagen Eos
It is always good to know what problems to expect when buying a car. This is especially important when buying a used vehicle. A number of Eos owners have reported difficulties with the roof mechanism, which can be an expensive repair. Models manufactured between 2007 and 2008 are said to be especially prone to this problem.
Checking recall information is useful. For example, Eos versions built between 1 September 2008 and 31 August 2009 were recalled due to a fault in the gearbox control unit that caused the clutch to engage unexpectedly. Cars manufactured between 1 January 2009 and 15 December 2011 were recalled to correct an issue with leaks on high-pressure pipes. Anti-vibration weights were fitted on the pipes to solve the problem. When buying a used Eos subject to a manufacturer's recall, ensure that the vehicle was repaired.
Consideration 4: Fuel Type for a Volkswagen Eos
A larger engine capacity usually means improved power and performance, but increased fuel consumption. The Eos comes in diesel and petrol versions. Diesel cars traditionally have better fuel consumption and lower road tax, but tend to be more expensive. However, increases in the price of diesel have made some motorists think twice about their fuel choices. Advances in petrol technology also mean improved consumption rates. Diesel tends to be the better option for those motorists that cover more than 11,000 miles per year; petrol is better for shorter distances. The table below lists the advantages and disadvantages of diesel cars.
Advantages of Diesel Cars

Disadvantages of Diesel Cars

Better fuel economy when covering 11,000 miles per year or more

Retain their value better

Lower road tax costs

Increased torque from low revs

More efficient and environmentally friendly

Less reliable than petrol

Particulate filters clog and are expensive to replace
Routine maintenance costs are similar for petrol and diesel cars. However, when a diesel car develops a serious problem, repairs may be more expensive.
Consideration 5: Features of a Volkswagen Eos
The features of a Volkswagen Eos influence the price of the car and how it performs. The folding roof with integrated sunroof is included for all models. In addition, alloy wheels, electric windows, air conditioning, automatic lights and windscreen wipers, and rear parking sensors come as standard. Sports models feature lower suspension for improved handling. This may not appeal to all Eos drivers, as some comfort is usually lost when suspension is lowered.
High-end models come with heated front seats, leather trim, and climate control. It is important to bear in mind that additional features translate to additional costs. More expensive models are equivalent in price to low-end luxury coupes from other manufacturers.
Consideration 6: Performance and Handling for a Volkswagen Eos
Always test drive a car before buying. While this may not be possible when buying a new car, take the time to test drive a showroom model to ensure that the vehicle performs and handles as expected. The Volkswagen Eos receives consistently good reviews when it comes to performance. Even the entry-level 1.4 TSI petrol engine is considered quick and flexible. The car offers a comfortable ride, resisting body shake well with the roof up. The steering is well weighted and responsive. "What Car?" magazine describes the handling as "grippy, predictable and safe". The Volkswagen Eos offers a combination of the best that coupes have to offer and the best features of standard saloons.
Buying a Volkswagen Eos on eBay
eBay is the perfect place to shop for a Volkswagen Eos, with sellers offering new and used models at competitive prices. Type a phrase, for example " 2010 Volkswagen Eos ", into the search bar, which can be accessed from every page, to see the cars listed. Refine the results displayed by choosing the most appropriate category and vehicle specifications. To further narrow or expand your search, use the advanced search feature.
Before Buying on eBay
Before buying on eBay, take the time to evaluate the item and the seller. Click on an individual listing to go to the item listing page. Here you can find additional information about the listing, such as the full item description, images, buying options, seller's accepted payment methods, seller's location details, and seller's feedback information. Always read the full item description and check any images included carefully. You can ask the seller for more information by using the " Ask a question" link. Choose a local seller to make it easier to view and inspect the vehicle.
Also get to know the seller. The seller feedback feature lets you see what other buyers think of a specific seller's products and customer service. Click on the number next to the seller's username to view this information. Detailed seller ratings provide additional information about aspects such as the accuracy of the item description in previous listings and the seller's communication.
Conclusion
The Volkswagen Eos is an affordable coupe from a trusted, reputable manufacturer. Before buying this type of car, several factors should be taken into account. Firstly, consider whether the vehicle offers adequate space for the driver's needs. As this is a fairly roomy model, the Eos offers more space than the average coupe. However, boot space decreases when the roof is folded back. Secondly, take running costs into account. Include the cost of repairs, road tax, and insurance when making this evaluation.
Researching common problems provides a clear idea of what to expect from the car. Recall information can be used to determine the safety of the vehicles on offer. If a Volkswagen Eos falls into the recall range, ask whether the recommended changes have been carried out. Check whether the seller has experienced any common problems and find out about repairs.
Choose a suitable fuel type for the driver's needs. Diesel is better for those that tend to drive long distances. Select the most appropriate features, such as a sports suspension or leather trim. Bear in mind that additional features increase the price of the car. Finally, consider performance and handling. The Eos does not handle like a sports car, but performs better than the average saloon. Those that prefer a car with sporty handling should choose a model with a lowered suspension. Visit eBay to see the Volkswagen Eos on offer from private and business sellers.