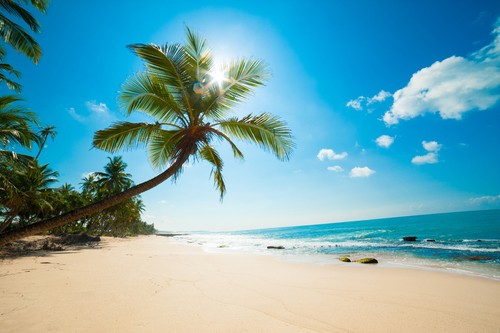 Many people do not want to stay at home during the summer, as other places are all too inviting to miss. However, people do value the comfort of their own homes. Rather than staying at a hotel where everything is done by hired staff, some people prefer to clean up for themselves and cook their own meals. This, in fact, can be a good idea, as it helps to generate a cosier feel. Fortunately, it is possible to rent special summer cottages that are suitable for people who enjoy self-catering and some privacy as well.
With all the different places on offer, there is no need to buy one's own summer cottage, which would be quite costly. Instead, a different place can be rented every summer. In fact, the locations can be scattered all over the country, and this provides the freedom to explore more seasides, towns, and natural locations. Thanks to cottages becoming more and more popular, there are many choices. Individual needs and interests determine what kind of cottage break is suitable. Besides the traditional way of booking a summer cottage, it is also possible to bid for holidays on online auction sites, such as eBay.
1. Breaks for Couples
Sometimes getting away with a loved one can help to break out of the daily routine and prevent or solve relationship problems. By going away to a place with no one else around, it is possible for people to appreciate and redefine the feelings they have for each other and to learn something new as well. A cottage holiday can be a great way to celebrate a wedding anniversary. However, even new couples can benefit from such getaways, as these help them to get to know each other better and to see each other in a whole new setting, possibly revealing previously hidden sides. Staying in a cottage is also a good way to practise living together, especially when the partners currently live in separate places.
Cottages for Couples
Some couples who rent a cottage for their holiday stay indoors for entire days, in order to enjoy each other's company, so the cottage should be equipped with all the necessary amenities. The interior design should also be appealing, depending on the couple's preferences, featuring either soothing colours that promote relaxation or fierce tones that evoke passion. The cottage itself does not have to be very big, as it has to accommodate only two people. When making the booking, it is worth checking to find out whether it has a double bed.
2. Family Holidays
Taking the whole family to another place for the summer can be like a breath of fresh air. Being in the same house or apartment all the time may come to feel restrictive, and going away for some weeks can be a good way to ease tension and stress among family members. As family holidays are about spending quality time together, all gaming consoles and computers should be left at home. In terms of technical gadgets, only a good camera is necessary to capture the valuable moments.
Cottages for Family Holidays
When choosing a cottage for a family holiday, children's needs should be considered thoroughly. They need some activities that can engage both their bodies and minds. Sporty families can choose cottages situated in natural settings, and can then go for long walks or enjoy other outdoor activities. As children also tend to love animals, a cottage where they can ride a pony or care for bunnies on a mini farm is a great option. The facilities may also be near the cottage. When self-catering, the need to cook for the whole family requires that at least one food shop be nearby. Hungry children may get whiny, and therefore it is important to provide them with proper meals as well as healthy snacks in between. In the house, there should be enough beds for everyone. When travelling with small children, a cottage that comes equipped with a cot and a highchair is desirable, because then these do not have to be carried all the way from home.
3. Beach Holidays
Beach holidays focus on beautiful beaches and endless coastlines. Britain, as an island, has a long coastline that offers sights for every taste. Beach holidays are suitable for different kinds of people, as different beaches are also suitable for specific activities. It is possible to either lie in the sun, walk on cliff tops, or engage in water sports. Children can also enjoy the beach and play with the sand.
Cottages for Beach Holidays
The main thing that should be considered when choosing a cottage for a beach holiday is its location. In order to fully enjoy the beach, the cottage should be close enough, either within walking distance or only a short drive away from the shore. When travelling with children, the cottage should be close to a beach that is clean and safe and also has a playground. An active beach holiday also necessitates that appropriate equipment is available. For instance, there may be rental options for water skis, jets, and even yachts. For a romantic break, a cottage with a view of the sea may be perfect, and couples can also go for walks on the beach.
4. Group Holidays
Going away on a holiday does not have to mean social isolation and not seeing friends. People, especially young people, often opt for group holidays where they can spend time together in large groups. Work collectives can also use such holidays as a way of organising a motivational event for the team. Depending on the nature of the group, such holidays may be taken either by the beach or in a forest area.
Cottages for Group Holidays
When travelling with a large group, the most important aspect of the cottage is its size. The house should be able to accommodate the whole group. Moreover, the cottage should have enough facilities for everyone. This means that there should be more than one bathroom and plenty of beds. Having a spacious living room or lounge is essential for social gatherings in the evenings or for workshops during the day, although these can easily be conducted outdoors as well.
For training workshops, some presentation equipment may be required. A large garden is also a plus. The kitchen needs to have all the necessary equipment required to cater for the group, while the dining room should also be able to accommodate all the party members, so that meals can be enjoyed together. As people in the group may have different needs, these should be determined and accounted for beforehand.
5. Pet-Friendly Cottage Holidays
People who have pets often find it problematic to plan a holiday that suits their needs. It may be hard to find someone to look after the pets, and holiday time may often be limited, as other people may not be willing to babysit the pets for an extended period. On the other hand, pets can also be taken along, for an extra fun holiday. When the pet is taken on holiday, there is no need to worry about how it is doing, as it is always near, and any problems, such as diseases or accidents, can be dealt with right away. When travelling with a pet, it is essential to pack all the things it may need, including food, dishes, hair brushes, toys, and any necessary medications.
Cottages for Pet-Friendly Holidays
When browsing the list of cottages rented out for summer, it should be noted whether pets are welcome. Usually, cottage listings provide information as to whether or not pets are allowed. Some may even accept more than one, although the pets should never be left alone on the properties. If the information is not provided on the website, it should be possible to e-mail or call. There is no harm in asking. For pets, countryside cottages are the best, especially when going on a holiday with dogs. Forest trails, riverside walks, and endless beaches are sure to be enjoyed by dog and family alike.
6. Rural Cottage Holidays
The daily routine of busy city life put many people in the mood to get away from it all. Peaceful, quiet rural cottages are the best options for such individuals. These places are also known for their scenery. Lakes, forests, and marshes are among the options. Rural cottages are not only great for people who want to escape the city, but active people prefer them as well, because nature is a great place for walking or cycling.
Cottages for Rural Holidays
Choosing a rural cottage for the summer holiday comes down to the type of landscape preferred. Moreover, the size of the party and the required facilities should also be taken into account. As rural cottages may sometimes be very isolated, it is worth checking how far away the nearest shop is.
Buying Summer Cottage Holidays on eBay
If you are looking for your next holiday destination on eBay, you can start with a general search by typing " summer cottage" into the search box that you can find at the top of any eBay page. However, you probably have at least a vague idea of what kind of summer cottage you would like to rent, or at least of how many people it must accommodate. In your keywords, you can thus specify the number of people, the location, or even the price per night or week. Try not to include all of these in the same search though, as this could be too specific and not yield any results.
In any case, you can sort the search results by auction time or price in order to find the most suitable option. When looking at the different cottages, read through the detailed item listings in order to find out about the exact fees and the features of the cottages. Also, look at the photos to acquire a better idea of what the places look like. Should you have any questions about a cottage, feel free to contact the seller.
Conclusion
A summer break in a self-catering cottage is like moving the home to another place, if only for a few days or weeks. Compared to hotels and other accommodation facilities, cottages give more privacy and are also cosier. Choosing a holiday cottage largely depends on the individual needs of the people who are travelling together.
Couples can get to know each other better on a romantic getaway in a quiet summer cottage. This can also be a good exercise before moving in together. The cottage itself does not have to be big, but should come with a double bed. Cottages in quiet areas with some outdoor activities included are the best for couples.
Families require bigger cottages than couples, and there should be suitable beds for all the children. For instance, there should be a cot if the family has a young child. Having a food shop nearby is handy, and there should also be activities that can keep the children busy.
Even bigger cottages and more facilities are required by larger groups, for example, work collectives or large groups of friends. Besides having enough beds, the kitchen, dining room, bathroom, and toilets should also be considered.
Dividing cottages into categories in terms of their location, there are beach and rural cottages. Both types of location offer different ways to spend spare time, whether they be waterskiing, lying in the sun, or hiking on forest trails. People who want to travel with pets also need to check to make sure that the cottage is pet-friendly.