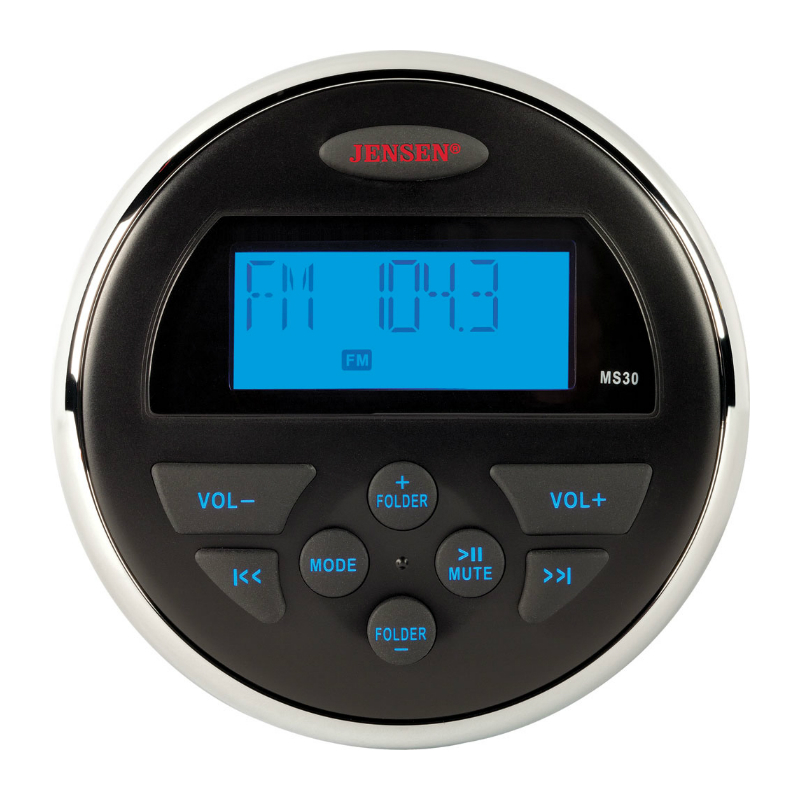 Many people, at some time or other, find themselves in the position of wanting to buy a good compact home-stereo system. If it is not their first-ever purchase of a compact stereo system, then it is a safe bet that it is been a while since they last purchased one. Many people choose eBay to find compact stereos partly because of eBay's reputation as a safe online shopping platform, but also because of the huge choice normally available. It soon becomes clear, however, that things have moved on since their last purchase, and that a bit of research is going to be necessary to know what new compact stereo features are available, and which of those features might be required. For those who find themselves in this position, consider the following features when buying a compact stereo on eBay
1. Components and Features
A compact stereo, often also advertised as amicro stereo or shelf stereo, comprises several interlinked audio devices. They may be physically separated but neatly stack-mounted, or they may all be housed in a single unit with connections to a pair of matched stereo speakers. Commonly included components and features of a compact system are a CD player, which may also have DVD capability, AM-FM tuner, iPod docking, timer and alarm features plus a good range of both analogue and digital inputs and outputs. Some models include a cassette deck and some may even include a turntable. These outdated features may be included to enable 'backward compatibility' with existing compact cassettes and vinyl discs.
| | |
| --- | --- |
| CD and DVD player/ recorder | Listings show compatibility with formats such as CD-R, CD-RW, DVD+RW and more. |
| Tuner | AM – FM bands with multiple tuning presets |
| Alarm and timer | Various timing and buzzer or radio alarm features |
| iPod/ iPhone docking | Available on some models for playing or charging iPods or iPhones |
| Inputs and outputs | Analogue and digital inputs and outputs may include headphone, line out, line-in microphone, video out and USB. |
| Cassette and turntable | Available on certain new models as retro features for compatibility with existing cassettes and vinyl discs |
2. Quality
Everyone buying a compact stereo system wants the best quality they can get for the amount of money that they're prepared to spend. Check the eBay listings for any technical specifications listed. The features that determine the quality of a compact stereo include:
Power Output
Power output is measured in watts. The higher the 'wattage', the louder the stereo can be played. Power output ratings can be somewhat misleading as there are different ways to measure power. Ignore 'total power' as this is simply a measure of the power used by the system, not the power that is delivered to the loudspeakers. The most meaningful power rating system is the RMS system. The advantage of a compact stereo with a decent power output isn't only that it can deliver a powerful sound when required, but also that it will deliver higher quality sound at a normal listening level.
Frequency Response
Music has a wide range of frequencies, and a good compact stereo needs to be able to amplify and deliver the lowest frequency notes of bass instruments, the highest-pitched notes of treble instruments and every mid-range frequency in between. How well a particular compact stereo can do that is usually shown in the eBay listing as a frequency range. For example, a compact stereo with a frequency range wider than 20 hertz to 20,000 hertz will be able to handle a greater frequency range than most people can hear.
Equalisation
Equalisation pre-sets manipulate the audio output's frequency characteristics in ways that complement the distinctive acoustic qualities of various musical styles. For example, the intimate setting of a jazz club has a different acoustic ambience than a large rock venue.
3. Price
It soon becomes apparent when browsing eBay's large selection of compact stereo listings that the range of prices is equally large. This, of course, is due to a multitude of reasons. Used or refurbished compact stereos will obviously be significantly cheaper than new models. New, but discontinued, models may also be cheaper than their original retail price. Look out, too, for the following price-saving features:
Free Delivery
Some sellers offer free delivery within mainland UK. This is a popular feature and eBay even provide a 'free delivery' filtering option that will only list stereos that are being offered with free delivery.
Personal Collection
Another convenient filtering option that eBay offer, called 'Distance', can be set to show compact stereos that are being sold within a given distance. This can be set as close as ten miles. If a suitable compact stereo can be located within ten miles, it is often possible to collect it personally, which avoids delivery and packaging costs as well as having to wait for the stereo arriving.
Auctioned Items
For those who aren't in an absolute rush to buy a compact stereo, buying via an eBay auction can result in significant savings. Obviously, it is not guaranteed, but many seasoned eBayers enjoy the auction process, especially when the auction goes in their favour, and they buy an item that is well below its true value.
Best Offer
Compact stereos that are being sold as direct sale items under eBay's Buy it Now option may also, at the sellers' discretion, appear as Best Offer listings. This means that the asking price is not fixed. The seller is prepared to consider a lower price if their asking price isn't attracting any interest. The closer that their listing gets to its expiry time, the more likely they are to consider a significantly lower buying price.
4. Location
eBay recognise that buying items, especially electrical and electronic items, close to home makes for a smoother and more quickly-completed transaction. That's why there are so many country-specific eBay sites. eBay's UK site features a good number of compact stereos, most of which are actually located within the UK. Buying from a UK-based seller means that the compact stereo will spend less time in transit, incur less expensive delivery costs, comply with UK electrical standards and that communication with the seller, if necessary, will be much easier. Buying a compact stereo system from an eBay seller based in another country is certainly possible, but it is essential to first check that the stereo is suitable for use in the UK.
5. The Seller
An important feature of any eBay listing is the seller. Fortunately, eBay's user rating and feedback systems make it easy to find and buy from a seller who has demonstrated that they carry out their business professionally. A good seller will have listings that are fully descriptive and informative of any compact stereo that they're selling. Their selling price will be competitive, and the stereo, when sold, will be quickly packaged and passed to a professional delivery company. Choose a good seller, and if anything about the listing isn't clear, use eBay's 'Ask seller a question' option which is available on every listing. A good seller will promptly reply with the required information.
6. Condition
This may only be of interest to those buying a compact stereo that is being sold as pre-owned, as brand new models will obviously be in perfect condition. Used compact stereos can be in any condition ranging from almost new models in excellent condition to models that are old, obsolete and faulty and being sold for spare parts. The listing will make it very clear exactly what condition the compact stereo is in.
How to Find a Compact Stereo on eBay
If the search term "compact stereo" is entered into eBay UK's search function, which is situated at the top of almost every page, it returns a fairly large results list. The list is unsorted and contains any item that happens to mention "compact stereo" in its description, such as headphones for compact stereos. In order to clear the list of irrelevant items, use eBay's category system to group the results in a more relevant way. These are available on the left-hand side of the results page. Sound & Vision is the top-level category, and it is shown with its various subcategories underneath. Ignore irrelevant subcategories, such as Headphones, Performance & DJ equipment. Instead, click the subcategory Home Audio & HiFi Separates. This reveals even more subcategories, one of which, Compact/Shelf Stereos is the most relevant of all.
Conclusion
The choice of compact stereos available at any time on eBay is large enough that there's always likely to be at least one that fits every requirement. A suitable compact stereo can quite easily be found simply by knowing which features are required and making use of the search function, categories and filtering options. These make the whole process of buying a compact stereo on eBay very straightforward.