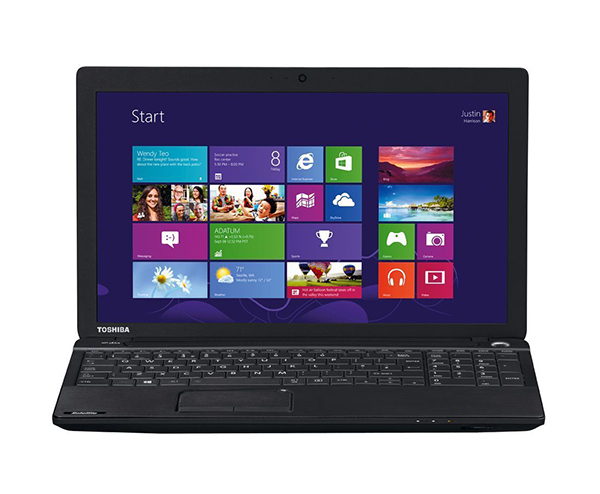 Laptops have become the new desktop for many individuals. No longer is a large monitor display the priority of thousands of computer users. However, having a large and beautiful screen display is still important on a laptop. There are several features that one should keep an eye out for when shopping for laptops or buying laptop screens. The quality of a laptop screen is impacted by resolution, display size, graphics card, and a few other features like widescreen display, outdoor compatibility, and the overall weight and size of the laptop. The same applies to LCD panels for shoppers who still depend on a desktop computer and desire a large monitor at work or at home.
Affordable laptops, separate laptop screens, and LCD panels can be purchased in brick and mortar electronics stores as well as online through websites such as eBay. Wherever shoppers look, there are six features that should be considered when looking for the right laptop screen or LCD monitor.
What is LCD?
LCD stands for 'liquid crystal display', which refers to the technology used in laptop screens and other computer monitors that replaced the traditional cathode ray tube monitors, or CRTs, of the past. LCD displays consist of five layers: a backlight, a sheet of polarised glass, a layer of coloured pixels, a grid layer of liquid crystal solution, and a second polarised sheet of glass. The liquid crystals are manipulated using electrical charges to open and close, allowing light through the coloured pixels to form images. Because LCD displays depend on light to function, the monitor becomes unusable if the backlight goes out.
This technology dominates the screen displays of laptops, computer monitors, cell phones, and most other electronic devices today. LCD panels vary in size, aspect ratio, and resolution. They have become the superior option for displays, compared to the bulkier, heavier, and more electricity-dependent CRT monitors. Design, photography, and health professionals still prefer the CRT screen for its accurate and consistent colour display. However, because the majority of the market uses LCD technology in laptops and desktop monitors, the key features to look for when buying laptop screens and panels refer to LCD screens only.
1. Resolution
Pixelated screens are a result of the resolution or the amount of pixels that cover the screen. The fewer pixels that cover a screen, the smaller the resolution and grainier the display. A smaller resolution like 800x600 shows a more pixelated display than a screen with a larger pixelisation, such as 1600x1200. While typically a large screen translates into higher resolution, less expensive versions of large screens are also available at lower resolutions.
2. Screen Size
A bigger screen gives laptop users a generally better quality display. Larger screens generally have higher resolution, as noted above, and the virtual space on the screen provides options like better zoom, larger fonts, and more desktop space for organisation. A larger screen is also beneficial for those who use their laptops to play games, watch movies, or work on videos and photographs.
3. Graphics Card
Behind the beautiful images on the screen is a hard-working graphics processor built into the laptop. The role of the graphics processor is to determine how many frames per second can be displayed on the screen. The more powerful the card, the better the graphics on the screen display. This feature is absolutely essential for individuals who use their laptops fora variety of media, such as gaming or working with multimedia videos and photos.
When shopping for laptop screens, graphics cards come in two forms: integrated and discrete. The integrated graphics processor shares its memory with other components because it is built into the CPU processor. This causes integrated graphics processors to run more slowly and respond at a slower rate than if it were a discrete chip. The discrete graphics chip uses its own memory, so graphics run beautifully and fast on the laptop display. A recommended graphics card capacity is 256 MB, while those who use their laptops specifically for graphics should invest in a 1 GB or more graphics card.
4. Widescreen vs. Standard Screen Display
A standard screen displays a 4x3 aspect ratio, while a widescreen display uses a 16x9 ratio. Standard screens are bigger than widescreen because of this ratio, but they are also becoming more rare in the marketplace. This is due to the popularity of the widescreen for watching television, and the popularity is becoming more widespread for computer screens, as well. Standard displays are still available for purchase, although the mass production of widescreen laptop screens is causing the prices of these screens to become more affordable options.
5. Outdoor Compatibility
The majority of laptops are designed so the screen is only visible in the unnatural lighting of an office or building. For shoppers who travel often with their laptops, working outdoors or in other types of lighting may be necessary. When shopping for laptop screens, outdoor compatibility can be achieved by purchasing a laptop with a matte screen to reduce glare. Apple is popular for offering matte screen options on the 15-inch and 17-inch Macbook Pro. For laptops that do not offer such a feature, however, anti-glare screen protectors are also available for purchase. These screen protectors may cause the screen's display to appear fuzzy or have distorted colours. The benefit of screen protectors, though, is that they are removable at any time, and they protect the screen from superficial damage like scratches and dust.
6. Laptop Size and Weight
Sometimes one must sacrifice the comfort and portability of a laptop for a large, high-resolution screen. However, if portability and a light weight are important to the shopper, then the laptop's overall size and weight should be considered when shopping for a laptop screen. For instance, a 43-centimetre or 17-inch screen may be large, beautiful, and perfect for gaming, but the weight of such a large laptop may be less than ideal. If this is the case, 38-centimetre or 15-inch laptop screens are available for purchase to give shoppers both a reasonable size screen and a manageable weight for the laptop. The perfect laptop size and weight vary from shopper to shopper. However, it is widely agreed that a laptop's portability remains one of the most important features to keep in mind when shopping for a screen.
Whether a laptop is used for gaming, homework, or browsing the Internet for memes, having a high-quality screen is essential to a satisfying laptop experience. There are many features that laptops offer, but these six features are the most important ones to consider when browsing the market for the right laptop screen.
Shopping for Laptop Screens and LCD Panels on eBay
Having the right laptop screen for one's use should not be only in one's dreams. eBay offers its users a large database with intuitive search tools to find exactly what they want to buy. By inserting keywords that describe the shopper's preferences, such as ' 15 inch matte laptop screen ' or 'LCD panel'', all relevant listings appear on the user's screen within seconds. Filter tools are also available in eBay's search toolkit so shoppers can further narrow their searches by specifying brands, screen sizes, new or used condition, and price range.
Because technology is sensitive and easily damaged, it is important for shoppers to thoroughly research the reputation of the sellers they find on eBay before committing to any purchase of a laptop screen. This can be done by reviewing the feedback that is left for sellers by past customers. Reading the feedback gives potential buyers the opportunity to read about past purchase experiences, the quality of the seller's products, and the trustworthiness of the seller. Using all of eBay's provided tools guarantees the shopper an excellent experience buying a new laptop screen.
Conclusion
One of the most important aspects when shopping for a laptop is having a screen that displays beautiful graphics. Sometimes, this is not the case, so many shoppers look to upgrade their laptop screens. It is helpful for shoppers to understand the key features to look for when buying laptop screens and LCD panels for their computers.
When shopping for the right screen, shoppers should look for screens with high resolution, a relatively large display, and a good graphics processor. It is ultimately up to the individual if he or she desires a laptop screen that can be easily viewed when working under sunlight. It is also up to one's personal preference if a widescreen or standard display aspect ratio is desired. Lastly, shoppers vary in their desired laptop size and weight. Some laptops never leave one's desk, in which case the largest screen possible is viewed as advantageous. For many people, however, laptops are intended for easy portability to and from locations, so a nice laptop screen must also be balanced with a lightweight and manageable laptop.
Whatever one's preferences, laptops and laptop screens of various sizes can be found in brick and mortar stores as well as online using websites like eBay. With the right laptop screen, browsing the Internet just becomes that much more pleasant.