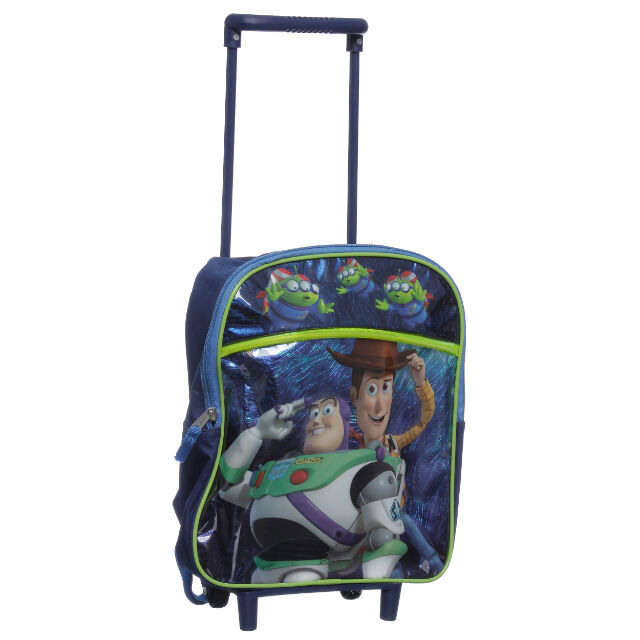 Video games have become so much a part of culture that for many people, playing the games themselves is simply not enough. True gamers also want to express their affection for their favourite games by purchasing, displaying, and even wearing gaming merchandise that shows their loyalty. Gaming franchises are more than happy to indulge this growing demographic and create many different types of gaming merchandise that is widely available for purchase at specialty shops or even online from eBay. When searching for gaming merchandise for the home, it is a good idea to take into consideration not just the decor of the specific room that houses gaming merchandise, but also to consider the wide variety of merchandise that is available. The following tips are intended to help anyone who is considering starting or adding to his or her video game merchandise collection, such as: choosing a type, gearing it towards a person's likes, considering hardware, decor, and merchandise, and knowing how to display the merchandise. By simply taking the time to consider the gaming merchandise possibilities, any home can be brightened.
1. Choose a Type of Gaming Merchandise
When buying gaming merchandise for the home, it is important to consider the wide array of gaming merchandise that is available. While some less popular video games may only have one or two items available, the bigger franchises and the games with truly dedicated fan bases have truly impressive spectra of merchandise for sale. Gaming merchandise may celebrate a particular character, setting, or just a game in general. Be sure to explore all of the possibilities.
2. Gaming Toys Are Not Just for Kids
There are many different reasons that a particular video game may attract a devoted fan base, but one common reason is the character design. Whether a game's characters are particularly detailed, with compelling backstories or merely very cute, purchasing video game character merchandise is one way that many fans express their admiration for a particular game. Gaming toys, such as figurines and action figures, are especially common and populate many gaming merchandise collections.
Gaming Action Figures
Gaming action figures are much like generic action figures, only they are based on characters from popular games. For example, action figures based on the characters from the popular game Halo are highly detailed physical versions of the soldiers in the game. By purchasing these types of figures for either display or for recreation, fans of Halo can add another level to their game appreciation. Gaming action figures can be distinguished from figurines because they have at least one moving part and are generally intended to be posed, moved, and played with, although not every collector purchases them for these reasons.
Gaming Figurines
Figurines are different from action figures, but also are made in the likeness of characters from video games. Figurines can be virtually any size, but unlike action figures, are designed for display rather than interaction. Gaming figurines may be very detailed and completely lifelike, or they may be almost cartoonish in appearance with exaggerated features to make them cuter. These figurines can be a playful addition to the gaming room in any home. Collectible figurines may be rather pricey, but there are also affordable versions available for the most popular characters and games.
3. Consider Collectible Gaming Hardware
While toys are a natural extension of the gaming world, since in their own way they are also a sort of game, they are far from the only type of gaming merchandise that is available for purchase and display. Many gamers may have a certain nostalgia for the games of yesterday. In this case, consider purchasing and displaying, or even using, some collectible gaming hardware.
Collectible Video Game Consoles
What was once cutting edge technology is now a thing of the past, but that does not mean that older video game consoles do not have anything to offer gaming merchandise collectors. From the Atari to the Nintendo Wii U , each generation of video game consoles has had its own star, many of which could now be considered collector's items. The following table describes the first eight generations of video game consoles as well as some examples from those eras.
| | | |
| --- | --- | --- |
| Generation | Example Console | Year Introduced |
| First | Magnavox Odyssey | 1950s |
| Second | Atari | 1976 |
| Third | | 1983 |
| Fourth | | 1988 |
| Fifth | | 1993 |
| Sixth | | 1998 |
| Seventh | | 2005 |
| Eighth | Nintendo Wii U | 2012 |
Early consoles, like the Atari and even the Sega Dreamcast, can be seen as collector's items today. Having one of these on display in a home is a good way to show one's dedication to the gaming culture.
4. Consider Gaming Decor
In addition to items that can be put on display in a home, there is also an array of gaming merchandise that is specifically designed to act as decor in the home. This merchandise may include wall decals, door hangers, or even framed pictures and posters. This type of video game decor can be the perfect way to bring life to an otherwise dreary gaming room and make it a place where people want to be, even if they are not gaming.
5. Explore Other Gaming Merchandise
The variety of gaming merchandise available is almost astonishing. When buying gaming merchandise for the home, do not simply stop at the toys or the nostalgic gaming consoles. Rather, consider the full spectrum of gaming merchandise that is available.
Gaming Mugs
Many people, gamers or not, like to display their hobbies or interest on mugs. Whether those mugs are ultimately used for coffee, tea, or simply to hold pens on a desk, mugs featuring characters from video games are quite common. Some of these mugs are plain mugs that are emblazoned with the logo from a video game, while others are much more involved. For example, a coffee mug celebrating the Grand Theft Auto series sports a handle that mimics the appearance of brass knuckles as a nod to the gruesome street violence that is a part of the game. A gaming mug can be a piece of gaming merchandise that is both fun and practical.
Gaming Clothing
Clothing that displays an affinity for gaming is another common way that games are merchandised. This is particularly true for T-shirts. There is a T-shirt available for nearly every game on the market. Some of these shirts are for sale to the general public, while others are promotional items intended for free distribution at events and sales. While a gaming T-shirt may not be the best way to display one's gaming affiliation in the home, it is a good way to display it to the world at large, no matter where one ventures.
6. Have a Plan for Proper Merchandise Display
When purchasing gaming merchandise, or indeed any type of decor for the home, it is a good idea to consider how those items are displayed before making the purchase. For gaming figurines, this may include shadow boxes or shelving to properly display the figures. Other items may require frames, hooks, or adhesive for properly displaying them on the walls. Consider these display options in conjunction with the merchandise purchase and things may go much more smoothly once the merchandise arrives.
How to Buy Gaming Merchandise for the Home on eBay
Whether you have decided upon the perfect piece of gaming merchandise for your home or you prefer to browse the merchandise that is currently available, searching on eBay is a good place to start. By entering some relevant search terms in the search box, which can be found on every page, you can find a huge variety of gaming merchandise from sellers around the globe. Use the eBay filters to narrow down your results by condition, style, and other important factors. Eventually you are sure to find the perfect piece of merchandise to liven up your home.
Keep in mind that you should have any questions answered before you complete your eBay transaction. While most eBay product listings are quite detailed, there may be some questions that are not answered in terms of colours, style, condition, or shipping. It is easy to send a message to the seller using the eBay interface. The seller can then respond to you just as easily so that you have all of the information you need before proceeding.
Conclusion
For so many people, gaming goes far beyond a typical hobby. There are those people who spend every spare moment they have completely immersed in the experience of their favourite games. Luckily for gamers and for those who share homes with them, there are other ways to express affection for a favourite video game. By collecting and displaying gaming merchandise, it is possible to turn any home into a lively shrine to the colourful characters that inhabit the world of video games. Shopping for gaming merchandise for the home can involve a good deal of research because there are simply so many different types and styles available. It is also a good idea to be careful of budgetary concerns since many pieces of gaming merchandise can come at a premium due to their collectible nature. Still, keeping these simple tips in mind during the buying process is a great way to ensure the perfect gaming merchandise match for the home.