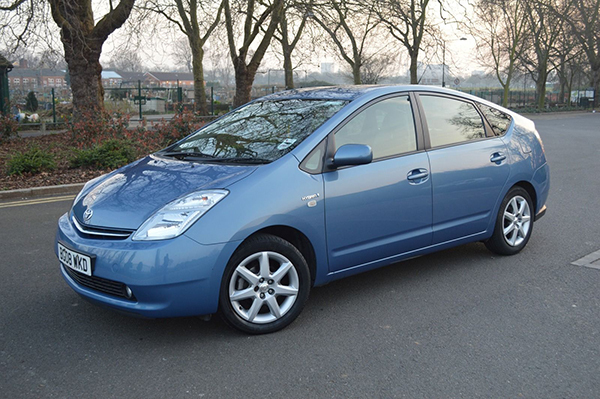 Driving an eco-friendly car is a good way to be more environmentally friendly, and it is also a way to save money on gas due to the high fuel efficiency levels of eco-friendly vehicles. While some eco-friendly cars run purely on electricity, many run on a combination of petrol and electricity. Either way, eco-friendly cars are better for the planet and reduce emissions that go into the air. Buyers are surprised at how much their monthly gas bill is reduced, and consumers do not have to fill up as frequently, therefore saving a great deal of money in the long run.
An eco-friendly car also nets drivers better gas mileage overall. Many consumers are also interested in trying to take away their dependency on foreign oil, and purchasing an eco-friendly car is a step in the right direction, in that regard. Many companies are now producing their own models of eco-friendly automobiles, and they are available for purchase on eBay. Consumers should keep some factors in mind when they are seeking the perfect eco-friendly car to purchase.
Tip 1: Get Great Value for the Money
Eco-friendly cars range in price according to the make and model, but the most important factor is not simply buying the least expensive car if drivers are on a budget, but to ensure that consumers are getting the most in return for their money. This means that the car should offer good gas mileage, excellent fuel efficiency, and have all of the other features that consumers desire, making it a good value for the cost of the car.
There are things to keep in mind that are the same factors that buyers use when they are buying a traditional vehicle, such as safety, technology features, the space available in the car, and the overall reliability of the vehicle. Some cars to search for on eBay include the Ford Escape Hybrid and the Honda Insight.
Tip 2: Choose Between Electric and Hybrid Automobiles
There are a couple of choices for consumers purchasing an eco-friendly vehicle. A hybrid car means that the vehicle is powered by a combination of electricity and petrol, and an electric car means that the car is all electrical powered. Some popular hybrids that consumers see on eBay include the Toyota Prius and the Honda Civic. A couple of electric vehicles that consumers can browse for on eBay include the Chevrolet Volt and the Nissan Leaf.
Of course, the main difference between electric cars and hybrids is that hybrids still use some petrol, and the electric car puts out zero emissions. Electric cars must be charged to maintain power, which can be limiting on long journeys, so hybrids provide the best of both worlds. It is up to the consumers to decide which model of eco-friendly car is right for them.
Tip 3: Choose the Most Important Features
While consumers are searching for the perfect eco-friendly car on eBay, they notice a variety of features. Newer eco-friendly cars include more modern, updated technological features. Consumers can select from basic options such as manual or automatic transmission and two-door, four-door, or hatchback designs, to safety options such as airbags, anti-lock brakes, and cruise control. They can also choose technology features such as a USB port for an MP3 player, a CD player, and a radio or satellite radio option.
Another thing to keep in mind is how much space consumers need. Eco-friendly cars come in many styles and designs, and some offer more room than others depending on how many passengers are going to be riding in the car. Some cars, like the Toyota Prius V, offer features like a moon roof.
Tip 4: Research Maintenance and Car Handling
When buyers are searching for an eco-friendly car on eBay, some preliminary research may need to be done. There are a few factors to consider when weighing the differences between eco-friendly cars, and one of them is how much maintenance the car may need over time. Since newer cars such as the Toyota Prius C are made with electric components like the AC system and the water pump, this reduces the cost of maintenance over time.
Another car that is highly rated for low ownership costs is the Chevrolet Volt, which is an all-electric car which has also been given high safety ratings. Some consumers are concerned with the lack of get-up-and-go in some eco-friendly cars, in which case, buyers should look for an eco-friendly car that offers different modes of driving, such as a sports mode, which may offer a bit more in terms of performance.
Tip 5: Read Seller Listings Carefully
Shopping for a vehicle on eBay is generally much more pleasurable than driving from car lot to car lot, walking around and looking at cars, and haggling with salespeople. Buyers can click through and browse the eco-friendly cars on eBay at their leisure, and it is best to seek out Top-rated sellers who are offering quality vehicles.
The key to purchasing a reputable vehicle is for buyers to read the listings carefully to ensure that they are getting exactly what they want. Consumers should check out how many miles the car has on it, what the features are that come with the car, and all of the other details that help the buyers decide which eco-friendly car is right for them, as well as additional features such as inbuilt GPS and entertainment features and safety features.
Tip 6: Ask Questions About the Vehicle
When shopping for a car on eBay, consumers should not be shy about communicating with the seller about the prospective purchase. One way to do this is to navigate to the seller's page and click the "Ask a Question" button. An honest, good seller should have no problems talking to buyers about the vehicle in question. Buyers need to have a range of questions ready to ask the seller, such as if they can receive a copy of the vehicle status report to find out how many, if any, accidents the car has been in.
Other questions to ask include if the car has had a large range of maintenance work, how many owners it has had, and if there are flaws in the vehicle such as scratches, dents, or tears in the upholstery. Buyers needs to know every small detail about the car before purchasing, and a reputable seller should be able to answer those questions with ease.
Electric vs. Hybrid Vehicles
When buyers are not sure whether to go with a hybrid or an electric vehicle, there are a few considerations to weigh. An electric car may be better for drivers who do not head out of town frequently and go to work or run errands in the same vicinity, in order to solve problems with the necessity of charging the battery.
| | |
| --- | --- |
| Electric | Hybrid |
| | Less costly up front than electric cars |
| Batteries must be charged, which could be hard on longer journeys | Petrol tank serves as backup fuel; no need for frequent charging on long trips |
| Greenest type of eco-friendly car; no harmful petrol emissions | Great gas mileage |
| Lower maintenance costs; no oil changes needed | Low ownership costs over time |
A hybrid is still a great choice for environmentally savvy consumers, and it gets great gas mileage. The hybrid is more affordable, and requires less frequent charging for consumers who travel on weekends or commute to their jobs frequently.
How to Buy an Eco-Friendly Car on eBay
A car is an investment, and buyers should treat it as such. A car that is reliable can last for many years, and electric or hybrid vehicles are often low maintenance and can be driven for a long periods of time. Since the vehicle is going to be part of your life for years, it is wise to invest the time in researching to buy the right one. Using the eBay home page, navigate to cars and select the option for either electric or electric/petrol vehicles. This brings up all of the vehicles in that category. You can also search by a particular model of car, such as the Toyota Prius or the Chevrolet Volt, or set a price range for yourself and shop within that range.
The best way to get a great deal on an eco-friendly car is to find out what the car is currently going for so you know what price range you want to stay in once you select a particular car. Choosing a car by features and style is a good idea before you shop, and you can always select a few cars and compare them to each other by price, features, and design before you make a final decision. You can also choose which car to purchase on eBay according to the seller and the reputation of the seller.
Conclusion
With the deterioration of the planet happening every day, it is important for consumers to do all that they can to leave a reduced carbon footprint. One way to contribute to a healthier environment is to avoid putting fuel emissions into the air by driving an electric or hybrid eco-friendly vehicle. These cars generally offer many of the same features that traditional cars do, and buyers can enjoy not having to fuel-up as much, as well as the smooth driving style of many of these cars.
Many eco-friendly cars have plenty of cargo space and some even have rear seats that fold forward, which are perfect for families. Some cars are a bit sportier than others and offer a fun style such as the Mitsubishi I, which is a small car that buyers can use to get around town in an agile fashion. Eco-friendly cars are not necessarily more expensive than luxury petrol powered cars, and the payoff is extremely high considering they are environmentally friendly, get great gas mileage, and they are easy to drive.