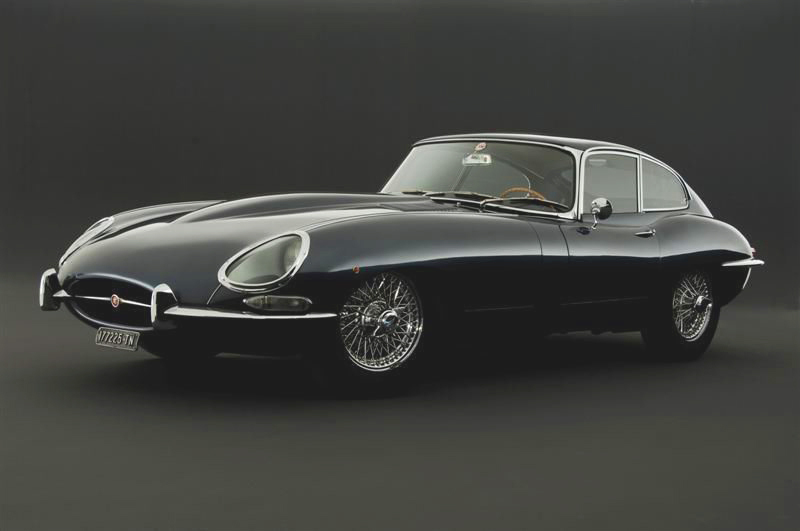 Jaguar is a British automobile manufacturing company that was founded in 1922 as the Swallow Sidecar Company. The Swallow Sidecar Company name was changed to Jaguar after World War II to avoid the use of initials "SS" to describe the company. Today, Jaguar has been incorporated as Jaguar Land Rover Limited, with its headquarters in Whitley, Coventry, England. Jaguar originally made its name in the automobile market by producing a series visually-pleasing sports cars.. In addition to its current line of sports car models, Jaguar has a number of models that have been produced over the years that are desirable to classic sports car collectors. As a result of their popularity in everyday sports cars design, Jaguar is also a prominent name in sports car racing.
Jaguar collector models are available for purchase at classic car dealerships, from independent classic car sellers, and online at websites like eBay. There are many jaguar collector models to choose from including, the Daimler Sovereign, Mark II, XJ6, XJ220, E-Type, and XJ-S.Finding the right Jaguar is made easy with the use of eBay's expansive collection of cars and sellers.
Type 1: Daimler Sovereign
The Daimler Sovereign is a luxury four-door saloon car produced in the late 1960s. Although technically carrying the Daimler Company badge, this vehicle was actually produced by Jaguar Cars and was based on the body shell, chassis, and engine of the Jaguar cars of the time. The Daimler Sovereign is also referred to as the Sovereign 420.. The Daimler Sovereign has a four-headlight nose, which is reminiscent of Jaguar's Mark X. The Daimler Sovereign also sports a 4.2-litre, straight-six cylinder engine and a fluted radiator grille.
Type 2: Mark II
The Mark II is the updated version of Jaguar's first unibody sedan, the Mark I. The Mark II was first produced in 1959 and functioned as a popular British police force car, making it one of the most recognisable vehicles of the 1950s. The Mark II has a large greenhouse, wide windows, a wide rear track, fitted fog lamps, and standard four-wheel disc brakes. The interior of the Mark II consists of walnut veneer, a row of toggle switches, and comfortable leather seats. The Mark II has a DOHC aluminium, six-cylinder engine with 2.5-litre, 3.4-litre, and 3.8-litre options.
In September of 1967, the 3.8-litre engine was dropped from production and the Mark II was reintroduced as the Jaguar 240 and 340 models to fill the gap until the introduction of the XJ6. The output and torque of the Jaguar 240 engine was increased. Additionally, power steering was included as standard in the Jaguar 340. The Jaguar 240 and 340 also have leather-like material, tufted carpet, circular vents instead of front fog lamps, differing from the original Mark II. Total production numbers for the Mark II were just under 85,000 units, making it a sought after collector car.
Type 3: XJ6
The XJ6 is one of Jaguar's flagship models. The XJ6 is a full-size luxury car and is the first in a series of XJ models that is still produced by Jaguar. The XJ6 was the last vehicle to carry influence from Jaguar's founder, Sir William Lyons. The Jaguar XJ6 has the option of either a 2.8-litre or 4.2-litre, straight-six cylinder XK engine. The XJ6 come standard with power steering and leather upholstery, and air-conditioning is also offered as an option.
The XJ6 has twin fuel tanks that are positioned on either side of the boot, which must be filled separately through two lockable filler caps. In 1970, the XJ6's Borg Warner model 8 automatic transmission was replaced with a Borg Warner model 12 unit. The model 12 unit has three different forward positions, which are accessed with a selector lever. This model allows performance-oriented drivers to hold lower ratios at higher revs for better acceleration. In 1972, Jaguar introduced a long-wheelbase version of the XJ6, which increased legroom for rear-seat passengers. The XJ6 was replaced by the Jaguar XJ12 in July of 1972.
Type 4: XJ220
The XJ220 is one of the most sought after Jaguar collector cars, with only 281 produced. The Jaguar XJ220 was originally only intended to be used as a concept car but ended up entering production due to high demand after its unveiling at the British Motor Show at Birmingham in 1988. The Jaguar XJ220 is rear-wheel drive with a V6 engine and a performance goal of 0 to 97 kilometres per hour in 3.6 seconds. The chassis of the XJ220 is designed to be very strong and lightweight, using aluminium honeycomb construction. The XJ220 has a transmission system designed with strong synchromesh to handle rapid off the line starts and a five-speed box.
Racing drivers such as, John Nielsen, Andy Wallace, and David Leslie, took part in the development testing of the XJ200 and had almost all positive responses about the vehicle. The XJ220 has a Zytek electronic sequential fuel injection with twin Garrett T3 turbo chargers and twin air-to-air intercoolers. The XJ200 also has a five-speed transaxle transmission system. The XJ200 is also owned by notable celebrities such as Elton John and the Sultan of Brunei.
Type 5: E-Type
The Jaguar E-Type is Jaguar's combination of good looks, high performance, and relatively affordable sports car that made it the face of 1960s motoring, with close to 70,000 vehicles sold. The Series 1 E-Type has a triple SU carburettors 3.8-litre six-cylinder XK6 engine. The earliest E-Type Jaguars have external bonnet latches, which required a tool to open, and a flat floor design. E-Types with this feature are the most rare and valuable of the lot. In 1964, the engine was increased to 4.2-litres, the floors were dished to provide more legroom, and the twin bonnet latches moved to inside the car.
The E-Type features an independent coil spring rear suspension system with torsion front bar front ends, and in-board, power-assisted, four-wheel disc brakes. The Series 1 E-Type has unique glass-covered headlights, a small mouth opening at the front, signal lights and tail lights above the bumpers, and exhaust pipes under the number plate at the rear. E-Types with the 3.8-litre engines have upholstered bucket seats, aluminium-trimmed centre instrument panel and a four-speed gearbox. The 4.2-litre E-Type has more comfortable seats, improved brakes and electrical systems, and an all-synchromesh four-speed gearbox.
Type 6: XJ-S
The XJ-S is Jaguar's luxury grand tourer and was later dubbed just the "XJS". The XJ-S replaced the E-type as a more aerodynamic vehicle and was later replaced by the XK8.. The original XJ-S is powered by a V12 petrol engine with the choice of either manual or automatic transmission. During its introduction into the market in 1975, V12-powered automobiles were unusual and only produced by luxury car manufacturers such as Lamborghini and Ferrari. The XJ-S accelerates from 0 to 97 kilometres per hour in 7.6 seconds, and has a top speed of 230 kilometres per hour. The XJ-S went through several different facelifts since its inception in 1975 and production of the XJ-S officially stopped in 1996.
Comparison of Jaguar Collector Models
The following chart compares several Jaguar collector model vehicles. The chart gives a side-by-side view of the model, class, and years of production for each collector car.
| | | |
| --- | --- | --- |
| Model | Class | Production Years |
| | Luxury Saloon | 1966-1983 |
| Mark II | Sports Saloon | 1959-1967 |
| | Full-size Luxury Car | 1968-1973 |
| | Sports Car | 1992-1994 |
| | Sports Car | 1961-1974 |
| | Grand Tourer | 1975-1996 |
There are many different Jaguar collector models available for purchase. This chart should act as a starting point for consumers looking to purchase a Jaguar collector car.
How to Buy a Jaguar Model for Collectors on eBay
Because of Jaguar's extensive history in the production of sports cars, they have incidentally produced a number of sought after collector cars covering multiple vehicle genres. Regardless of what model you are interested in, eBay has a wide selection of different Jaguar collector cars available for purchase from a variety of sellers. If you are interested in seeing what Jaguar 240 vehicles eBay has for sale, simply navigate to theeBay website portal and type Jaguar 240 into the keyword search box. After you click the search button, a list of options matching this exact description is populated for you. You can also widen your search by using less terms to see the whole series of Jaguar Mark vehicles available.
eBay gives you multiple ways to filter your search for a Jaguar collector model. Once you search for the name of a vehicle, you can narrow down the results by colour, year, condition, and even kilometres on the vehicle. eBay provides a host of tools to help you find exactly what you are looking to purchase, whether its Jaguar model vehicles or any other product.
Conclusion
Car collection is a popular, yet often expensive, hobby that is shared by vehicle enthusiasts all over the world. Car collectors seek to find and own different collector models based on individual preferences. Some classic car collectors strictly follow expert guides, while others seek cars based on particular vehicle features such as the engine, exterior, or theme of the car. Car collections vary from extensive and expensive rare cars to one or two classic buys. In some ways, car collectors vary as much as collector cars themselves.
However, no car collection is complete without a Jaguar collector model, whether its one of Jaguar's eye-catching sports models, or one of its original saloon cars. Jaguar has been producing collector-worthy cars since its start in automobile manufacturing in 1922. While Jaguar currently offers a line of prestigious, sports-car models ranging from the F-Type to the R-Model, these have not replaced their unique historic models like the XJ220 and the E-Type. There are many Jaguar models that should be considered for a classic car collection.