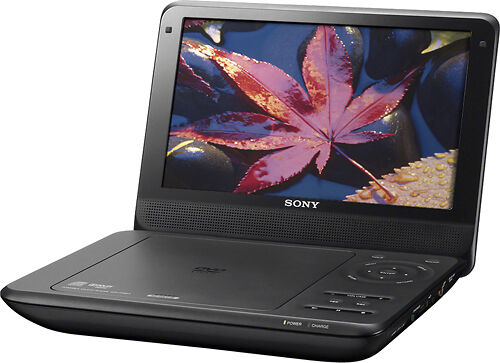 When buying DVD players it is necessary to consider seven attributes of the device. The region is the most important attribute as it ensures that buyers can purchase and play particular DVDs. A buyer must choose between single disc players and multi-disc players depending on how many discs they want the DVD player to accommodate at one time. The type of video connection determines the quality of the images: a high-definition output provides very good quality images, but only if it is connected to a high-definition television.
A standard video output is sufficient if the television does not have high-definition capabilities, and it costs less. The audio output is an attribute that is important, especially if the buyer wants to establish a surround sound system. Additional ports allow other devices to be connected to the DVD player and a recording facility ensures that favourite television programmes are not missed. Finally, if the buyer is often on the move, a portable DVD player may be desirable. DVD players can be found at electronics shops and department stores. eBay offers an extensive selection of DVD players for every budget, offering the seven important attributes.
Attribute 1: Region for DVD Players
DVD players from different countries are classified into regions from one to eight, with an additional free region code. Region codes prevent DVDs from one region being played in a DVD player from a different region. When buying a DVD player, it is important to make sure that the region is appropriate to the area in which a buyer lives. In general, UK buyers choose region 2 DVD players, as region 2 encompasses Europe, as well as Japan, the Middle East, and parts of Africa.
It is possible to purchase multi-region DVD players that play DVDs from two or more other regions. The most common multi-region pairing in the UK is a region 1 and region 2. This gives buyers access to both the standard UK region together with the United States and Canada. Region free DVDs play on DVD players of any region without any restrictions.
Attribute 2: Number of Discs for DVD Players
Most standard DVD players can only hold one DVD at a time. However, it is possible to purchase multi-disc DVD players that can hold up to 30 discs. Models with a large disc capacity are commonly known as jukebox DVD players. Although large capacity multi-disc DVD players are available, it is more common to find models with a storage capacity of between two and ten DVDs. Multi-disc DVD players are ideal for those who like to have film marathons, as they reduce the frequency with which the viewer needs to get up and change the discs.
Attribute 3: Video Connections for DVD Players
When purchasing a DVD player, one of the most significant attributes is the type of video output connection. The video output ports are most commonly found on the back of the device. There are four common types of ports to choose from: composite video, SCART, S-video, and component video. Most DVD players are equipped with at least two.
Standard Quality Video Output for DVD Players
Standard quality video output is inferior to high-definition, but still far superior to VHS. This output allows buyers to have two options: for standard image quality, DVD players are equipped with a composite video output and a SCART port. Composite video offers the lowest image quality, but for buyers on a tight budget this is the least expensive option.
A SCART port has 30 pins and carries both video and audio data in one cable. It offers a noticeably better quality of image than composite video. Where both a composite video output and a SCART port are supplied on the same DVD player, it is advisable to use the SCART port to get the most from both the DVD player and the television. The vast majority of televisions are equipped with a SCART port.
High-Definition Video Outputs for DVD Players
High-definition DVD players used with a standard television do not produce high-definition images, because the television does not support that format: the image quality is only as good as the television allows. If a buyer has a high-definition television, and wants to view their DVDs with the best possible image quality, then choosing a DVD player with a video output port that supports this is essential.
There are two superior image quality output ports available on DVD players. These are S-video and component video. S-video provides good image quality on a high-definition television, but is somewhat inferior to component video. Component video offers the ultimate image quality and clarity. Another beneficial feature of component video is that it supports higher screen resolutions without sacrificing image quality. So, when S-video and component ports are offered on the same high-definition DVD player, buyers are advised to use the component output port for the best possible image.
Attribute 4: Audio Connection for DVD Players
Some buyers may use the speakers on their television, so they may not be particularly concerned by the audio qualities of the DVD player. However, others may prefer to set up their DVD player as part of a home theatre system, complete with surround sound to make watching a DVD a more immersive experience. In this case, the quality of the audio is important. To support good surround sound, a DVD player should ideally have a coaxial digital audio output. It must also support Dolby Digital audio technology.
Some DVD players are equipped with an internal amplifier, or audio decoder, as well as six audio output ports. Although these DVD players are often more expensive than those without an amplifier, they allow buyers to connect all of their surround speakers, including the subwoofer, directly into the DVD player. For those without an internal amplifier, an external amplifier is required with multiple ports to support all of the speakers correctly.
Attribute 5: Additional Ports for DVD Players
Some DVD players feature USB ports, or memory card readers. This is a useful feature, as buyers can put their digital media, such as photographs that are stored on USB drives or memory cards, into the DVD player and view them on the television screen. These DVD players are often more expensive than standard DVD players, but are more versatile.
Attribute 6: Recording and Storage for DVD Players
For viewers who want to do more than play DVDs, a DVD recorder is a good option. DVD recorders are effectively DVD players with the ability to record. This is a great way of making sure that buyers never miss their favourite television programmes. Some DVD recorders are also equipped with an internal hard drive. This greatly increases the storage capacity and enables buyers to store programmes and watch them before deciding whether to put them onto DVD.
Attribute 7: Portability for DVD Players
Standard DVD players are not usually portable: they are large, cumbersome devices, and cannot be used unless connected to a television and a mains power supply. However, for those who want to watch DVDs on the move, or want to keep the kids entertained in the back of the car, buyers can purchase a portable DVD player. Portable DVD players have a small screen and hold the DVD in the base unit. They can be mounted to car headrests and some have a rechargeable battery pack. It should be noted that buyers may need to purchase a second battery pack to ensure enough battery life for a long journey.
Buying DVD Players on eBay
For the widest possible choice of DVD players at the best prices, buyers should visit eBay. eBay provides a range of DVD players of all types, in both new and used condition. Buyers can find DVD players by searching from the eBay home page by using keywords such as "DVD player". They can reduce their results by setting parameters, using the filters provided by eBay. Filters include minimum and maximum price restrictions, location, and condition.
Buyers are advised to read the item listing thoroughly and to contact the seller to ask for further information or more photos, if required, by using the "Ask a question" feature. This ensures that buyers have all of the facts that they need before they confirm a purchase. Checking the feedback of the seller is also advisable. Feedback indicates the reputation of a seller and it means that buyers can purchase their DVD players with confidence.
Conclusion
DVD players are a popular device in many households. There are seven primary attributes that buyers should consider when purchasing DVD players. These include the region that it covers, the number of discs it can accommodate, whether it is high-definition, and whether surround sound is desirable. The inclusion of additional USB ports or memory card slots makes the DVD player more costly, but also more versatile. For maximum versatility buyers should consider a DVD recorder, which plays and records.
Finally, buyers can choose between a standard, home DVD player, or a small, convenient portable player that can be mounted to the headrest in a car to keep the kids amused on long journeys, or perhaps to keep buyers amused when commuting by train. When purchasing a DVD player on eBay, buyers should read the item listing carefully and communicate with the seller to ensure a smooth transaction. eBay offers a selection of DVD players to keep buyers entertained.