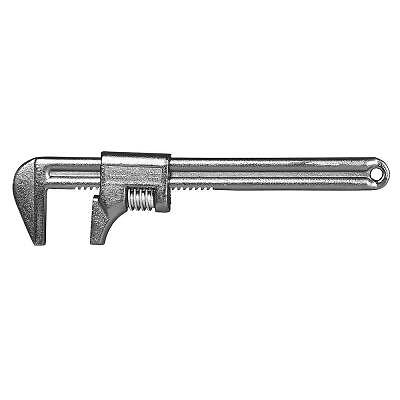 There are thousands of hand tools manufactured, many of them devoted specifically to the automotive industry. As cars, trucks, and vans have become more specialised, so have the tools that are required to repair them. Many are expensive power tools with numerous attachments that require electricity to operate. However, many mechanics agree that the most important tools that they would not want to be without are relatively simple instruments powered manually. All automotive projects proceed faster and easier with the proper hand tools.
Putting together a list of the most useful automotive hand tools is not a scientific process: the list is quite subjective. However, each of the following tools is going to come in handy sooner or later and none are particularly expensive. The automotive hand tools you will not want to be without are the most useful for general work performed on a car. Some tools are very familiar and others are not; some are quite specific and others have a wide range of uses. All of the tools can save a great deal of time and frustration. Automotive hand tools can be bought from various sources, including DIY shops and online at eBay..
Automotive Hand Tool 1: Crimpers
It is difficult enough to locate the source of an electrical problem in a car. Once that is accomplished, it makes sense to fix the problem so that you do not have to deal with it again in a few months time. Good crimpers always go a long way towards ensuring that the job is done only once. Look for crimpers that cut, strip, and crimp to avoid having to purchase three separate tools. Good quality crimpers operate smoothly and accurately every time they are used. Consider buying a set that works for at least a 0.2 to 6.0 mm range of wires. The handle for any electrical tool must be well insulated to prevent shock. Often the grip wears out first on these tools, so pay close attention to the quality of the grip when checking the tool, either in person or from a photograph.
While the usual assortment of flat blade and Phillips head screwdrivers are always useful, there are now specialty screw heads that require a good quality set of screwdrivers and extractors. The set should include multiple magnetic heads for flat, Phillips, torx, and hex screw heads in a wide array of sizes. Ideally, there should also be extenders to enable access to deeply recessed screws. Anyone who is working on an older model of vehicle often comes across screws with stripped heads. Extractors become extremely valuable tools at these times.
It never ceases to amaze professional mechanics how often they are faced with a repair that never would have occurred if a good torque wrench had been used in the first place. Whenever a specific torque setting is specified by a service manual or parts manufacturer, it is included for a very important reason. If a fastener is not set tightly enough, it can become undone. If it is too tight, then there is a risk that the head can break off. Avoid the tendency to ignore the recommended torque setting by starting with the right wrench. An adjustable wrench is useful for a range of projects, including working on a car.
A couple of adjustable wrenches may be sufficient for many jobs. However, there is a better tool for certain situations. A good set of sockets and ratchets are well worth buying because it is rare that one size fit all purposes. There are moments when the workspace is too small for a standard length of ratchet handle and a short one works perfectly. Look for sets of tools with both long and short handles, and those that have several drive extensions.
The quality of the steel and ratchet mechanism is also important. Like most other hand tools, spending more for the first purchase eliminates buying a replacement tool a short time later. A good set of sockets and ratchets and should last most DIY mechanics for a long time. Some ratchets incorporate a torque feature, which minimises the need for an additional torque wrench.
Automotive Hand Tool 5: Allen or Hex Keys
Allen keys and hex keys are synonyms terms. Allen keys are handheld wrenches that fit into a six-sided slot for loosening and tightening specific fasteners. Traditionally, Allen keys were simple L-shaped lengths of steel with the same size from end to end. They were easily misplaced, so sets evolved made up of single handles with multiple keys attached. The main problem with screws and bolts is that unless the Allen key can be inserted completely it has a tendency to slip, which can strip the screw.
A newer variation is the ball end Allen key that allows up to a 30 degree variation in the way that the key is inserted. Many of these also come with more comfortable screwdriver-like handles in a wide range of sizes. Those who try ball end Allen keys tend to stay with them and find them to be a bit more forgiving, especially when working on car engines.
Automotive Hand Tool 6: Spanners
Regardless of how many wrenches, ratchets, and socket sets there are in the garage, there are always those times when a set of spanners works best. Start with a set of good quality spanners, including sizes 6 to 32 mm. Ideally, the set of spanners should be laid out in a pouch that can be unwrapped easily to display each size of spanner, which makes it easier to find the right tool rather than searching through a pile in a toolbox.
If space in the car or garage is at a premium, then one of the handiest devices is a good multi tool set. It is stored easily in the car's glove compartment to handle those annoying rattles that crop up from time to time. There are many varieties and seasoned car maintenance enthusiasts often carry several to cover all emergencies. The basic types of multi tool sets have a pair of pliers, screwdrivers, and knives. The more advanced sets may also include an assortment of bits, sockets, ball Allen keys, and a torch.
Summary of Automotive Hand Tools
The table below provides a summary of what to look for and what to avoid when buying the automotive hand tools you will not want to be without. Always examine the handle of a tool and ensure that it is made from good quality materials.
Automotive Hand Tool

Features to Look For

Features to Avoid

Crimper

Cuts, strips, and crimps

Thin, plastic handles

Screwdriver

Chrome vanadium steel

Any other type of steel

Torque wrench

Clicker type

Wide range of coverage

Narrow range spring beam type

Socket and ratchet set

Multiple drive sizes

Wide array of sockets and extensions

Plastic reversing switch

Allen keys

Ball end

Individual L-shaped tools

Spanners

Separation pouch for storage

Buying individual pieces

Multi tool set

Good variety

Plastic handles
The number of choices of automotive hand tools to buy can make selecting the right tools challenging. If expert advice is needed, then it is a good idea to consult a local mechanic to find out what he or she would recommend.
New vs. Used Automotive Hand Tools
There is much to be said for considering the array of used automotive hand tools available. These tools depreciate very little when used properly. So, these items are offered at prices far below the retail price of a new tool and are virtually identical with respect to their performance. However, take the time to examine used tools carefully, read the descriptions, or look at photographs, to confirm that they have not undergone excessive wear.
How to Buy Automotive Hand Tools on eBay
eBay assembles thousands of automotive hand tool sellers into one easily navigated website. To find a specific tool, start at the eBay home page.. Every eBay page provides a search feature to help you to find the items that you want. For example, if you are looking for a set of Draper spanners, enter those words into the search field. This results in a page containing hundreds of products. You can then define the spanners based on price or condition. If you want more help for searching, you may find eBay ' s search tips to be a useful resource.
eBay Delivery Options
The delivery process on eBay offers several options that are simple and some are inexpensive. Most people use the standard delivery option that some sellers often provide free of charge or for nominal rates. This gets your items delivered within a reasonable amount of time. Some sellers may offer economy delivery rates that are lower in price, but may take a little bit longer. If you need your tools quickly, then choose express delivery for an additional fee. Every seller displays the choices that are available.
Conclusion
The key to a successful outcome for any automotive project is to begin with the right tools. In order to choose the right tools, a bit of research goes a long way and helps you to determine the ones that work best and are the most cost effective. Buyers find that automotive hand tools can be quite useful for other DIY projects around the home. So, consider this when making a decision about which tools to buy.
eBay is a single website that represents the sellers of thousands of automotive hand tools, including screwdrivers, wrenches, and Allen keys. It is easy to find everything under one roof without having to leave the comfort of home. Searching the eBay website makes it easy to find a specific automotive hand tool that you would not want to be without. Most importantly, the quality of the tools is easy to assess and the prices are competitive.