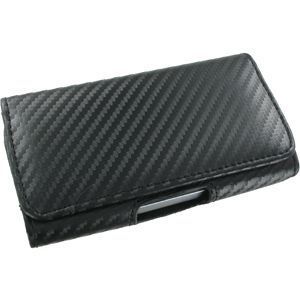 There are phone cases and covers to suit every taste on eBay. Although the purchase of a new mobile phone case or cover is a relatively trivial purchase for many, the value of the phone it is intended to protect is usually quite significant. Mobile phone cases and covers are available in a wide range of colours, designs and styles. It is important to consider the situations in which the phone will be used. A phone cover that is trendy and amusing when among friends may appear garishly unprofessional in a business setting. Thankfully, a little extra thought is all that is required to avoid making such a mistake when buying a phone case or cover.
Buying a Case That is Intended for a Different Phone Model
The make and model numbers of mobile phones are usually fairly similar, which makes it very easy to order a case that is actually designed to fit a different phone. Luckily, this mistake is easily avoided with a quick double check of the phone details before committing to the purchase. Anyone uncertain of which particular model of phone they have, will usually find this information on a sticker in the battery compartment. It may be necessary to remove the battery to see this; in which case, always remember to switch the phone off first.
Buying a Case for an Unwanted Phone
After a new phone purchase or upgrade, the first thing most people do is rush out and buy a new protective cover. However, if they subsequently deem the phone to be unsuitable and wish to return it, they are left with a cover which is no longer of any use. Therefore, it is always a good idea to delay the purchase of a case or cover until the decision has been made to the phone is definitely going to be retained.
Purchasing a Case or Cover With the Wrong Level of Protection
When choosing a phone case or cover it is important to choose one that offers the right level of protection. A cheap phone sock will do little to protect an expensive business phone when on a site visit. Conversely, it also makes little sense to buy a branded fully waterproof case for a cheap phone. Where business or leisure activities mean the phone will encounter harsher environments, the level of protection offered by the intended purchase should be a primary consideration. However, it should be remembered that phone cases and covers which offer the highest level of protection also involve a degree of compromise. A fully waterproof case will make the phone feel noticeably heavier and more cumbersome. The picture and sound quality will also be somewhat compromised by the case, as will the interfaces and controls. Therefore, where it is desirable for a phone to have such a high level of protection, it may be worth considering an additional case for this purpose.
Not Choosing the Right Material
When deciding on a phone case or cover, it is essential to get one made of a material that complements the value of the phone. A leatherette pouch may be a suitable choice for a fairly basic phone, but on a top of the range model will look cheap. Fabric cases and covers are often a good choice for a private phone, but they do not usually offer the style and protection necessary for a business device. When choosing the phone case or cover, remember that there are a couple of man-made materials which can look stylish, while at the same time offering additional protection. A neoprene case or cover can afford the phone some protection from minor splashes and shocks. Silicone cases offer excellent shock protection and are also durable; their flexibility also makes them very easy to fit.
Buying the Wrong Design
Perhaps the most versatile design of phone cover is the wallet, or flip-case. This type of phone cover offers a good compromise between usability and protection. The phone is normally clipped into a plastic cradle which allows full access to the phone's controls, while still offering the device protection. A magneitc clasp retains the cover when it is closed, affording the phone basic shock and splash protection during transportation. The phone can be used without removing it from the wallet, further reducing the chance of it damage. By contrast, a phone sock offers little in the way of protection, being not much more than a fabric drawstring bag. To view the phone it must be removed from the sock and replaced again. When out of the sock, the phone has no protection making it vulnerable to dirt, splash and shock damage. The design of case or cover can have a significant impact on how enjoyable it is to use the phone and how protected it is.
Not Getting the Right Tone of Phone Case or Cover
Our mobile phone is a highly visible part of our image. A phone clad in an unsuitable case can draw unnecessary attention and cause embarrassment. Therefore, before choosing a more garish or risqué cover, it is worth considering all the situations in which the item will be seen. It the phone may sometimes be used for work, it is worth reconsidering the cover if there is even a slight potential that it may cause offence.
Getting the Budget Wrong
When buying an accessory for a brand new phone, it is tempting to splash out on something expensive. However, before doing so, it is worth considering whether this is absolutely necessary. Some leather effect cases are almost indistinguishable from real leather and are often hard wearing enough to outlast the phone. Generally, the budget for the purchase of a phone case or cover should reflect the value of the phone it is intended for.
Finding Phone Cases and Covers on eBay
Entering any relevant information about the intended purchase in to the eBay search facility will bring up every listing which offers a possible match. For example, where a cover is required for an LG Optimus L7 P700, but nothing else has about the purchase has been decided, simply enter "LG L7 cover" and every compatible cover will be displayed. Alternatively, browse to the mobile phone case and cover accessories on eBay, by selecting the Mobile Phones & Communication from the All Categories menu next to the search bar. Then select Mobile Phone & PDA Accessories, followed by Cases & Covers. Whether browsing or searching, remember that when viewing phone cases and covers, the options on the left of the page are a powerful search tool. These allow the most suitable items to be very quickly and easily identified. For example, they can be used to show only the jewelled leather Apple phone wallets that are available for purchase on eBay.
Conclusion
The factors which make a particular mobile case or cover a good buy are largely dependent on lifestyle. Because of this, choosing a new or replacement case or cover is mainly a question of personal choice. However, the pitfalls that surround the buying decision are themselves quite generalised. Being aware of where the purchase can go wrong can help to steer the buying decision in the right direction. Before committing to the purchase, it is worth ensuring that the case or cover are compatible and that the phone they are being purchased for will definitely be retained. A little time spent considering how the phone will be used, should ensure the chosen device is suitable for the social and environmental situations that it will face.