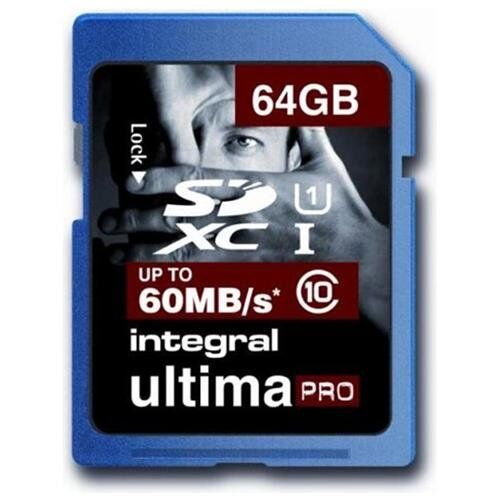 Memory cards are vital for those looking to expand or reduce the storage space on their mobile phones. While a standard memory card is often fitted and distributed with most mobile phone models, the amount of data storage on offer is usually insufficient for a consumer looking to store various forms of media on their device. Most memory cards that are sold separately offer the consumer a satisfactory expansion of data storage and avoid the likelihood of having to change a memory card at some stage in the future due to its storage space being fully used up.
Memory Card Factors
However, there are a number of dos and don'ts to consider before purchasing a memory card. Here is a detailed list that clarifies the factors and their importance when choosing the correct memory card for a mobile phone, followed by the seven concise dos and don'ts.
Storage Space
Most modern-day mobile devices are capable of holding huge amounts of storage thanks to their memory card expansions, however there are various sizes that match certain devices and boast larger expansion benefits. The standard memory card type available for most mobile phones at this stage is the MicroSD. The MicroSD is often included with mobile devices when they are first purchased although there are a number of different models that each provide their own amounts of data. The MicroSD expansion storage usually ranges from 2GB to 32GB. When purchasing a MicroSD card, the consumer should always be aware of the space that the memory card offers. MicroSDs usually have the storage space written on the front of the memory card itself. Consumers should take note of this before purchasing a memory card as it may be advertised for more or less than what it is actually capable of.
Compatibility
In the modern world, memory cards are capable of fitting most devices and are no longer specifically made for one type of device. This means that consumers are less likely to need more than one memory card in their household should the memory card be of sufficient storage space. However, some memory cards are not compatible with mobile phones, but are compatible with other electronic devices such as cameras or computers. It is vitally important that a consumer checks the product specifications or description before purchasing as the memory card may not be compatible with the designated mobile device. It can be difficult to determine the differences between certain types of memory cards, therefore it is recommended that the consumer searches for the memory card they wish to purchase within the mobile phones category to avoid confusing one product with another.
Type
There are various types of memory cards available. While the MicroSD is the most-used form of data storage in mobile phones, there are also other types of memory cards that have their own distinct benefits. The MicroSDHC memory cards are capable of providing more storage space and improved performance for a device. These memory cards are improved versions of the standard MicroSD, therefore, it is important that a consumer understands how beneficial these memory cards could be should they be looking for a memory card to further enhance the experience with their mobile device. Furthermore, other memory cards such as the MicroSDHC PRO models offer the best possible experiences for the consumer with state-of-the-art technology built in and further enhancement's in storage capacity. Ultimately, the consumer should research each type of memory card thoroughly before purchasing in order to understand which memory cards offer the best specifications.
Price
It's always important for any consumer to have a thorough understanding of the standard price for any item. Most memory cards are sold at a price that depends on various factors including price, technological enhancement and compatibility. Consumers should be wary that most MicroSD's are sold within the standard memory card price range, although their storage capacity greatly increases their value. For example, a 32GB memory card could be worth twice as much as a 16GB memory card. Furthermore, the reliability of the product, thanks to advanced technological enhancements, also increases its value. Other factors that determine the price of a memory card include the products compatibility with other devices. Some memory cards are both powerful and compatible with many different devices. Should the consumer be searching for a memory card specifically for their mobile phone, it is recommended to discover whether or not the memory card is compatible with more than one device as this could drastically reduce the price.
The Do's and Don'ts Consumers Must Consider
The number one Do which has to be followed is to check carefully on the front of the memory card to see what storage space is available. It is also recommended that consumers check the product description for a clarification of the storage space. Storage space will greatly increase or reduce the price of the memory card.
Do Check Specifications
Consumers should also research the specifications of both their mobile phone and the memory card to make sure they know how much storage space they need and by how much their device storage needs to be expanded. Some devices are capable of holding plenty of data with in-built storage capacity, so a memory card offering plenty of external storage capacity is not necessary.
Do Research
Consumers should also research the potential compatibilities of the memory card they intend to purchase. While many memory cards are capable of being compatible with plenty of different devices, some memory cards are made for specific devices.
Do Check Types
Consumers should take note of the different types of memory card as some offer more than others. The more advanced memory cards such as the Micro SD PRO models are capable of offering increased storage, being more reliable and having the latest technology included for an enhanced device experience.
Don't Forget Price
Consumers should always take note of the price of the memory card as this can determine the various factors that represent a high quality product. A memory card with a notably higher price than others is likely to have more storage and newer technological enhancements.
Don't Buy Without Understanding
It is vital that consumers understand what type of memory card holders they have on their device, as this will determine the type of memory card they need to purchase. To learn about the different memory card holders on mobile phones, it is recommended that the consumer checks the manual for their device or note the type of memory card that was included with the device.
Don't Confuse the Accessories
A very common mistake made by some consumers is confusing accessories for a device with the device itself. Consumers should never purchase a device based on the image that represents it. For example, most memory card cases are sold with the image of a memory card included. Consumers should always thoroughly study the product before purchasing as this will easily determine whether or not the product is an accessory or a device.
Conclusion
Thanks to modern technology being universal, most memory cards are now compatible with various different products. With the increasing usage of cameras, mobile phones, and other data-storage devices, memory cards are becoming an incredibly important part of the average person's life. They allow consumers to keep hold of pictures, video files, music or other forms of data for as long as they want, so the consumer knows they will never have to part with data they planned on cherishing. Moreover, as research continues to develop in to improved technology, consumers may be able to store huge amounts of data and enjoy a fast and reliable experience with their mobile device for many years to come.