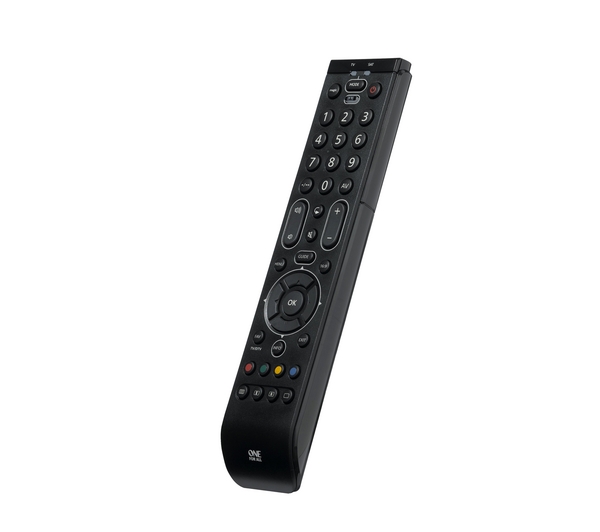 Remote controls are essential in helping to make life easier. No-one wants to have to approach the TV every time they do not want to change the channel, nor do they want to do the same when changing any function on their DVD player, surround sound system, or satellite box. When shopping for a remote control on eBay, there are several factors that need to be considered, relating to both the type of remote control being bought and the process of finding a reputable seller.
Types of Remote Control
Every new piece of electronic hardware that is sold will come with a remote control. However, remote controls can also be bought from third-party manufacturers as well, providing both device-specific remote controls, and universal remote controls.
1. Device-Specific Remote Controls
A device-specific control simply refers to one that is intended for use on a certain device. Usually these will be made by certain manufacturers to work with their products. For example, Sony will provide remote controls along with their televisions. These remotes will generally be able to control a variety of specific Sony televisions, but may not work with those made by Panasonic. In addition, while they will work with the TV, they certainly can't be used to operate the surround sound.
2. Universal Remote Controls
Universal remote controls are built for the purpose of controlling multiple devices. Some of these will be limited to between 4 and 5 devices, and the commands for these will come pre-programmed into the remote. In order to make them work with specific makes and models, however, relevant codes will need to be programmed into them manually. Other, more expensive, universal remotes will 'learn' the commands of more or less any remote in the home. These can often control up to 20 devices, and can even be programmed to deliver command sequences. For example, the remote could be programmed to deliver a series of commands to turn on the TV, surround sound, and DVD players, and then start playing the DVD, all by pushing a single button. These remotes are generally ideal for those who wish to declutter their living spaces, and consolidate the control of their devices into one single remote.
3. Branded or Generic
Remote controls can be bought from the official manufacturer, or from third party manufacturers. These products are termed either 'branded' or 'generic'. Branded remote controls will guarantee quality, and will often come with warranties. As such, they are more expensive. Unbranded or generic remote controls will, however, offer varied levels of quality. This will depend on the manufacturer - some will make high quality goods, while others will use poor materials to create weak approximations of original products.
Considerations on eBay
For wise shoppers, eBay is a paradise. However, with hundreds of thousands of sellers selling millions of items, it can be fairly overwhelming for the uninitiated. As such, it is important to remember these simple tips:
4. Compare Product and Features
With so many listings it can be easy to find excellent products quickly. However, to get the best fit, it is a good idea to spend some time comparing products and features before coming to a buying decision. This is more important for those looking for universal remote controls, as those who simply want to buy a like-for-like replacement for a lost or broken television remote will already have a very clear image as to what they want. Someone shopping for a universal remote, however, may want to start by listing the devices in the home that they want to control. Then, they can start seeking remotes that are compatible with those devices. In addition, they'll want to compare the features of the less expensive pre-programmed remotes, with those of 'learning' remotes. By taking these steps, they will soon find a remote that is ideal for their personal requirements.
5. Compare and Review Sellers
Regular users of eBay will be well aware of the importance of checking seller feedback before buying from them. Sellers on eBay are rated by their customers for their service, communication, speed of delivery, accuracy in describing the item (new, used, good condition, bad condition etc.) being sold, and so on. This gives customers a great deal to go on when determining whether a seller is trustworthy and reliable. For example, someone who needs the item delivered immediately will naturally want to find sellers who offer same day delivery as standard. Those who have questions they want to ask the seller will want to know that their queries are answered quickly. Ideally, only sellers with high ratings in the 90s should be considered: those with even a smattering of negative feedback should be considered secondary options, especially if that negative feedback has been recent.
6. Scrutinise Listings
Reading listings carefully is important. An item may give off the appearance of being a branded product, for example, when in actual fact it is an imitation. To avoid getting hamstrung, always take time to check through each listing and read the description. This will say whether or not the item is genuine or generic. It will also describe each of the devices that the particular remote control is compatible with. Someone looking for a universal remote may, for example, like the look of a particular product, only to find on closer inspection that it is actually incompatible with their television of surround sound system. It is better to know this now, before the item is bought.
7. Consider Price
Price is always important, but it can actually play a bigger role than people think. The benefits of saving money on any product are obvious, but it is always important to question why some low priced items are so cheap. This is especially the case if they are much cheaper than other similar items on eBay. In such cases, it is often the case that they are cheaper knock-offs made with cheaper materials by third-party manufacturers. It is not a good idea to get too excited by low prices, especially when things seem a little too good to be true. Of course, for many replacement remote controls this isn't actually a problem. Basic device-specific remotes are likely to be fairly cheap anyway, but high-end universal remotes will demand a lot more money. When a seller has a listing for a cheap LCD backlit universal remote with radio frequency technology, for example, it is important to not take this at face value. Further examination will likely show this to be a cheap imitation, and one that may not work as effectively as genuine products.
Buying Remote Controls on eBay
With a little research and common sense, however, eBay is a wonderful marketplace for both brand new generic and genuine remote controls, as well as used ones. When searching for a remote on eBay, go to the home page and then click onElectronics & Technology. Next, click on theSound & Vision link, followed by theTV & Home Audio Accessories link. Finally, click on Remote Controls and the listings for remote controls on eBay will load on the page. On this page there will various other options available to make the listings more targeted. For example, for universal remotes, click on the tab entitled Universal remote under Type. Any shopper who has a direct idea as to what they want can also use the search functions. For example, someone who wants to find a replacement remote for their Sony television might want to type in "Sony replacement TV remotes" into the search box.
Conclusion
There is no better place to find both new and used remote controls than eBay. When shopping, features such as the type of remote control, whether it is new or used, the reputation of the seller, and the location of the item need to be considered.