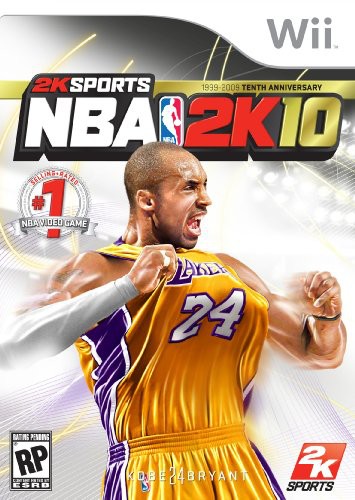 Video games are a form of recreation and entertainment that has grown in popularity in the last few decades. Starting with the 2D games of the late 1970s and early 1980s, these games have evolved into a complex and entertaining medium that provides extensive entertainment for new and seasoned gamers alike. One of the most engaging game types is the simulation game. Simulation games provide players with ornate narratives and detailed worlds that can keep a gamer absorbed in ongoing game play for much longer than other types of games.
Those who are new to video games in general or to sim games specifically might want to know a bit more about this fun sub-genre of video games before delving in and purchasing games. Knowing the features that really add value to simulation games can make the purchasing process much easier and more productive. Consumers interested in sim games may want to look into their retail options beyond traditional offline vendors, such as the online aggregator site eBay.
Features That Make for the Best Simulation Games
Every simulation game is different and may incorporate a wide array of features that make it a strong choice. There are, however, some specific features that many simulation games share that can ensure players enjoy the most entertaining experiences possible. Simulation games take a lot of commitment and time so it helps to find games in an appealing genre that is interesting and plays to the strengths of the gamer.
1. Virtual Life or Life Simulation Games
One of the most popular genres in simulation games is the virtual life game. This type of game allows a player to control an avatar in an intricately detailed world. These avatars are usually human or human-like characters with many of the day-to-day habits, activities, and experiences that gamers experience in the real world. Gamers build worlds for their avatars just as they build their worlds in their own lives, focusing on the social, the professional, and the recreational. These are not games in a traditional sense, that is with a beginning, middle, and end. They can go on for extended periods of time or as long as a player wants to keep engaging in a world. Some games provide a light framework with some goals, but, in general, game play is left to the player's discretion.
There are many popular selections within this genre with The Sims series of games being the most widely played. Sims games also include expansion packs that allow gamers to add new features to their Sims' worlds as they get more and more involved. In Sims virtual reality and within other games in this genre, players can control one or even several characters throughout an entire lifespan in very detailed ways.
Pet Simulation Games
Pet simulation games are a sub-genre of virtual life games. In these games, a player's avatar is a domestic pet. The gamer feeds, houses, and tends to a pet just as they would in real life. These choices can be great for younger children or anyone who loves pets and the joys of taking care of them.
2. Sports Games
Fans of sports can get a lot of thrills out of playing sports-themed simulation games. These games allow a player to either play on or manage a professional team in one of several sports from around the world. There are, of course, a good number of sports games related to football as well as games dedicated to cricket and even extreme sports.
3. Management or Building Simulation Games
Building simulation games are another popular genre of simulation games. These games involve constructing and managing the building of individual structures or entire cities. The ability to build homes and other buildings is also available as an accessory feature in a virtual life game, but in building games, it provides the entire focus of the game's narrative. These games also have internal economies so that a player can earn money and invest money. Popular games within this genre include "SimCity" and " City Life".
4. Vehicle and Racing Simulation Games
Simulation games in the vehicle genre allow gamers to control and learn to master vehicles, which can be anything from a street racer car to a military fighter jet. These games often include races, challenges, and a series of goals or missions that a player must complete, all of which makes them a bit more structured than many simulation games. Popular games in this genre include games in the Grand Prix series, which gives gamers the virtual opportunity to learn to drive a Grand Prix racer, and "Flight Gear Pro", a game that puts players in the cockpit of a military plane.
5. Good Graphics
Nothing can pull a player out of a simulated reality faster than bad graphics. One of the most important features to look for in a simulation game is the quality of the graphics. With technology today, game worlds can be rendered with extensive detail that is almost as absorbing as reality. When shopping for simulation games, consumers should read reviews on various games' graphics to make sure they experience the most engaging game worlds possible. Consumers can also look for games with enriched 3D graphics that can add yet another level to video simulation games. The following chart lists some of the most popular approaches to graphics in modern sim games.
Graphics Type

Description

Top-Down Perspective

2D gameplay

Bird's eye view of game world

Side-Scrolling

Gameplay runs in one direction across screen

More common in traditional games

2.5D or Pseudo-3D

Mimics full 3D on a 2D plane

Used in The Sims

Fixed 3D

3D character or foreground elements

Fixed background

First Person Perspective

3D world and background

Rendered from player's perspective

Third Person Perspective

Similar to first person

Rendered from behind the character, over the shoulder
These different graphical approaches and perspectives can affect a player's involvement in a game. Consumers should consider which type of graphics might create the most engaging environments for them or even experiment with several different graphics styles.
6. Classic or Challenge Modes
Sometimes a gamer just wants to play in a more game-oriented environment or speed up the slow and detailed process of simulation games. Players can achieve this by looking for games that feature either a classic mode or a challenge mode. A classic mode, such as the one in the popular sports simulation game "Football Manager", can allow a gamer to speed up the process and reach game goals in a much shorter time than in traditional game play. This can be a great option for people who love the control of a simulation game but do not have the time needed to dedicate to a sim game.
Challenge modes in simulation games introduce a bit more traditional game play and allow players to engage in short matches, races, battles, or whatever types of challenges relate to the narrative of a game. In this way, gamers can take a fun and entertaining break from the world of simulation. Challenge modes are especially popular in sports games and racing games.
7. Online Play
Finding a game with an online platform is also important to many simulation gamers. An online platform allows players to interact with other fans of the game. It can also provide them with a way to share ideas, communicate, and enrich their game worlds. Additionally, online platforms can give gamers access to something very much like a challenge mode where they can test their skills in matches against other fans.
Buying Simulation Games on eBay
One of the best retail options for consumers to consider when looking for simulation games is the online marketplace eBay. As an aggregator of vendors, eBay pulls together a wide variety of options that can allow you to explore different genres and features in sim games. To begin the browsing process on the site, look for the search box on any page. You can enter the keyword term 'simulation game' into this box to view the catalogue of options. You can also use a narrower, more descriptive search term to get more specific results. Once you run your search, look through the listings that the site pulls together for you and click on the titles of listings that seem particularly appealing.
Evaluating Sellers on eBay
The retail site eBay also gives you the ability to evaluate any of the sellers from whom you want to purchase an item. This can help you determine if a seller is likely to come through with the product you need in a timely manner. Practices you can consider to accomplish this include reviewing a seller's past listings or reading through any feedback a seller has received from other customers.
Conclusion
Simulation games provide a complex, engaging, and fun game space for anyone who loves to play video games and explore their own imaginations. These games can take a gamer into a world as realistic as life itself or into wide-ranging fantasy worlds that absorb and entertain as vividly as real life. For those who are new to simulation games, understanding the features that set certain games apart can serve as a useful introduction to this dynamic game world. Having some familiarity with the main genres can also be a useful tool that allows consumers to zero in on game selections that are compelling and hold their attention.
Consumers can then use all this information to look for and purchase simulation games in the marketplace. Online aggregators like eBay can be a great tool for finding the best simulation games, but these types of games are also widely available at all types of stores that sell video games and PC games.