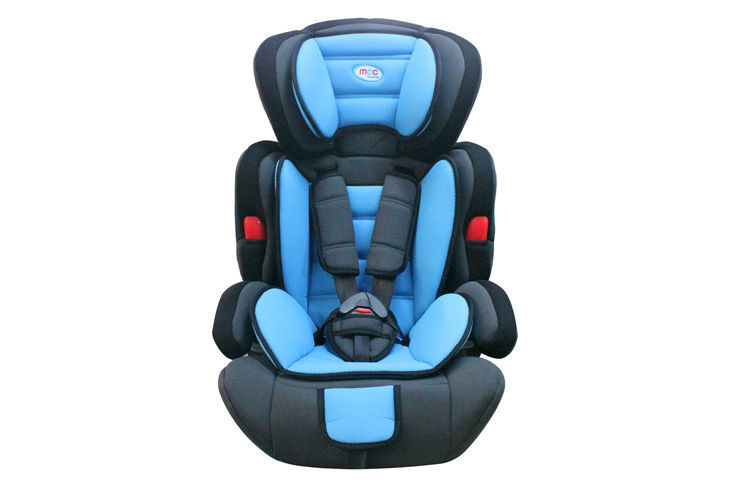 Used car seats are a budget friendly option for parents who do not wish to spend too much on this type of car accessory. When it comes to car seats, the safety of the child should always come first, so parents should make sure they think well before deciding whether to buy a certain used car seat. There are numerous bargains and great deals available online and offline, so parents should make sure the item they buy is safe from all points of view.
Some of the most important features to look for in a used car seat include its integrity, the way it was used, and whether the car it was used in was involved in an accident. By learning more about the various features they should look for in a used car seat, parents can make sure the product they buy is not only a good deal, but also safe to use.
Feature 1: The Condition of the Car Seat
Having a baby is certainly not the cheapest experience in life and for this reason parents on a budget try to get good deals for the accessories they need for their child. Buying a used car seat may indeed save parents some money, but it may also compromise safety, so the first rule when shopping for such items is checking the condition of the car seat. It is often recommended to stay away from car seats for which the seller does not have a history as well as proof of purchase. Some used car seats may appear to be in top condition, but they may be slightly weakened. In many cases, structural weakness is not visible from the outside, so parents should make sure the used car seat they plan to buy is in very good or like new condition.
Feature 2: Is a Used Car Seat Safe to Use?
Parents may often read about how it is not safe to use a car seat that does not come right out of a box in front of their eyes. In reality, most of the used car seats one can buy at garage sales or online have never been involved in accidents and are safe for children. Thus, many items can be safely bought second-hand. All one needs to do is carry out a few checks in order to be able to use the car seat confidently. It is recommended to inspect the car seat thoroughly before first use and parents should not hesitate to send the item back if they feel it is not sturdy enough to provide safety for their children.
Feature 3: Has the Car Seat Been In an Accident?
If a car seat has been in a crash, it should not be used again. When shopping for used car seats, parents should make sure they know the entire history of the item. Even if a car seat looks just like new, a crash may have damaged it in a way that is not visible. A weak structure may lead to severe accidents, so avoiding car seats that were involved in accidents is a safe move. Some car manufacturers claim that a car seat may be used after a minor crash, but it is a good idea not to take any chances when it comes to the safety of children.
Feature 4: Choosing a Used Car Seat in the Right Size
It is important to choose a car seat in a suitable size in order for a child to be both comfortable and safe. Car seat sizing may be confusing at times, as manufacturers tend to refer to them by different groups. Many parents find it easier to choose a used car seat by taking into account their child's weight and age.
| | | | |
| --- | --- | --- | --- |
| Weight range | Approximate age range | Group | Stage |
| | Newborn or up to 9 months | 0 | 1 |
| From birth to 13 kg | Newborn or up to 5-18 months | 0+ | 1 |
| 9 kg to 18 kg | 9 months to 4 years | 1 | 2 |
| 15 kg to 25 kg | Up to 6 years | 2 | 3 |
| 22 kg to 36 kg | Up to 12 years | 3 | 4 |
Parents should keep in mind that not all car seats come in the same sizing range, as this may differ from one manufacturer to another. As a rule of thumb, babies up to 13 kg should travel in a rear-facing car seat , so one should remember this when shopping for a used car seat. In order for the car seat to be safe and comfortable for the child it should not be too large, so parents should avoid buying a larger item to accommodate the child when growing up.
Feature 5: Checking the Expiration Date
Even though it may seem odd to some parents, car seats actually have expiration dates and one should not buy an item that is past this date. The expiration date is often imprinted in the plastic of the car seat or mentioned on a sticker under the seat. When shopping for used car seats, parents should make sure they check this date carefully. For those who are shopping for used car seats online, it is recommended to buy from a seller that provides a photo of the expiration date sticker.
Feature 6: Checking for Recalls
A car seat may be recalled in the same way as a car or other products because of defects that are thought to be potentially dangerous for children. When shopping for used car seats, parents should make sure the product they intend to buy was never recalled. Even though many defects are minor, recalled car seats cannot be considered safe for children, so it is a wise idea to steer away from them. Buyers can perform a simple Internet search with the name of the manufacturer and the specific model in order to find out if the model was ever recalled, or contact the manufacturer.
Feature 7: Is the Car Seat Easy to Install?
Not all car seats are easy to install and buyers should take this aspect into account especially if they are planning to use it in more than one car. When buying a used car seat, you should make sure you get the installation instructions as well. If the seller does not have them anymore, you may find them online or request a copy from the manufacturer. The instructions are important because they may mention various installation tips that are not so obvious or not similar with other types of car seats.
How to Find a Used Car Seat on eBay
It is not very easy to find the right used car seat, mostly because there are so many features to consider and safety requirements to be met. A good way to search for a used car seat is browsing through as many models as possible before buying. eBay is a good place to do so, as here you can find a large number of used car seats available from different sellers.
The golden rules of buying a used car seat on eBay are checking the product description carefully and having a close look at the photos provided by the seller. In order to start searching for a used car seat on eBay, all you need to do is type the words 'car seat' into the search bar of the website and then opt to see only the used ones. You can refine your search even further so if you are on a budget for example, you could choose to see specific results for your price range.
Parents who shop for used car seats often want to save some money and besides looking for a good deal, they should also try to reduce the shipping costs as much as possible. By choosing to buy from a local eBay seller, you can reduce the shipping fees and have the possibility to collect the item in person. Moreover, this may allow you to inspect the product in order to assess its condition better.
Conclusion
Buying a car seat does not necessarily have to break the bank and budget conscious parents often opt for a used item in order to save some money. If parents are contemplating buying a used car seat instead of a brand new one, they should remember that the safety of the child always comes first. For this reason, they should not make such a purchase based on the price, but pay close attention to the condition of the car seat.
A good place to shop for used car seats is eBay, as buyers can find a large number of such items here and choose the one that suits their needs and budget best. The search system of the website is very easy to use and allows parents to locate the ideal item for their needs in no time. Whether buyers are looking for a car seat for a baby or an older child, chances are they can find it easily on eBay.