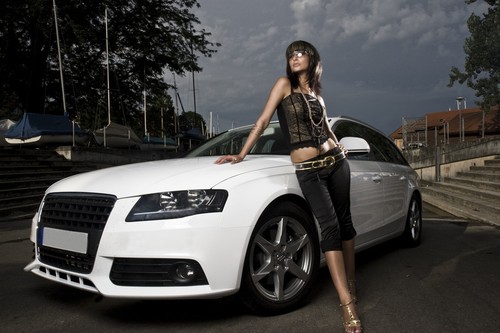 Audis are some of the most iconic vehicles of the 20th century. With their distinct look and German engineering, these vehicles have proven to be worthy of collectors' attention for decades. For those collectors who are just beginning their foray into the world of Audis, there are several popular models that they may want to consider. These models are some of the most widely coveted Audis from the last several decades, and the list includes everything from saloon-style sedans to convertible cabriolets. These vehicles are emblematic of many classic car eras from the 1950s through the early 1990s.
Once consumers have familiarised themselves with these models and their feature sets, they can begin their searches for their favourite Audis by using a variety of methods, including visiting vintage Audi retailers. Online options like the aggregator site eBay,, however, may provide a much wider range of options that is easily accessed, thanks to the user-friendly interface that enhances the purchasing process.
Types of Audi Models
There are, of course, many models and styles manufactured by Audi over the years that are available on the secondary market today. Nonetheless, collectors and fans tend to have their favourites among the most iconic and popular choices of past decades. The range of possibilities includes cars that are perfect representations of Audi's classic 'boxy' look to more modern vehicles with a range of advanced standard features.
1. Audi IFA F9
The IFA F9 is technically a collaboration between Audi and Horsch during the early years when the companies were under the auspices of the state-run IFA company. This classic vehicle exists today most prominently in a two-door saloon/sedan model, although an occasional cabriolet-style F9 appears in the marketplace. The original F9 came with a three-cylinder, two-stroke, 910-cc engine that was water-cooled. The radiator on this vehicle is located in an unusual place behind the engine. The front-wheel drive is controlled using a manual gearbox with four speeds.
2. Audi 80
Manufactured from 1966 to 1996, the Audi 80 came in both saloon versions and estate car versions. There were also coupe and convertible versions with the same essential features as the 80, but these types of Audis were not badged as Audi 80s. The Audi Cabriolet is another version that is essentially the same vehicle as the 80. The saloon version of the 80 B1 is one of the most iconic vehicles in this range. It features classic 1970s boxy lines that are representative of the look of Audis from that era. An Avant estate car version of the vehicle was also available in Europe for much of the 1970s.
3. Audi 100 Coupe S
The Audi 100 Coupe S is a very stylised fastback coupe that epitomises the sporty look of the 1970s and early 1980s. The Coupe S is popular for its resemblance to the Aston Martin DBS, and it sold much more quickly than the company had anticipated during its production years. To-date, it is one of the most purchased models in the history of Audi. Audi gave the 100 a makeover in 1973 that placed a smaller grille on the front of the car and rearranged the taillight layout. In 1975, the base model was re-badged as the 100 L and manufactured with a 1.6 litre, four-cylinder engine based on the Audi 80's mechanical package.
4. Audi 100 LS
Another popular subtype of the 100 series is the Audi 100 LS.. The two-door and four-door sedan versions of the 100 LS are still avidly collected today by Audi enthusiasts. These classic vehicles feature an iconic 1970s body and a 1.8 litre, 100 PS, 4 kW engine. The 100 LS can be purchased with an automatic transmission with three speeds.
5. Audi C2 Avant
The Audi C2 Avant is a popular five-door hatchback from the C Series manufactured in the late 1970s and early 1980s. Almost 50,000 of these cars were manufactured between 1976 and 1982. The body design of the car is reminiscent of Passats of the time. The following table details the engine types that came in the C series of this era, along with the specs.
| | | | |
| --- | --- | --- | --- |
| Engine | Specs | Type | Release Years |
| | 85 PS (63 kW; 84 hp) | Carburettor | 1976 to 1982 |
| 2.0 L I-4 | 115 PS (85 kW; 113 hp) | Carburettor | 1976 to 1978 |
| 1.9 L I-5 | 100 PS (74 kW; 99 hp) | Carburettor | 1980 to 1982 |
| 2.1 L I-5 | 115 PS (85 kW; 113 hp) | Carburettor | 1978 to 1982 |
| 2.1 L I-5 | 36 PS (100 kW; 134 hp) | Fuel injection | 1976 to 1982 |
| 2.0 L I-5 Diesel | 70 PS (51 kW; 69 hp) | N/A | 1978 to 1982 |
Since these classic cars have been on the road for decades, consumers may find most Audi C series with rebuilt or new engines. Communication with a vendor can confirm what original details of a vehicle are still in place.
6. Audi 200 Turbo
The Audi 200 Turbo is a Quattro Audi manufactured largely in the 1980s. The body style of this car defined the look of Audi sedans in this timeframe. The RHD Audi 200 5T is the UK release of this vehicle. It came with a range of high-end features that were standard, including opening quarter lights, electric wing mirrors, a sunroof, cruise control, and heated seats. All versions of the 200 5T have an automatic transmission.
7. Audi V8 (Quattro)
The Audi V8 was the company's flagship model between 1988 and 1993. It is a full-sized, luxury sedan with four doors and is the first Audi to feature a V8 engine, along with a Quattro system and an automatic gearbox. The Audi V8 is famous for its galvanised steel frame that is highly resistant to corrosion. The body styling is similar to the 100 and 200 saloons and has the slightly more aerodynamic lines that were typical of the 1980s. Engine packages in this vehicle included the following:
Engine

Valvetrain

Specs

Transmission

0-100 km/h

Top Speed

3,562cc V8 engine

32-valve DOHC

184 kW (250 PS; 247 bhp)

@ 5,800

4-speed automatic

5-speed manual

9.9 seconds

7.6 seconds

232 km/h (144.2 mph)

244 km/h (151.6 mph)

4.2 V8(ABH)

4,172cc V8 engine

32-valve DOHC

206 kW (280 PS; 276 bhp)

@ 5,800

4-speed automatic

6-speed manual

7.7 secs

6.8 secs

250 km/h (155.3 mph)
The V8 was released with both automatic and manual transmissions. It also featured rack-and-pinion power steering and a ventilated disc brake system.
Buying an Audi on eBay
The online retail site eBay is a great resource for consumers who are looking for classic car models made by Audi. This site gives you an easy way to start searching for a vehicle. The user-friendly search bar can be found on any page on eBay. If you have a particular model in mind, enter it into the search box and then click the search button. If you want to get an idea of the range of Audi vehicles available, enter a general search term such as 'Audi'' or ' classic Audi''. You can then begin scanning through the resulting listings for cars that seem relevant to your needs. If you see a listing that looks promising, click on the title to view detailed information on that vehicle. Look for performance specs and information on the status of the car. You can also look for specific purchasing information, such as the delivery costs of a vehicle or the types of payment a seller accepts.
Evaluating Sellers on eBay
When buying a car on eBay, you can also use some of the site's features to communicate with sellers and evaluate them. Communication is an important part of the process when buying a vehicle. Confirming a vehicle's specs, cost, location, and other details are all essential parts of the purchasing process. You can also evaluate a seller on the site by reviewing feedback submitted by other consumers.
Conclusion
Collecting Audis is a passion that many car enthusiasts love to indulge. These classic German cars have left quite a lasting impression on the automotive world. Whether a collector is looking for a truly vintage car from the IFA era of Audi or an iconic car from the 1970s, he or she can find a large number of quality options available in the marketplace. Buyers who are interested in purchasing a collectors' item from the Audi catalogue may want to first learn a bit about some of the more popular options that are available. Choices such as the Audi V8 or the Audi 100 Coupe S may be the ideal addition to a buyer's collection of classic cars.
With this information in hand, buyers can then leverage the sizeable catalogue on the retail site eBay to purchase the vehicles they want. With its search interface and easy tools for vetting sellers, this online marketplace provides consumers with one of the easiest and fastest ways to start collecting vintage Audi vehicles. Searching through local sources, such as classified listings and vintage auto dealers, is also possible, but the process is typically more time consuming.