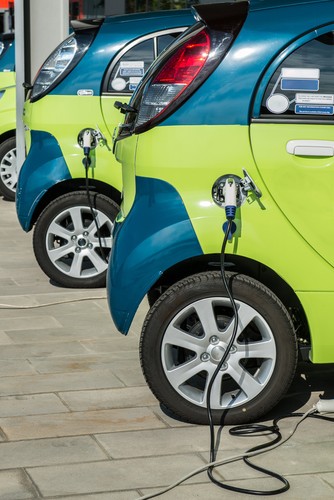 If you have a hybrid vehicle, such as the Toyota Prius, Toyota Camry Hybrid, or the Ford Fusion hybrid, there are many accessories you can buy for your environmentally friendly vehicle to make life a bit easier and make travel more convenient. Keep your hybrid clean and organised, and make driving a breeze with accessories made especially for your vehicle. You can find many types of accessories for your hybrid vehicle on eBay at affordable prices.
Some accessories for your hybrid may simply be for aesthetics, but there are many choices for keeping your hybrid looking neat on the inside and sporty on the outside. Many hybrid drivers take pride in their cars, and keeping their cars looking nice is a top priority.

Accessories such as phone mounts make life easier by keeping your mobile phone within reach, and boot liners keep your boot clean should anything spill inside it. Accessorising your car can make driving it more enjoyable as well as maintain the life of the car by ensuring it is being taken care of.
Accessory 1: Floor Mats/Liners
If you want to change up the look of your hybrid's interior a bit, or protect your existing floor mats, purchase new floor mats, or use floor mat liners to cover the mats that came with your hybrid. These keep your mats looking new. If you decide to switch out your mats for new ones, choose sleek and stylish rubber mats designed to fit a vehicle such as a Toyota Prius, or pick carpeted mats that are plush and luxurious.
Some sellers may offer a full set of mats or liners for the front and the back, which is a good way to get mats for your vehicle for a great price. Mats come in different colours, but most commonly are seen in black, navy, beige, and grey.
Accessory 2: Boot Accessories
Boot accessories are popular for hybrid drivers. These include boot liners, cargo nets, and boot organisers. Boot liners are generally made of rubber and fit into your boot perfectly, keeping the carpet or plastic underneath protected from spills or other messes that may occur with cleaning products, groceries, or just about anything else.
Cargo nets keep groceries and bags upright when you have items sitting in the boot that you do not want to fall over. Some cargo nets can also be used to hang across the back seats and place items in, or you can stretch them over items in the boot that you do not want to move. They are very versatile. Boot organisers have many storage compartments to keep items organised, and they are collapsible for easy use.
Accessory 3: Sporty Antenna
Many hybrid users like to create a sporty look for their cars. One way to do this is to replace the existing antenna with a cool shark fin antenna. These work well with the Toyota Prius hybrid. Not only does a shark fin antenna look cool, but it also amplifies your stereo system and improves the sound quality when you listen to music.
These are affordable and easy to install, and they are generally black. You need to ensure you purchase the proper model of shark fin antenna for your particular hybrid, so that it fits and works correctly.
Accessory 4: Dash Kit
You can change the colour of the interior of your hybrid car with a dash kit. A Toyota Prius dash kit consists of plastic pieces that fit over the console to create a totally different look. It snaps over the air vents, radio, and navigation display. A dash kit can contain up to 20 different pieces, and is easy to install and can completely change the way your hybrid looks inside.
You can change a black dash to a wooden style dashboard, or go from a wooden dash to a white one. This is a good way to update or freshen up a car that is older or perhaps a used hybrid that needs a bit of a makeover.
Accessory 5: Bike Rack
If you are driving a hybrid, you may be concerned with the state of the environment. Most environmentalists try to travel by bike whenever they can to lessen their carbon footprint, so you can make it easier and hop on your bike when you get the chance by installing a bike rack on your hybrid.
Most bike racks can be installed easily on the back of your hybrid, though some can be mounted on the top of your hybrid. Bike racks have anti-theft features, and vary in price according to how elaborate they are. Roof bike racks cost a bit more than rear bike racks.
Accessory 6: Phone Mount/Dashboard Mat
Every busy hybrid driver needs a phone mount for his or her vehicle. A phone mount keeps your smartphone within arm's reach for easy use while navigating your car safely without having to rummage for your phone. A phone mount can be installed on the dash and can either hold a mobile phone or a GPS unit.
Some clip to the air vent for convenience. These are affordable and simple to use, but they are priceless when it comes to the convenience factor. There are various types of mounts made for different styles and designs of phones. A dashboard mat is also a good option for drivers who need to be able to safely grab their phones at a moment's notice.
Accessory 7: Seat Extenders/Seat Belt Extenders
Popular accessories for hybrid drivers are seat extenders. Since some hybrid vehicles are on the small side, taller drivers may be uncomfortable in the front seats. This problem can be remedied by using seat extenders, which are small brackets that are compatible with some models of hybrid cars. These can add at least four inches of legroom to a hybrid, which can mean a world of difference for drivers with long legs. Seat belt extenders may also be necessary, and these are quite easy to use and affordable. They can give drivers a bit of extra room so the seat belt does not fit too snugly across the waist.
Accessory 8: Bumper Protector
Keep your hybrid's bumper from getting scratched with a rear bumper protector. These popular accessories are purchased frequently by hybrid owners to keep the paint looking fresh and new on this area, which can be susceptible to damage quite easily. These are also called bumper guards.
Bumper protectors come in black or are customised to match your hybrid, and they are affordable and worth the money, especially if you load and unload items in and out of the boot frequently, and may scuff the bumper inadvertently. They install easily with strong adhesive, and no tools are necessary.
How to Purchase Accessories for Your Hybrid on eBay
On eBay, you can find an array of affordable accessories to make driving your hybrid easier. Navigate to " car accessories" and select what type of car you have in order to see some of the options. You can also use the home page or any internal page to key in your selection, such as "bumper protector" or "boot organiser". Make sure you are purchasing the accessory that fits your particular car, and comparison-shop between brands, sellers, colours, and styles to make sure you are getting exactly what you want at the best available price.
Purchasing from Top-Rated Sellers
A good rule of thumb is to purchase hybrid accessories from sellers who have a high rating and have many transactions completed. Top-rated sellers are the best option because they have provided many buyers with great service and have high feedback ratings. Shop carefully for car accessories, and read the sellers' listings to make sure you know all the details about what your item comes with, and whether you need additional tools for installation or specific items to go along with those accessories.
Conclusion
Driving a hybrid saves money on gas and is better for the environment, and you do not have to fill up the tank as often. Fixing up your hybrid with accessories is fun and can make driving more enjoyable. Accessories like a bumper protector can actually keep your car looking newer for longer. Changing up the look of your car is easy with a dash kit and floor mats. Items like a bike rack simply make it easy for you to continue living a green life by taking your bike with you so you can park and ride when it is possible.
Liners for the floor mats or a boot protector to protect your car from spills are very handy if you have children or pets that may get a bit messy when riding in your hybrid. Protecting your upholstery and carpeting keeps your car well maintained, which is an important factor in caring for your car to ensure it lasts longer. Take pride in your hybrid by accessorising it, customising it, protecting it, and making the drive a bit more comfortable, all for affordable prices with purchases on eBay.