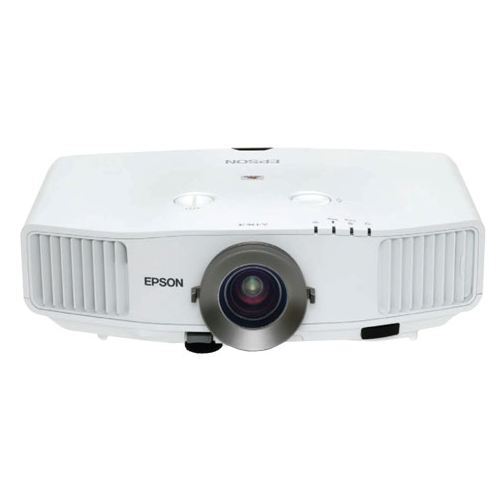 Home cinema projectors can offer a unique touch to a home's entertainment system that is usually only seen within a public cinema. When combined with a high-quality sound system, a projector can bring the thrill of big screen movies to the home. These products can be found on the eBay website alongside a wide range of projection accessories and components.
Projector Overview
Many people seeking to install a comprehensive home cinema system opt to purchase a projector as a replacement for their television set. It is a common misconception that home cinemas cannot manage the resolutions used by modern televisions; they are actually capable of projecting 720p and full 1080p resolution images onto an accompanied screen or wall in the home. This is achieved using an inbuilt lamp, which can be positioned at various distances from the screen or wall being used or affixed to a ceiling or wall using specialist brackets.
8 Features to Consider
The following 5 features are points that should be considered before committing to the purchase of projection accessories on the eBay marketplace.
1. Projection onto a Screen or a Wall
Projectors are capable of projecting onto either a wall or a screen. This means that if the room where the unit is being installed has a large, blank wall, then it can be used to watch movies, programmes or play games. Alternatively, buyers can purchase a projector screen instead of using a wall. The decision on which approach to take may come down to different factors. Some buyers simply may not have the available budget to purchase a screen at the time of buying their projector. Others might literally not have the space available to use a wall, whether that be because of a small room or furnishings and windows obstructing any opportunity to project onto a wall. Where possible, be advised that buying a screen is much better than using a wall in the home, as the picture quality obtained is much better.
2. Types of Screen Available
Should the decision be made to purchase a screen, there are a few more decisions to be made regarding the kind of screen to buy. The first consideration is whether to buy a freestanding screen, which is mounted onto a tripod, or a wall-mounted screen. Again, this may come down to available space. The second consideration is whether to buy an electric or manually retractable screen. Screens can be retracted into their housing unit between uses to save space, and this is either done by electric motor or by hand.
3. How to Position or Mount the Projector
Projectors can either be mounted on a stand on the floor or mounted onto the ceiling. In the former case, the unit generally takes up more space and requires the additional purchase of a stand or trolley to mount it on. Opting for a ceiling mount is often the better choice as the unit is out of sight and not obstructing general living. It is also less likely to suffer accidental damage. However, it should be kept in mind that this is less appropriate for living spaces with high ceilings as it is still useful to have access to the buttons on the unit, unless using a remote.
4 Distance of Projection and Getting the Right Lamp
The projector's lamp is responsible for projecting the image onto the wall or screen. However, it is not simply a case of positioning the unit in a place that is personally convenient. Projector lamps operate at different lengths, and this will ultimately decide exactly where the unit should be placed. A projector positioned further away from the screen will require a more powerful lamp. This is another reason why mounting the projector onto a ceiling is useful.
5 Connecting External Devices
Connecting external devices to a projector will require additional cables for each extra device that is introduced. As most of these devices will likely include media players or games consoles, the cables required will be HDMI cables to achieve a high definition picture. This relates back to the positioning of the projector too. It must be considered that each extra device will mean another cable leading to the projection unit; therefore, ceiling-mounting a projector may not be realistic in order to avoid a number of cables trailing through the air.
6 Safety Considerations in Connecting External Devices
When connecting external devices to the projection unit, be careful not to overload adapter sockets. Plugging adapters into one another is something that should never be done as it could cause an electrical fire or a power surge. Power surges can potentially destroy any devices that are connected to the system. It is recommended to buy adapters that come with protection against power surges.
7 Purchasing a Spare Lamp
Projector lamps generally have a life of around 2000 to 4000 hours of use. When they start to wear out, the biggest indication is the reduction in picture quality, which often manifests as colours bleeding and becoming less vibrant. When the picture begins to lose quality, consider purchasing a replacement lamp. It is important to store replacement lamps in a dry and cool place when not being used. If stored incorrectly, the lamps could fail when first used. A faulty lamp will generally fail in around 4 to 8 hours of first use.
8 Projectors as Part of a Home Cinema System
When purchasing projection accessories, consider what other components and devices are currently owned. Projectors work harmoniously with stereo systems and media players in order to replicate the experience of the cinema in the home. A good stereo system, combined with a home projector, can offer fantastic audio and picture quality when watching movies. The majority of external devices can all be combined to form a complete home cinema system with all entertainment components within the home, including video games consoles, music players, and television sets or projectors.
Purchasing on eBay
After choosing a desired product, the decision to finalise a purchase on eBay can be daunting for users who are new to the website. This can be due to worries that a seller is not a large, well-reputed company with years of experience in the public sector. Despite this fact, rest assured that all sellers on eBay are monitored by the website to ensure best practice and scrupulous sales activity.
The Different Types of Listing and Confirming a Purchase
Sellers are ultimately responsible for choosing whether to use an Auction sale or a Buy-it-now sale. These are the two types of listing available on eBay, and each has advantages to the buyer. Auction sales allow bids to be made on a product until the listing expires, at which point the highest bidder wins and must pay for the item. Buy-it-now sales permit instant purchase of an item. Auctions are good for obtaining a low-price product, though this is not always a given. Buy-it-now sales are useful for those sellers who either do not want to wait for a product auction to end or are worried about losing a bid. Payment should ideally be made instantly on the marketplace. This encourages positive feedback from sellers and means quicker dispatch of an item. However, in the event that payment cannot be made for several days, good communication should be upheld with a seller to ensure that a non-payment complaint is not made against the buyer.
Making Payments
PayPal is the favoured method of paying for and receiving payment for an item on eBay, with the majority of sellers offering this method. The process of transferring money between banks and PayPal accounts is quick and easy. What's more, PayPal regulate payments and monitor any fraudulent activity within accounts, which helps to protect all members of the eBay website from being targeted by criminals.
Finding Projection Accessories on eBay
All products listed on the eBay website are categorised according to product type. These categories are all filed under several distinct sections which are visible on the left-hand side of the eBay homepage. Projection accessories can be found under the Projector Lamps & Components subcategory, part of the Sound & Vision category of eBay, which falls under the Electronics & Technology section. Anyone perhaps considering a system upgrade may wish to look under the Home Cinema Projectors subcategory. For those who plan on mounting the projector on a ceiling, the Projector Mounts & Stands subcategory contains numerous pieces of equipment that will prove useful. Finally, the Projector Screens subcategory has a range of projector screens for those who opt to use a screen rather than a wall.
Conclusion
Projection accessories are sold by a variety of sellers on the eBay marketplace in both used and new condition. When buying a new projector or replacement accessories and components for an existing unit, it's important to take a number of things into consideration first, including how to mount the projector and whether to project onto a wall or screen. Projection accessories can be found under the Sound & Vision category of the Electronics & Technology section of eBay. This is broken down into further subcategories that contain various types of accessories and components.