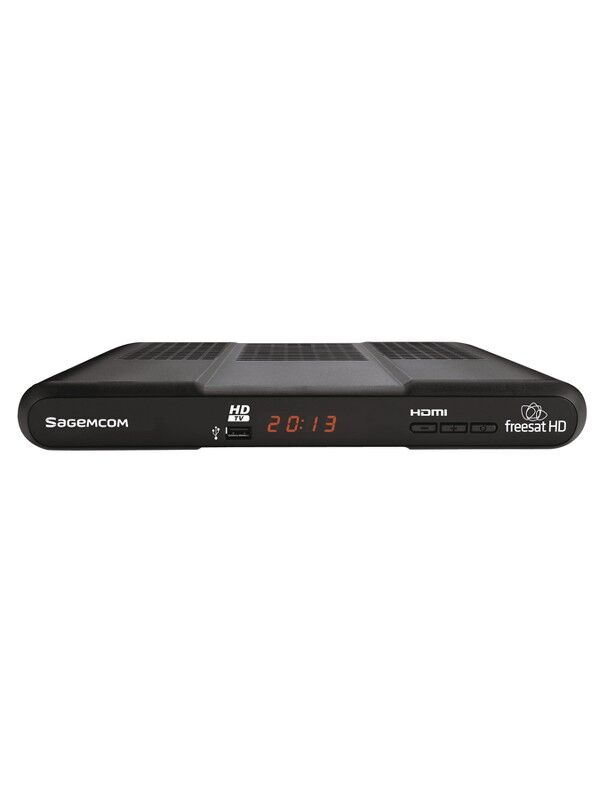 Satellite TV receiver accessories are a major investment and because of this, their purchase requires a lot of thought before any money changes hands. It is true, though, that many potential buyers have little or no idea about what to look for when shopping for satellite TV receiver accessories, and less of an idea still when trying to find just the right items on eBay. This guide aims not only to provide the reader with some information about the most important features to keep in mind when shopping for satellite TV accessories, but also to provide information about the best ways to find the required product on eBay in a safe and efficient manner.
Features to Consider
As with any product, there are several features which the user must be made aware of in order to facilitate further investigation before a purchase. Some of these features will be described in the table below:
| | |
| --- | --- |
| 1. Make and model | Investigating the make and model of the satellite TV receiver in question provides a wealth of important information about the product. When armed with the make and model of a device, a quick search online will yield a wealth of information about it specifics of the device in question, including datasheets and technical specifications necessary for making informed purchases of some specific accessories. |
| 2. Analogue or digital | Most users will be aware of how the digital switchover is affecting the standard TV sets, and are installing apparatus to allow the digital channels to be accessed. Less commonly known, though, is the fact that the digital switchover affects the world of satellite dishes, too. Satellite TV receivers come in both analogue and digital flavours, so it is critical to investigate this when buying used products from eBay or elsewhere. Digital television allows for a much larger volume of information to be transmitted to the TV screen, thereby allowing for much sharper pictures, and much deeper sound to be transmitted, rewarding users of digital devices with a much richer viewing experience. While it is almost exclusively digital satellites and accessories that can be found in shops and from online retailers today, it is important to be wary of rogue sellers on eBay or other sites who may be trying to get rid of their worthless analogue equipment and make a small profit at the same time. |
| 3. Connection design | The connectors found on satellite dishes produced by different companies can vary, so it is worthwhile investigating the different types of connectors available, and whether these connectors fit the existing equipment at hand. Some dishes make use of the industry standard F-connectors, spanned by coaxial cable, while others have slightly different fittings. There's no point in buying a connection which is not of the correct type, and DIY solutions often cause noticeable decreases in the quality of signal produced by the dish. For this reason, it is better to invest a little more money in the correct connection in order to avoid being forced to do a fix and sacrifice on quality. |
| 4. Shape and size | It may seem obvious, but make sure to measure the space available before buying a dish which is too big to be mounted. If mounting on a terrace, huge dishes may occlude the windows, or block a neighbour's view. |
| 5. Brackets and fittings | The types of brackets and fittings found on a dish can make a huge difference to the way it protrudes from a building, and so getting just the right one is a key aspect which must be considered and calculated. In addition to this largely aesthetic aspect, the more mechanical aspects of screw size, hole positioning, and even whether the bracket is strong enough to support a particular type of dish, are key to buying the correct satellite receiver or receiver accessory, and, therefore, must be paid careful attention. |
| 6. Compatibility | Some companies prefer to maintain their captive market by ensuring that their particular devices are compatible only with devices they themselves put together. This business tactic often leaves the user unable to get exactly the setup desired because of compatibility issues. Worse still, it leaves the user with a non-operational system after a costly purchase. Checking for compatibility issues by consulting user-penned reviews and online guides, easily available on the eBay site, should eliminate many of these problems, but if in doubt, it is possible to call the manufacturer's customer support line to enquire of whether the required device can be integrated with the system already in place. It's even possible to consult the seller on eBay. |
| 7. Price | An obvious aspect to consider before making a purchase is price. The price of an item is not only an indicator of its quality, with devices constructed from higher quality components usually costing more than those put together in a rough and careless way, it can also be an indicator of fake descriptions posted on eBay. Finding out the recommended retail price of an accessory, and comparing this price to that being offered from a second hand dealer, it becomes easy to avoid fake listings or profoundly damaged items by steering clear of those items with an unrealistically low price. |
| 8. Item Condition | The condition of an item is more important in some cases than others. For example, some wear and tear can be expected, and it is indeed acceptable in the case of a wall mounting bracket, but damage to a filter or other sensitive electronic device associated with the system is not as acceptable. Judgement must, therefore, be exercised when choosing second hand items. |
Buying Satellite TV Receiver Accessories on eBay
eBay is fantastic place to find the best deals on items such as satellite TV receiver accessories, often for less than the recommended retail price of the item, but it is often a daunting prospect to begin on the eBay home page and have absolutely no idea where to look for the product required. A global search from the eBay homepage rarely helps, as these searches are painfully unspecific and often leave nothing more than confusion in their wake after producing a cobbled together list of unspecific and irrelevant items. The key to honing the results of a search to more relevant and manageable lists is to make use of the powerful eBay categories system. This system allows results to be filtered in a simple and intuitive way, giving the user a chance to find exactly what they need. Begin by hovering over Electronics & Technology, followed by Sound & Vision. While within this category, click TV Reception & Set-Top Boxes from the pane on the left of the page. The new pane on the left gives several sub-categories related to satellite TV receivers and their accessories: Satellite Combiners/Splitters, Satellite Dishes, Satellite LNBs, Satellite Multiswitchers, Satellite TV Receivers, and Signal Amplifiers & Filters. The precise category selected will, of course, depend on which product is required. For example, when looking for satellite wall mounting brackets, click Aerial/Dish Mounting Equipment, and the search for wall bracket, or for an LNB (Low-Noise Block downconverter), click on Satellite LNBs, and then filter by brand, number of outputs, or even price and condition. Following the method outlined in this section will give a specific list of hits containing exactly the item required.
Conclusion
Armed with the information in this guide, any buyer should now have a good idea of what to look for when selecting the appropriate satellite TV accessories and should be able to avoid fake listings and items of inferior quality. Any user should be able to construct a top class system for less by shopping for items on eBay and saving a penny or two in the process. eBay will no doubt soon become an indispensable tool in any buyer's arsenal.