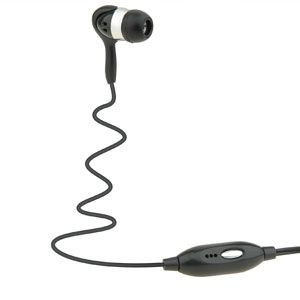 A mobile phone headset can help people become more productive at work; it can allow them to speak to customers, family, and friends while driving, and can even help them derive greater pleasure from any games and apps they use on their phone. In order to buy the ideal headset, however, a few features and characteristics need to be considered.
Types of Phone Headsets
When buying a headset it is important to consider both type and functionality. Paying for functions that aren't needed is tantamount to spending unnecessarily, so knowing what to search for will be the first thing to do. When it comes to functionality, it is important to choose between wireless and wired headsets.
Wireless Headsets
The main advantage of a wireless headset will be the fact that a greater degree of movement is possible when talking, something which may come in handy in corporate settings. However, interference and other factors can impact the sound quality of the headset, and batteries will be required to run the headset. If choosing a wireless headset, Bluetooth headsets will be the best at pairing with a mobile phone.
Wired Headsets
Wired, or corded, headsets will attach straight to the phone. They will, therefore, run off the phone's charge and won't require batteries. Their natural disadvantage is the fact that the wires can be awkward at times, getting in the way and generally being a nuisance.
Both Ears or One Ear?
It will also be important to consider whether to go with earpieces for just one ear or both ears. With monaural headsets (one ear headsets), outside noises can be disturbing as only one ear is blocked off. However, they are also extremely useful when listening to one person on the line, and others in the room: again, these can be useful for corporate environments. Binaural headsets (both ear headsets) however, will be better if the priority is on achieving the best sound quality possible.
Call Quality
The quality of the sound on the call is crucial, and what many people fail to remember is that this goes is both directions. In other words, it is not only about the quality of the sound coming in, but the quality of the voice being transmitted as well. Call quality is more of an issue with wireless Bluetooth headsets, so this will be an important factor to investigate when shopping for these products.
Noise Cancellation
With wireless headsets, noise suppression performance is an important factor to consider. This, however, is difficult to gauge, as it comes down to what the person on the other end of the call is hearing. In general, headsets that have 2 or 3 mics will perform the best because at least one of these mics will be used to detect ambient noise. Once detected, the headset can cancel out this background noise to provide a clearer sound to the receiver. The best headphones on the market will help to mute background noise while still maintaining the quality of the speaker's voice.
Comfort
Comfort comes down to personal preference as much as anything else. Some headsets will feature rubber buds that are inserted into the ear, while others will securely fit around the outside of the ear without being overly tight. Comfort can only be determined by actually wearing the headset, although online reviews and forums can help to highlight those that are generally thought to be favourable in these terms.
Battery
Battery life will only be something to worry about with wireless headsets as corded versions run off the battery power of the phone. Generally, when looking for a longer battery life, it makes sense to choose a larger headset. The larger, bulkier varieties tend to last for longer, with some lasting up to 10 hours for one charge. Others, however, will only manage a couple of hours before they run out, so always bear this in mind when considering which headset to buy. Also, be aware that the larger headsets with longer battery life are, consequently, less stylish, and this can be an important consideration for those using them in corporate settings.
Style
Wireless and corded headsets come in a range of styles and designs. Due to their lack of wires, wireless designs look more sleek, stylish, and futuristic. However, there remains that lingering thought that it looks odd when people talk to themselves with a small Bluetooth headset adorning their head. Again, style will be completely down to personal preference.
Range for Wireless Headsets
Wired headsets are attached to the phone itself, so they have no range beyond the length of the cord. Wireless headsets, however, can be used up to certain distances from the phone before static and other interferences begin to creep in. Theoretically, most headsets are limited to a range of 33 feet, but usually interference will appear at a distance of between 10 and 15 feet. Other headsets can get to about 20 feet before this happens, and can even work when walking around a wall of two.
Additional Features
Different headsets come with different bonus features. Some of these features will include such things as having a USB dongle attached for instant wireless audio on any Mac of PC, the ability to have text messages read out via the phone, and the option of pairing up two different devices, making it possible to switch between mobile phone calls and PC VoIP calls through the day without needing to pair and re-pair them each time.
Price
Most people will immediately think about price when buying any item and, as with most products, mobile phone headsets come in a range of prices. Some headsets can be very cheap, but will generally deliver terrible audio quality and come with a limited slate of features. The most expensive varieties will always be wireless headsets, and these are often up to 3 times more expensive than corded headsets. For those who aren't bothered by wires, therefore, certain cheaper varieties may be sufficient.
Finding Mobile Phone Headsets on eBay
It is possible to buy both wireless and corded mobile phone headsets on eBay. To do so, start by going to the main eBay homepage. Once on this page, look down the left hand side under Shop by Category and click on Electronics & Technology.. Next, click on Mobile & Home Phones and then Mobile Phone Accessories.. Finally, once on this page, scroll down the left hand side and find the tab marked Headsets.. Here there will be listings for all of the different mobile phone headsets listed on eBay, with additional tabs down the left hand side that will narrow down the search by brand, condition, features, colour, and so on. Alternatively, it is also possible to utilise the search function at the top of the page to generate a more specific list of results. For example, for a new Bluetooth headset made by Samsung, type in "Samsung Bluetooch headset brand new" to generate a list of results based on those search terms.
Conclusion
Mobile phone headsets come in all sorts of styles, designs and types, with a variety of different features and characteristics. Wireless headsets are certainly more popular than corded ones, offering a greater range of movement and more of a stylish and sleek look. However, when shopping for wireless headsets it will be important to consider battery life, range, sound quality, price, and a variety of other factors before coming to a decision. In addition, always consider the headsets use: predominantly, these are ideal for those working in corporate environments and for those who need to use the phone a lot while on the move or driving. However, they can also be useful for general phone calls, music, and enjoying the entertainment features of the phone.