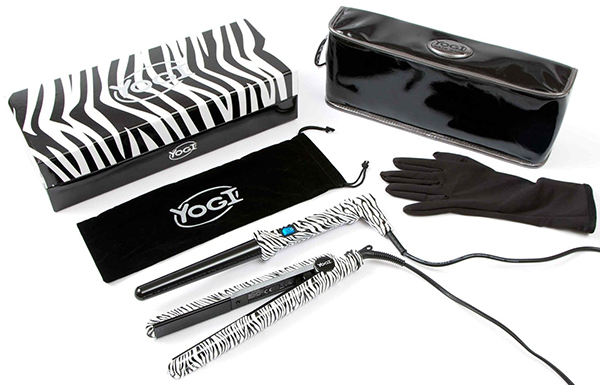 Going to a great beauty salon or spa for a few hours is always a luxurious experience. The atmosphere of the salon, the plush chairs and fashion magazines, the attentive stylists and the final salon-perfect look all contribute to making it a relaxing, enjoyable and worthwhile experience.
Quite possibly the two main reasons why a salon visit leaves you feeling so pampered is the quality of the equipment being used, and the talent and attention of the stylist. But going to the salon can be a costly experience, and each weekly or monthly treatment can add up without you realising.
Perhaps in purchasing salon-quality equipment and learning how to use it, you too can produce that salon-quality result at home. Here are nine factors to consider before making that leap to home beauty treatments.
Price
Good-quality salon equipment is expensive, and it may only be afforded by those who own a salon and can get revenue from the treatments they offer to the clients. Although the money spent buying salon-quality equipment might be small compared to the added costs of regular salon visits, it is still a substantial investment for a home beauty treatment. Work out how much you might spend on the particular salon experience over the course of a year, and work out if the savings from buying and using the salon-quality equipment at home is more than going to the salon. However, always consider that being expensive does not always equal better results so read reviews and ask around to ensure the product is worth the cost. If the costs are too high, consider buying second-hand or used equipment, which can be much cheaper.
Second-hand/ Used Equipment
Ensure any second hand equipment bought is of good, working condition. Ask the eBay seller to send you pictures and detailed descriptions of any faults in the mechanism, any small tears, rips or scratches that might need refurbishing, and any other issues that might be problematic for the long-term use of the equipment in question. Ensure the supplier is reliable and reputable by checking their feedback ratings and reviews; and shop around to get the best deals. Though most salons offer state-of-the-art equipment, it costs more and is usually necessary to stay ahead of their competition. Using the equipment at home means that this competition factor is not present, thus an older model can be used just as effectively as the newest models, and can last for years.
Getting the Most Affordable Deals
Another way to lower costs is by buying the equipment directly from the distributor. eBay hosts a large range of distributors who can offer the latest equipment and products for the lowest rates possible. They are also more likely to offer promising guarantees, returns policies and warranties with their products which may even include free or low-cost repairs to equipment after purchasing is complete. They may also sell cheap replacement parts that are tailored to their products, making it easier to carry out any needed repairs. Buying in bulk from a reputable seller can also help lower costs, but consider whether you really do need the equipment before buying a lot of it.
Hair and Head Tools
Equipment used for hair styling includeshand-held blow dryers,curling andstraightening irons, hair rollers and other styling tools. Consult a stylist about which products are best for your hair type and style that is to be achieved. Read as many product reviews as possible of their recommended products to ensure the equipment is worth the expense. Many salons sell the products they use on their clients' hair, so it is worth taking a look at the names and types of products to buy later online, or simply purchase them after the treatment. Consider buying hair dryer holders that offer a convenient means of styling your hair and allows switching between devices. Another salon luxury is the feel of having someone else massage your head during shampoos. Short of asking someone at home to massage your head, consider buying specialised head massagers to do the job for you.
Feet and Hand Tools
Foot and hand massages are important purchases in the road to salon-quality pampering at home. A variety of massagers and foot spas are readily available on eBay and is often fairly inexpensive. Using the massager to relax, invigorate and soften the skin and nails every week can feel the same as being at a spa, but in the comfort of your own home. Purchasing a nail dryer to use after applying nail varnish to set the colour can make a home manicure or pedicure last and look better for longer. Purchase amanicure kit that containsnail clippers,nail filers and buffers, and cuticle removers to complete your nail tools collection. Buying an exfoliator such as a pumice stone for the feet can get rid of coarse skin, leaving silky smooth feet ready for a fabulous pedicure.
Face and Body Tools
For healthy looking, pampered skin and a youthful, rejuvenated appearance, buy salon-quality face and body equipment. Consider buyingsteamers to help open pores ready for exfoliation, microdermabrasion units for deeper exfoliation, and self-tanning kits for that all over body glow, even during gloomy winter days. Buy good-quality, high SPFsun screen for sunny days, and bronzing brushes and powders for touch-ups throughout the day. Try at-home remedies for facials, such as buying face packs and masks instead of going to the salon.
Learning How to Use It
It's redundant to have salon-quality equipment such as a fancy blow-dryer, a gel manicure kit or a tanning bed if you don't know how to use it. Before purchasing the equipment, take a look around the salon and observe how the stylists use their equipment. Ask questions and make notes if you can. Taking a short course in how to use complicated equipment can help to avoid having a salon-quality piece of hair styling or beauty equipment in the house that is not being used, or that does not give the same salon-quality results because it is too complicated to understand.
Don't Forget the Accessories
All salon equipment is accompanied by accessories that help with the performance of the product. For hair styling, this includescombs,clips,dye andfoil, for spray tanning it includesprotective goggles,gloves, tanning mitts, applicators, sheets and towels, and for nail treatments it can include cotton swabs,nail varnish remover andnail clippers. Other general products includeaprons,mirrors,scissors and wet wipes. Consider buying some maintenance equipment for your purchases too, including light oil such asmineral oil orbaby oil to keep any metal parts from becoming rusted, and rubbing alcohol to sterilise equipment after use. Buy micro-fibre cloths for versatile cleaning without leaving streaks. Buying many of these accessories in bulk can save money, especially if they are disposable, one-use products.
Products Equipment Love
After buying the required salon-quality equipment, make a list of the products that will be needed to really complete the salon-at-home experience. From luxurious bath salts andsoaps, nourishing and volumising shampoos and conditioners, moisturising lotions and hand creams to the best make-up products, getting salon-quality results every time will always be easier if you buy products that directly relate to your hair, skin and body. Find out about different hair and skin types, as they all have different requirements in terms of which products will give the best results. Through buying products that your hair and body will love, it can be possible to create an in-house mini salon, perfectly tailored to your needs.
How to Buy Salon-Quality Equipment on eBay
eBay hosts a large range of salon-quality equipment, and it is easy to find products that will complement any purchases. To search for specific items, type in to the search bar at the top of the screen a full description of the product, including brand name. For example, typing 'Babyliss hair dryer' or ' Remington foot spa' can yield specific results without having to wade through thousands of listings.
Alternatively, do a search by category, by choosing the 'Shop by category' option next to the eBay logo. This will open a drop-down menu from which the most relevant option will be Health & Beauty. From there, however, there are a range of relevant options, such asBath & Body,Salon & Spa,Manicure & Pedicure,Massage,Sun Care & Tanning, and Facial Skin Care. Having chosen each category, type in the specific item you require in accordance with what is relevant. For example, search for bronzing products in Sun Care & Tanning, face masks in Facial Skin Care and nail clippers in Manicure & Pedicure.
Conclusion
Whether you are completely replacing salon visits with at-home treatments, or simply looking for a way to maintain the salon-perfect look in between salon sessions, buying salon-quality equipment to be used at home can go a long way to ensuring flawless looking, professional results, without the professional price tag. Using eBay's extensive library of salon-quality equipment, and with these seven factors in mind, having a salon experience at home can be an easy process, and a rewarding one as well.