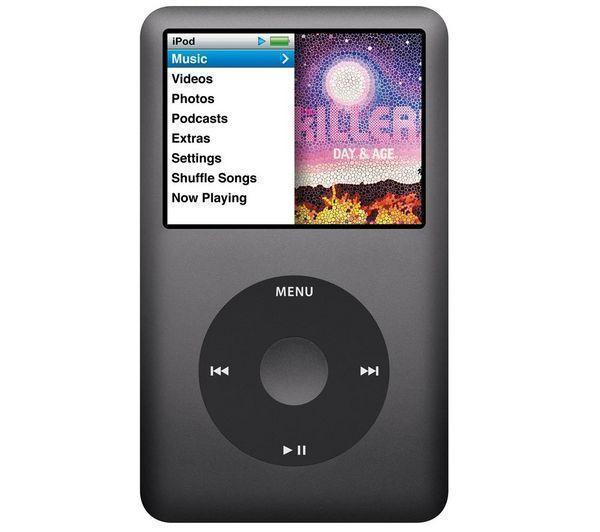 An iPod cover is an important accessory, helping to protect an iPod against accidental damage such as scratches and cracks, while also giving it a sleek and stylish look. Of course, this depends upon the type of cover, with some being directed towards protection, and others more towards style. iPod covers come in a huge range of styles and designs, allowing anyone to customise their iPods look to fit their own tastes. Moreover, many covers can be bought at low prices, giving people the opportunity to have a range of covers to suit different occasions. One of the best places to buy an iPod cover is eBay: With thousands of sellers and tens of thousands of products to choose from, finding a suitable cover is just a matter of selection. Here are some key features and factors to consider when shopping for an iPod cover on eBay.
Purpose
It is first important to consider exactly what the iPod is going to be used for. Some people will simply use their iPod when they exercise. If this is the case, exercise-specific covers will be ideal. Other people will look to use their iPods in a range of different situations - this could be while travelling, while relaxing at home, while out shopping, or anything else. As such, it is important to consider which protective features a cover might need to provide, depending on where the iPod will be used.
Types of iPod Covers
There are a variety of different iPod covers to choose from. Some will provide more protection than others, while others offer additional features to help them fulfil a specific role. Here are the major types to choose from:
Pouches and Sleeves
These completely engulf the iPod to protect it from scratches primarily. Some, however, will offer additional protection and padding to help guard the iPod from shocks, bumps, and drops as well. These cases are generally fairly cheap, but will usually limit access to the iPods screen. In other words, it will usually be necessary to remove the iPod in order to access its features.
Holsters
Holsters can be useful for those who like to use their iPod on the move, but who don't want to fit it into their pockets or handbag. They can be strapped onto a bag strap or belt, providing both protection and an easy means of carrying the iPod. However, in order to use it, the iPod will need to be removed from the holster, which can be irritating.
Shells
Shells are usually good options for those who don't need require their case offer much protection. These rigid cases enclose the iPod within a thin layer of metal or plastic, providing protection against smaller bumps and scratches, but not necessarily against larger drops. However, when using a shell, the entire screen of the iPod will be visible, so it doesn't need to be taken out to be used. Moreover, the shell is generally very thin, meaning that it will not add much extra weight or bulk to the phone, and plastic shells can be transparent, making the shiny surface of the iPod fully visible. Some shells may also come with belt clips, some of which are removable. Also, it is a good idea to choose a shell that has sides which protrude slightly beyond the screen of the iPod: the result of this is that the iPod doesn't lie on its screen when placed face down, making it less likely to be scratched.
Skins
Skins are hugely popular, and cover the iPod in a thin rubber casing. Thin skins will not add too much extra bulk or weight to the iPod, but will offer protection against scratches and smaller bumps. Thicker skins will, however, offer additional shock protection, helping to prevent damage when the iPod is dropped from a height. Skins also come with extra grip which can be handy, but can also make getting the iPod out of a pocket a hassle. Like shells, however, they also allow the iPods screen to be completely visible.
Bumpers
Bumpers are basically protective bands that are fitted around the edge of the iPod. While bumpers fail to offer comprehensive protection, particularly at the back of the iPod, they do offer general protection when the iPod is dropped on its sides or corners. In addition, bumpers helps to leave the look of the iPod intact, only covering its sides, top, and bottom. Moreoever, they can be bought in a range of different colours and designs to suit anyone's preferences.
Wallets and Flip-Cases
Flip-cases are one of the most comprehensive iPod covers available, comprising a flip screen that covers the screen of the iPod, and opens easily when needed. These cases generally offer greater protection, and convenience, than other options, but do add more bulk and weight. Some will also come with additional features, such as having pockets to hold cash or ID cards, or being able to transform into a stand for watching films, videos, or slideshows.
Armbands
Armbands are designed for those who like to listen to music while exercising. They can be strapped onto the upper arm, offering protection and easy access to the iPod while out for a run or in the gym.
Full Protection
Some iPod case designs are made specifically for those who care less about style and added bulk, and more about total protection. These sort of cases can make it tricky for people to access their ipods, but will offer full protection against drops, shocks, bumps, and even water and sand, depending on the design.
Accessibility
Regardless of which case is bought, ensure that it doesn't block off the speakers, connection ports, microphone, camera lens, and so on. Of course, this will depend upon the iPod itself: basic iPods have limited uses other than playing music, while iPhones will essentially be all-in-one gadgets. When choosing a cover, just make sure that it is perfectly suited to the right type of iPod, and that it will fit it correctly.
Choosing Sellers
Picking the right seller on eBay is another important factor that should never be overlooked. When searching for appropriate sellers, there are several things to consider:
Ratings/Reviews
Any seller will be rated out of 100 for their reliability. Ideally, choosing a seller with a rating as close as possible to 100 is important, especially if they have sold thousands of items in the past. These larger sellers will happily offer refunds if the item arrives damaged, or simply if the customer is unhappy with the item for any other reason. Reading reviews and finding a seller that is trustworthy is, therefore, important.
Item Description/Location
Always read the description of the item carefully, and consider its location. The description will list all of the details of the case that a shopper will need to be aware of. Failing to read through the description might result in someone buying a case that is incompatible with their iPod. Moreover, it is important to consider the item location and, ideally, choose local sellers where possible. Overseas sellers may take longer to ship the item, and may end up charging more for delivery. It is best to be aware of this early on when reading the listing.
New and Used
As an online marketplace open to all sellers, both new and used items can be bought on eBay. When buying inexpensive cases, go for new items. However, for those with limited funds, and who want more expensive cases, used items are an option. However, if shopping for used items, always carefully examine the condition of the item as listed in the description, and make sure that the seller has good feedback. It may be a risk, but one that can turn out to be fruitful when sufficient research is done to find reliable sellers and items.
Buying an iPod Cover on eBay
When it comes time to buy an iPod cover on eBay, start by going to the main homepage. From there, click on the category marked Electronics & Technology. Next, click on Sound & Vision, and then iPod/MP3 Player Accessories. Now a list of the main accessories for both iPods and MP3 players will appear. Look down the list on the left and pick out Cases, Covers, and Skins. Now narrow the search by choosing from the tabs on the left: these will help to specify which listings appear by compatible model, brand, features included, and so on. Also, take advantage of the search function to generate highly specific searches.
Conclusion
It is possible to buy all sorts of iPhone cases and covers in eBay. These come in a huge range of styles and designs, with various functions and features to provide both protection and convenience to the user. When shopping, consider exactly which type of cover is needed, and then carefully analyse a variety of sellers to find the best options.