Fishing tackle is a term used to refer to all fishing equipment, including rods, reels and even waders. With such a wide range, and lots of interchangeable terminology, it can be difficult for the novice angler to decide what is essential and what isn't. This guide will give you an overview of the basics.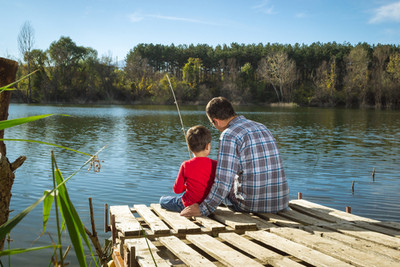 Your fishing tackle companion
Things to consider before buying
Everything you need to get started
Preparing the perfect tackle box
The hidden extras
Emergency supplies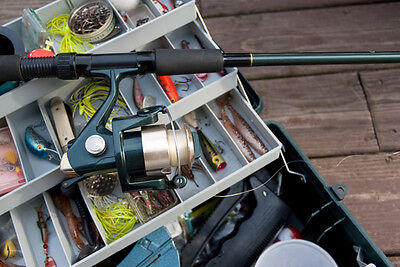 Everyone loves a shiny new toy, but fishing can be an expensive hobby if you feel that all of your equipment must be new. When first starting out, you may find it's more useful to select used fishing tackle while you figure out what qualities you like and don't like in pricier items such as fishing rods.

The market is booming for pre-loved gear and there are many reputable dealers selling high quality merchandise that has been well cared for. Some anglers prefer to upgrade their gear every few years, meaning that full sets of tackle can be picked up at bargain prices. When selecting second hand rods be wary of those that appear worn, with loose rings, whipping or damaged reel seats and, if possible, try to view before buying.

Fishing rod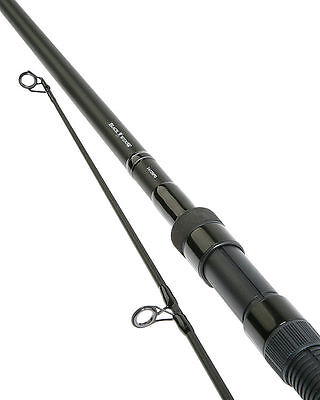 Choosing the right fishing rod for your needs can be difficult due to the sheer variety available. If you plan to fish frequently, it makes sense to take time selecting a rod that is comfortable and well suited to the type of fishing you plan to do. Specialised fishing rods may be more expensive but will prove economical over time. Equally, spending over the odds on a top of the range rod that you only use twice a year won't provide good value.
The types of fish you hope to catch, and the location where you plan to fish, will determine the type of fishing rod you should look for. Some rods are manufactured specifically for catching certain types of fish, such as carp. Others are made especially for either freshwater or sea fishing.
Beginners are usually advised to start with a
spinning rod
, as these tend to be lighter and easier to cast with as their spooling system prevents the line from getting tangled in the reel. Casting rods require more skill to use than rods equipped with spinning reels and are often the preferred choice for more experienced anglers. They are more suited to casting longer distances and for larger fish, and allow for greater accuracy when casting.

Fishing line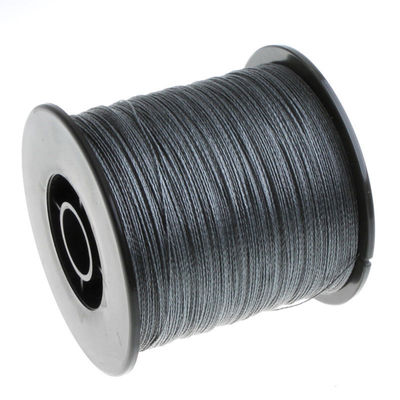 Consider where you will be fishing and the type of fish you hope to catch when selecting your
fishing line
. For sea fishing, a more durable line is required to withstand the rougher conditions. If you will spend most of your time next to a pristine lake or river, stay discreet by choosing a more delicate, transparent line.
Terminal tackle
Items to be attached to the end of a fishing line are sometimes referred to as terminal tackle. The vast range of terminal tackle available can be mind boggling, and often you will do just as well with a basic selection of hooks, weights, floats and bait.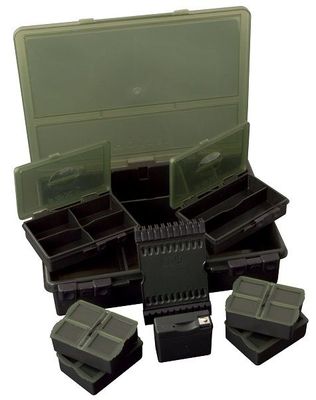 When you're miles from home on a fishing trip, the last thing you want is to be left high and dry when a feisty fish swims off with your rig. Fortunately, a well-stocked tackle box will include everything you need to save the day, plus a few handy extras. Tackle boxes are available in a range of shapes and sizes and there are even tackle jackets on the market if you'd prefer to have your gear stashed in handy pockets about your person.
The hidden extras
Extra hooks
Fishing hooks
are available in various shapes and sizes for both freshwater and sea fishing. Predictably, small hooks are required to catch smaller fish and large hooks for larger fish. Using the correct-sized hook for the fish you are targeting is very important, so it's best to carry a range of sizes with you.
Extra fishing line
If your line happens to snap then it's game over for your fishing trip, so be sure to pack a spare reel.
Extra floats and weights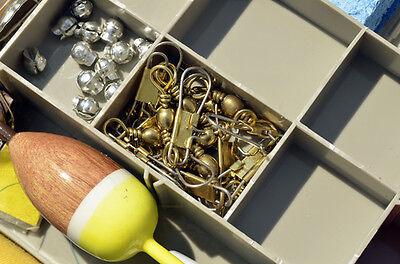 Fishing floats
are attached to your line, and allow you to see when you have a bite, as they are pulled under the water.
Fishing weights
are needed to get your hook and line to the required depth.
Again it is best to have a range available with you, depending on what you are fishing for, and spares in case your rig snaps on the job.
Lures
Although many fishermen swear by hook and bait alone,
lures
can come in handy for certain larger types of fish. It's worth having some in your arsenal just in case.
Needle-nose pliers
Needle-nose pliers are an essential item for removing hooks either from the fish or yourself!
First aid kit
When you're miles both from home and a supermarket, a basic first aid kit to clear up any cuts or minor injuries is likely to come in handy.
Fishing knife
A good hunting knife or pocket knife will have a range of potential uses, but is most handy for cutting your line loose if it happens to get snagged. If you are a halfway handy cook you could also use it to gut your fish, prepare it and fry or roast it right there.